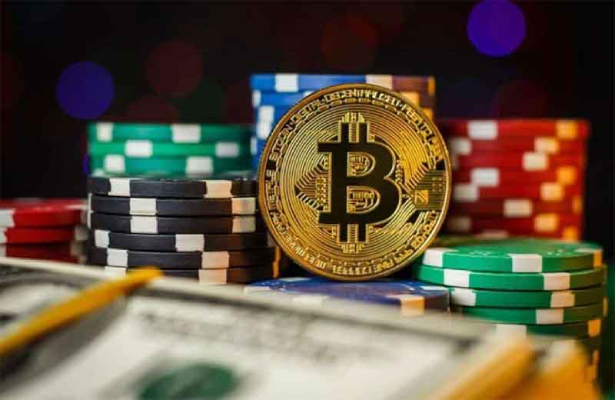 What are the parallels between cryptocurrency and gambling? Because it provides confidentiality, cryptocurrency makes gambling more appealing. Whilst, Gambling is a high-risk industry that is not immune to deception. Equally important, it provides each user with a straightforward, efficient, and transparent financial transaction solution.
Because Cryptocurrency is a product of the digital age, it responds to the needs of the gaming and betting business. The procedure may be intricate, but the most important aspect is that blockchain technology provides the user with a critical sense of trust. Thus, below we discuss further the impact and efficiency of cryptocurrency in the industry.
The Crypto-Boom
Crypto-usership was originally thought to be limited to coding aficionados and speculative students, it is now expanding as tech-savvy Millennials and Generation Z join forces to boost the global number of cryptocurrency users above an estimated 100 million. However, now it is undeniable that this technology is widespread in all ages and in various industries, mainly in online betting.
Cryptocurrency protocols have innovative features that have the potential to transform the online gambling business. The use of blockchain technology prevents the potential of gambling operators from manipulating results or payouts. Which makes gamblers and bookmakers love Crypto more.
Due to its multiple advantages, cryptocurrency is gradually taking over the sports betting industry. These advantages range from simple account setup to speedy withdrawals.
Its Impact on the Industry
Over the last two decades, technological advancements have revolutionized an age-old industry, and as the breadth of what to bet on, how and where to bet on it, who to bet with, and how to make financial transactions has changed, so has the manipulation of sports events.
Wagerr, BlitzPredict, and Edgeless are among the first providers to make this new financial structure available to sports lovers.
Bitcoin is one of the most popular cryptocurrencies among gamblers, and it has a large market share in the legal gaming industry. US bettors can use Bitcoin as a cashier option at even overseas online sportsbooks.
Nevertheless, a slew of other cryptocurrencies is quickly gaining traction as deposit and payment methods on betting sites. As they become more common, the list may grow. Here's a list of coins, Bitcoin alternatives, that are slowly emerging and accepted by different betting operators:
Dogecoin. Dogecoin is a cryptocurrency that was founded by software programmers Billy Markus and Jackson Palmer as a "joke" in response to the rampant cryptocurrency speculation of the time. It is known as the first "meme coin," as well as the first "dog coin."


Ethereum. Ethereum is a decentralized, open-source blockchain with smart contract functionality. The platform's native cryptocurrency is Ether. Ether is the second most valuable cryptocurrency after Bitcoin in terms of market valuation. Vitalik Buterin, a programmer, created Ethereum in 2013.


Bitcoin Cash. Bitcoin Cash is a derivative of the Bitcoin cryptocurrency. It was split into two cryptocurrencies in November 2018: Bitcoin Cash and Bitcoin SV. It is meant to be a transactional cryptocurrency that may be used to send money electronically. It's designed to be spent rather than stored as a store of value, in order to alleviate Bitcoin's apparent scalability issue and give more utility in everyday life.


Litecoin. Litecoin is a cryptocurrency and programming project that is accessible and licensed under the MIT/X11. It was indeed an early bitcoin spinoff or cryptocurrency that began in October 2011. In terms of technical specs, Litecoin is very similar to Bitcoin.


Ripple. Ripple is a US-based technology startup that built a real-time gross settlement system, currency exchange, and remittance network. XRP, or Ripple, is a cryptocurrency that intends to disrupt an entire industry, most notably cross-border payments.
Is it safe?
Blockchain's promising characteristics make cryptocurrencies an eventual payment processing option. The use of blockchain technology in the gaming business provides secure characteristics that are ideal for protecting casinos and gamblers.
Gamblers are not obliged to register on the gaming website; they are not forced to authenticate their identity, provide credit card information, or provide any other information that could put their personal information in danger.
Additionally, it is known that the majority of online betting payments are made with credit cards or bank transfers. Unfortunately, there is a downside to this. Chargebacks for gambling transactions are generally not permitted by most credit card companies. However, there is no such risk with cryptocurrency. And, most gamblers love risking using Crypto as their digital money because they can gamble online without worrying about their account information or finances being compromised.
The main point is that cryptocurrency is assisting in the restructuring of the sports betting sector. This is owing to the fact that these coins are one-of-a-kind. Gamers can also anticipate increased transparency and security at all stages of the transaction.
In a nutshell…
Gambling companies have effectively used blockchain technology to elevate online betting to a whole new level with the introduction of digital currencies. With their immediate impact, cryptocurrency and sports betting are pushing boundaries. To keep the industry safe, there is still a lot of education to be done.