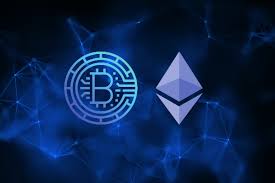 Crypto betting is gradually gaining traction around the world. Millions of people sign up for cryptocurrency wallets every month or so. So it was just a matter of time until these digital assets made their way into the betting sector. As a result, more and more bookies are beginning to accept cryptocurrencies such as Bitcoin and Ethereum.
With the emergence of cryptocurrencies, Ethereum betting has grown in popularity. Some of the best online bookmakers now support ETH as a deposit and payout mechanism. Nowadays, some BItcoin-only crypto betting services are giving Ethereum as an option to its consumers, so if you trade in Ethereum, you may use it to place bets.
What Is Ethereum?
Ethereum, like every cryptocurrency, is based on a blockchain network. A blockchain is a decentralized public database that verifies and records all transactions, which allows them to observe all previous transactions. It's decentralized in the sense that the network isn't run or maintained by a single entity but rather by all of the decentralized blockchain owners.
Ethereum may be purchased via a variety of online currency brokers. Similarly, you can sell your currency to these brokers so that you can always exchange it for actual cash and deposit it in your local bank. Ethereum, also known as Ether, is the world's second most popular cryptocurrency. Still, it is frequently the first pick of bettors, particularly those seeking a safe and secure online betting experience.
Using The Ethereum In Betting Market
Assume you've completed the registration process. You must now make your initial deposit. But what do you think about doing it? Well, it's not as difficult as you may imagine. To begin, you'll need an Etherium-compatible online cryptocurrency wallet. After that, you must note down your personal Ethereum wallet address before transferring your funds. Moreover, please pay attention to the address you write down since if it is incorrectly written, your funds will be permanently lost.
Betting spreads, Straight betting, overs and unders, and similar types of bets are all available when you bet online with Ethereum on all of the most prominent major and minor sports worldwide. The cash in your account will be credited after the ETH hits the bookmaker's address. Remember that they will not appear on your account as Ethereum but rather as the same amount in USD or the currency of your choice.
On Picking The Best Bookmaker For Ethereum
The first step is finding a reputable Ethereum Sports betting website. The finest Ethereum sports betting sites are where you should go if you want a top-notch betting experience. Making a mistake on this point should be avoided at all costs, as using subpar sites can spoil the Ethereum betting experience. Low-quality Ethereum sites cast a negative light on crypto betting. Thus, you must avoid them at all times.
That's why it is usually a good idea to verify whether or not a bookmaker has a legitimate gambling license. If an Ethereum sports betting site lacks this type of authorization, or if the right to operate has expired, you may want to search elsewhere.
Another thing to look for before betting on Ethereum would be that the crypto betting site has the most recent security certificates. If it does, you may be assured that all of your transactions will be protected by an impenetrable security barrier. However, these aren't available on all betting sites.
Sports Betting With Ethereum Advantages
The Biggest advantage of betting with Ethereum is that, like most cryptocurrencies, it allows you to place ETH sports bets without having to submit personal information or give proof of identification to the Ethereum betting company you want to sign up. Furthermore, it's a safe way to store money, thanks to a lot of encryption that keeps accounts and transactions private from illegal access.
Furthermore, betting with Ethereum is a bit quicker than betting with other currencies. Crypto betting deposits and withdrawals are usually completed in a couple of minutes. ETH is considerably more cost-effective than other options because checks and bank wires usually are $50 to send and take a long time to process when it comes to payouts.
Conclusion
Sports betting with Ethereum is a relatively new method of wagering, but it can be a very safe and easy way. You can benefit from the crypto's anonymity as well as its fast transaction speed, which can help the Ethereum betting process be more efficient. Also, you'll need to make you choose a reputable betting site that accepts Ethereum, as it might be challenging to come by.
Lastly, bonuses and promotions are also crucial considerations. Many leading online bookies, including crypto ones, give bonuses and promotions to their clients as a welcome gesture, just as they do with fiat currencies. To get your bonus, be sure to go to the bonus section of your selected bookmaker.