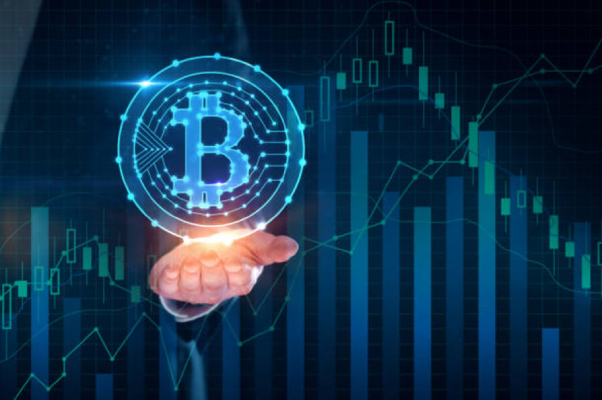 It is undeniable that blockchains are slowly dominating most financial transactions in the world. In recent years, the global financial market has seen the benefits of blockchain technology. The rise of blockchain technology has provided a once-in-a-lifetime opportunity, especially for forward-thinking brands in the sports betting industry.
Although blockchain and cryptocurrency technologies are still relatively new, online bookmakers saw the obvious benefits and decided to offer their consumers access to the digital betting business.
What is Blockchain?
Blockchain is a database that maintains encrypted data blocks that are linked together to form a single transaction ledger. The data is frequently spread throughout a network to build a publicly available, demonstrable, and immutable record of the asset's history. This generates a decentralized digital record of all transactions involving a certain digital asset.
The overall goal of blockchain is to "allow people, particularly those who do not trust one another, to communicate valuable data in a secure, tamperproof manner." With this type of engagement, it is undeniable that blockchain is suitable for sports betting. Being an anonymous bettor and betting without sharing sensitive bank or payment details.
Due to its multiple advantages, cryptocurrency betting is gradually taking over the sports betting industry. These advantages range from simple account creation to speedy withdrawals.
Betting Technology
The gambling industry has benefited greatly from technological advancements. Internet connectivity aided bettors in learning and improving their game expertise. Technology has made gambling easier and more comfortable all throughout the world, from live broadcast to payment convenience to player security.
Continued advances could propel the industry forward and make the gaming experience more flawless, all from the convenience of one's own home. A lot of intriguing tech-driven advances are bringing more ingenuity to the online gaming business. Because of the better regulatory landscape in the United States, as well as the COVID pandemic's stay-at-home environment, millions of new players are gambling online for the first time.
Blockchains will soon overtake cash as the preferred method of international commerce. Traditional payment channels have been plagued by excessive fees and long settlement periods for decades. Especially the emerging gambling industry, where betting fees are increasing. Thus, digital currency and blockchain ledgers made sports betting more appealing by improving transaction efficiency.
Now let's take a look at the advantages of using blockchain technology in betting.
Advantages of Blockchain in Betting
Increased Dependence and Trust



Digital asset transactions are quick, inexpensive (most of the time), and devoid of a central authority. When bets are placed using blockchain technology as an alternative, sportsbooks profit since there is no possibility of cheating or unfair play, allowing bettors to feel safe and content with the results.
Also, cryptocurrencies and blockchain technology can do away with the necessity for a third-party agent and their intervention.
The marriage of sports betting and cryptocurrencies have shown to be efficient and beneficial for online sportsbook operations. It has made new secure live sports betting tools available to gamers all over the world without having to deal with any country's legal problems.
The legality of blockchain currency and sports betting sites in your country are two factors to consider.
As a result, you can keep your identity hidden by using a different address each time you receive cash. Another strategy is to employ many wallets, each for a distinct purpose. Each jurisdiction may impose restrictions and constraints, but given the breadth of technology, anything is feasible.
To protect the interests of gamblers and participants, sports betting has increased the use of cryptos combined with the anonymity of blockchain.
The Blockchain safeguards the Sports Betting process on numerous levels. First and foremost, at the end of every blockchain, each new block is chronologically arranged. Thus, even after a block has been added, tampering with the content of the block is nearly impossible unless someone puts in a lot of work.
This entire con scheme will cost the sportsbook more money, time, and effort than it would otherwise, rendering cheating useless.
Betting companies now have access to reliable and quick payment alternatives that were previously unavailable. Aside from no transaction fees and faster processing times, sports betting and cryptocurrency have abolished minimum deposit quantities, transaction limits, and withdrawal minimums.
Decentralization also allows a user to preserve their identities by providing them with more privacy and security. Nevertheless, if not a bank, which authenticates blockchain deposits? Miners are responsible for this. This is not all, though. Even the miner cannot inspect your transaction type, providing you with high-end security.
A Big Accomplishment to Both Worlds
From card games and sports betting to modern-day casinos and their newer internet adaptations, individuals have sought ways to wager. Blockchain technologies in sports betting are unquestionably a big accomplishment for both the betting business and the world's eventual digitalization. The gambling business benefits from improved openness, security, and accessibility thanks to blockchain technology.