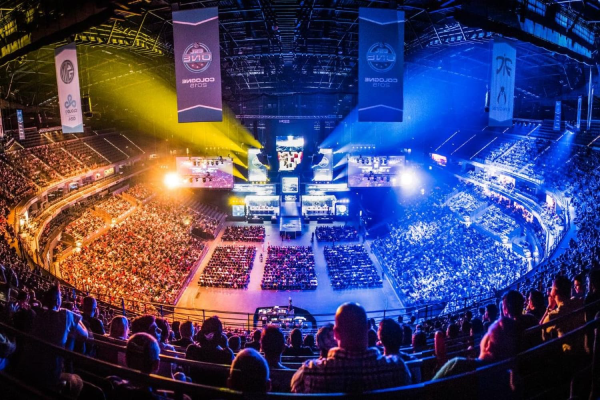 The eSports industry continues to grow and some of that is thanks to people betting on the games that take place. Many people, from eSports fans to gamblers of other sports are getting involved. Those new to betting on eSports have to work out a strategy to use while placing bets. This is something that will help you in the long run, so make sure you get this up and running as soon as you can.

For those looking to get involved, here are five tips that are worth adding to your strategy that will get you off to a good start.
#5 Create a Stake Plan
This will keep all your bets the same size, or if they are different size then they will all be relative to each other. There is no need to use something like the Martingale System in your early days, keep this simple for now. You can stake everything the same if you wish, or you can create a plan that gives different levels of bet a different stake. With this, your strong fancies have bigger stakes than your small fancies, but this does take a little more skill as you need to correctly put your bets into the right category for this to work.
#4 Choose the Right Bookmaker
This is vitally important because not every bookmaker covers eSports in the same way. You want to be looking for a bookmaker that offers good markets, strong odds and live betting to give you a full service. There are many new eSports betting sites available, which are really helping the eSports betting industry come to life and improve even further.
#3 Research In Depth
You will only improve your eSports knowledge by learning and researching as much as possible about the teams and players involved. Those who are successful are good because they got the extra mile here. Try and work out who is good and follow them but don't just look at the game, go deeper and look at individual maps, which will mean you have to keep up to date with the latest eSports news. This is the kind of level you will have to be at to stand above the crowd.
#2 Don't Bet on Everything
The number of bets you place should be something you think about. One of the biggest mistakes that people make is they bet too often. This is very easy to do, especially if you are watching games but you should only bet on games that you have a strong opinion on, not everyone.

If you can resist the temptation to bet too much, you are on the right track.
#1 Don't Allow Emotion to Control You
This is a general betting tip, not only an eSports betting tip. The worst thing you can do is bet when you are emotional. This could be when you are on a high after a big win, when you are feeling low in your life, or worst of all, when you've had some alcohol.

Bet when you have a clear head and you can make the right decisions. If you do this, you set yourself up to avoid any potential pitfalls in your eSports betting career.