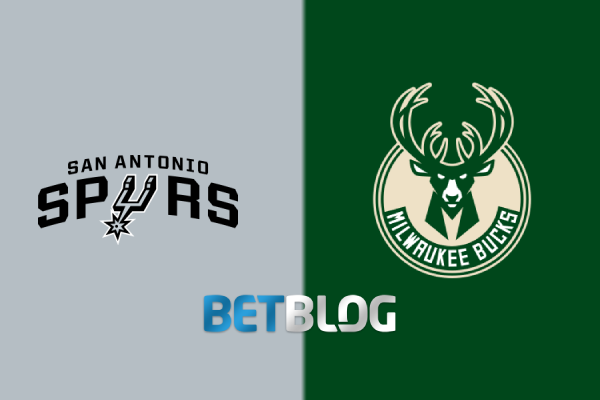 The San Antonio Spurs look to continue their playoff push as they host the 1st seeded team in the East, the team with the best record in the NBA, the Milwaukee Bucks!
San Antonio Spurs
After their pathetic rodeo road trip where they went 1-7, the Spurs have righted the ship again with their recent play as they've won 4 in a row to gain 3.5 game advantage over the 9th seeded Kings. Spurs are currently 8th seeded with a 37-29 record and look in good shape when it comes to making the Playoff push in this final stage of the season. During their 4 game win streak the Spurs knocked off a few good teams they beat the Pistons, Thunder, Nuggets and picked up a rare road win at Atlanta. Spurs biggest problem has been their road play where they're 12-22, however what's kept them afloat is their home record which is in fact the 2nd best in the West at 25-7 and despite their road struggles, Spurs have been the ultimate home team this season where they've been near unbeatable yet again this season. Spurs have always been a great team under Pop so it shouldn't come as a surprise that they're this good there. Spurs have knocked off quite a few good teams at home like Boston, Philadelphia, Golden State, Houston, OKC, Toronto so there's no doubt that having the home court for this game is a HUGE advantage for the Spurs. Key for Spurs here to win will be defense, given that the Bucks are a very explosive squad, the Spurs will need to amp it up defensively which they have done in their current 4 game win streak. Health wise, Spurs are pretty much at full strength although Rudy Gay is questionable and he could be a big loss if he can't go considering the scoring he provides.
Injury Report
Rudy Gay – Questionable
Dejounte Murray – OUT
Milwaukee Bucks
Milwaukee had their first 2 game losing streak this past week from which they have seemingly bounced back in strong fashion with back to back wins against Indiana by 19 pts and Charlotte by 17 pts to get back on track. Bucks are currently 50-16 which is the best record in the NBA and are inching closer and closer to securing the 1st seed in the East. For Milwaukee this is a 2nd night of a B2B after playing Charlotte last night. There really isn't much to add about Milwaukee that we don't know, they're dangerous, they are elite offensively and defensively well pretty much they are THE best team in the NBA right now with the way they play. Bucks are pretty much at full strength health wise with only missing players being rotation pieces in George Hill and Sterling Brown. Although the Bucks odds risen from 1.66 to over 2+ there has been reporter that all the main starters will play despite it being a 2nd night of a back to back.
Injury Report
George Hill – OUT
Sterling Brown – OUT
Betting Stats
Totals
Spurs have covered 46.9% of their total point overs at home this season (15-17). Total given for this game is 228.5 points which is a total the Spurs have had once this season at home and that was in their most recent home game against Denver which they won 104-103 and ended with an Under. Spurs are on a run of 4 consecutive total point unders at home right now.
The Bucks have covered 47% of their total point overs on the road this season (16-18). They've now had a 228.5 point total before on the road but have had a very similar 228 point total in Washington which ended with an Over in Milwaukee's 131-115 win. They also had a 229 point total in Brooklyn which ended with an Under in Milwaukee's 113-94 win.
Handicaps
Spurs have covered 62.5% of their Handicaps at home this season (20-12). Spurs are tipped 1 point favourites in this game. They've had a -1 Handicap at home once this season against the Lakers which they managed to cover in a 133-120 win. They've also had a very similar -1.5 Handicap twice this season at home against Indiana which they failed to cover in a 96-116 loss and against Denver which they also failed to cover despite winning 104-103.
Milwaukee have covered 58.8% of their Road Handicaps this season which is one of the best percentages in the NBA. They've not had the +1 Handicap but the closest that they've had to that on the road this season was +2 Handicap against OKC which they failed to cover losing 118-112. Bucks are 4-3 at covering Handicaps as road underdogs this season overall.
Recent H2H in San Antonio
The Bucks have actually had success in San Antonio recently winning 2 consecutive match ups which is quite a rare thing for San Antonio to lose to the same opposition consecutively at home under Pop.
Most recently, the Bucks beat the Spurs on the road 94-87 last season in Eric Bledsoe's debut for the franchise. Bucks covered a +4.5 Handicap while total 204 points resulted with an Under as teams managed to total just 181 points.
TIP OFF – 11th March 2019 – 12am UK Time