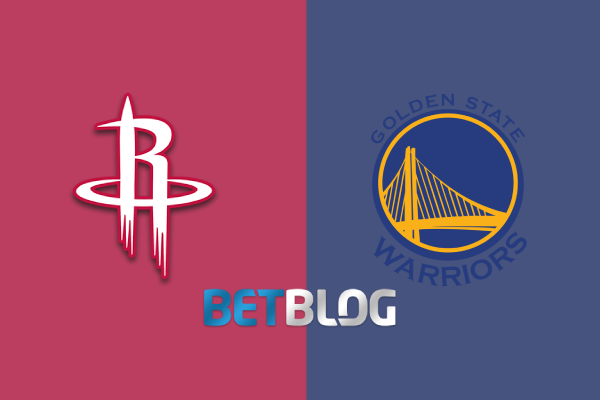 Houston Rockets will seek to extend their 9 game win streak to 10 and sweep the season series with the Golden State Warriors!
Houston Rockets
The Rockets are currently on a roll, 9 wins in a row and they've moved up all the way to the 3rd seed after being 14th in December which has been a fantastic turnaround to their season. Rockets are definitely the hottest team in the NBA right now and finally look like a legitimate title contender. Rockets have beaten some really good teams during this streak such as 76ers, Celtics, Raptors and even the Warriors against who they started their win streak despite missing James Harden in that game. Although Harden has been cold the past couple of games, Houston's depth have shown and they've been able to hold it down to win the past couple of games to keep the streak alive. Rockets have finally gotten fully healthy which has been the key for them in being successful again in getting wins. Rockets have arguably been the best big game team all season because if you look at some of their records against NBA's elites they're 2-0 against Toronto, 2-0 against Boston, 2-1 against Denver and 3-0 against Golden State who they could sweep with a win here. Rockets seem to have Golden State's number in the past few years in regular season match ups as they have played them exceptionally well. Rockets are also very good at home after starting 0-4 in Toyota Center, theyre 24-5 there since. Rockets have no key player absentees, in fact they're expected to be at full strength.
Injury Report
Rockets don't have anyone on the injury report and should have a full strength line-up available.
Golden State Warriors
Warriors are currently struggling with their inconsistent display in recent games post allstar break. Golden State are 4-5 since the break, 3-5 in last 8 and are looking to gain some momentum. Despite this, Warriors are still 1st seeded and have a one game advantage over 2nd seeded Denver with a 45-21 record. Warriors are coming off a very bad loss right now having lost to the lowly Suns 115-111 after blowing a 16 point lead which was arguably their worst loss of the season. Warriors are pretty healthy regardless and had all 5 allstars playing in the game, however coming to Houston they will be without Kevin Durant so expect Steph Curry and Klay Thompson to carry the scoring load alongside DeMarcus Cousins. Despite missing Durant, the Warriors still have 4 stars and shouldn't be underestimated. They will need their bench to show up though to keep up with Houston if they want to avoid a series sweep this season. Warriors are pretty good on the road and most of their big wins have come on the road this season like in Boston, Milwaukee, Denver, Philadelphia so they should show up and put in a solid effort here in Houston. There really isn't much else to add other than they're struggling, miss KD but regardless they're still the champions, a dangerous team and if Curry and Klay get their shots to fall and the bench puts in a solid effort they have a legitimate shot of knocking the Rockets off.
Injury Report
Kevin Durant – OUT
Damian Jones – OUT
Betting Stats
Totals
Rockets have covered 60.6% of their total point overs at home this season (20-1-12). Total for this game is 230.5 point and it's a total that Houston haven't had before at home. However, the closest that they've had to this total was 231.5 point twice against the Pelicans which ended with an over in Houston's 112-131 loss and against the 76ers which resulted with an under in Houston's 107-91 win.
Warriors have covered 62.5% of their total point overs on the road this season (20-12). Warriors haven't had a 230.5 point total on the road before, but have had the closest total to that at 231 points once against Boston which resulted with an Under in a Warriors 115-111 win.
Handicaps
Rockets have covered 57.6% of their Handicaps at home this season (19-14). Theyre tipped 3.5 point favourites in this game. Rockets have had a -3.5 Handicap twice at home this season. First against the Clippers which they failed to cover in a 113-133 loss and then against the Grizzlies which they did cover in a 112-94 win.
Warriors have only covered 43.8% of their Handicaps on the road this season (14-18). Warriors haven't had a +3.5 Handicap but the closest they've had was +3 on the road this season against the Spurs which they failed to cover in a 104-92 loss. Warriors are 2-2 at covering Handicaps as road underdogs this season.
Recent H2H in Houston
Rockets have been solid against Golden State lately at home winning 4 of last 6 against the champions at home.
The most recent meeting in Houston was won by the Rockets 107-86 earlier this season in a game where Warriors had no Curry, but now they have no KD so they're kind of at the same strength here as in their last visit to Houston. In that match up the Rockets covered a -4 Handicap while total 218.5 points resulted with an under as the teams totalled 193 points.
TIP OFF – 14th March 2019 – 1:30am UK Time