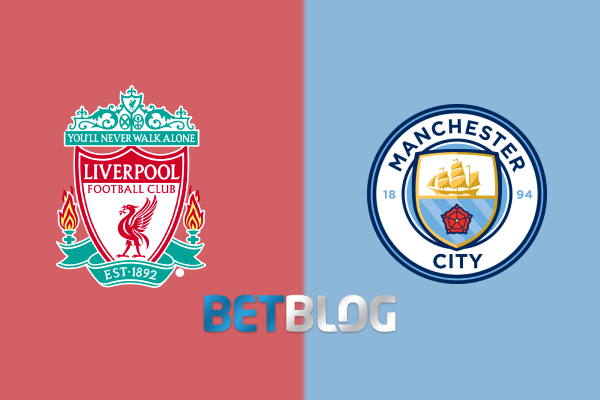 The English top flight curtain raiser is finally here and we have the two best English sides facing off as Champions of Europe Liverpool take on Champions of all domestic English trophies Manchester City!
After a season where Liverpool swooped up their 6th Champions League title and racking up the 3rd biggest point tally in Premier League history (97) which still wasn't enough to win the league and Man City becoming the first team to win the English domestic treble and racking up the 2nd ever biggest premier league point tally (98) this for sure could be arguably considered as a match between two best clubs in the world in general as they are rearing to go at it again for all the trophies with this being the first one out there making this a very anticipated match.
Despite Liverpool being the team looking to finally knock off Manchester City off the top domestically, this summer they have not signed anyone other than a 17 year old Centre Back from Zwolle and getting some young players back from loans while Man City have strengthened by signing a very talented midfielder Rodri from Atletico and a talented left back Angelino from PSV which means City have definitely strengthened more than Liverpool this summer so far which has caused Liverpool fans to be concerned when it comes to being able to overcome City this year.
This will be the first official game of the season for both sides. Liverpool have not had the best of pre-seasons as after beating lower league sides Tranmere and Bradford they went on a 4 game winless run losing to Dortmund, Sevilla and Napoli while drawing with Sporting though they did end their pre-season with a 3-1 win over Lyon, Liverpool have definitely not looked too good especially at the back conceding in 6 straight games totalling 12 goals in this stretch
Man City haven't played too many games in pre-season only playing 4 but have seemingly performed better though the competition has been much weaker than Liverpool's. They featured in the Premier League Asia Trophy where they smashed West Ham 4-1, but lost the Final to Wolves on penalties after a 0-0 draw. After that they faced two Japanese sides in Kitchee and Yokohama dispatching both of them 1-6 and 1-3 showing their usual deadly attacking display.
Mo Salah is the played to watch for Liverpool. Back to back seasons winning Premier League golden boots scoring 32 and 22 goals (54 total) and with Mane out, it's obvious that Salah will by far be their biggest threat to score. Salah has 3G 2A in last 5 matches against Man City as well. Salah to score is offered at 3.35 on Unibet.
Raheem Sterling is the man to watch for City. He's been their 2nd highest scorer after Agüero and with Agüero potentially our or restricted it looks like Sterling will be the main threat to score in that talented City attack. Sterling scored 25 goals last season and has been on fire in pre-season scoring 4 in 4 Apps while providing 2 assists too. He hasn't scored against Liverpool yet but surely the time has to come eventually and on current form you wouldn't bank against him scoring especially with Agüero doubtful. Sterling to score is offered at 2.75 on Unibet.
Jurgen Klopp and Pep Guardiola have faced off 8 times in England and Klopp has had the edge as Liverpool won 4, City won 2 and the other 2 meetings ended as draws. However, last season City did beat Liverpool at home 2-1 and the other meeting was a 0-0 draw which essentially helped City win the league. 7 of those 8 meetings have had 3 or more goals so we should likely expect a high scoring match.
Looking historically, Liverpool have been very successful in Community Shield matches winning 15 of total 21 but haven't played in one since 2006. Man City have only won 5 of their 11, however they did win their last 2 including last year when they beat Chelsea 2-0.
Liverpool and Man City have never faced off in a Community Shield this being the first time with them meeting in the competition.
Man City are yet to lose a final under Pep Guardiola (4P 4W). Liverpool have only won 1 of their 4 Finals under Klopp that being the most recent in the Champions League.
Man City are the favourites offered at 1.90 to win in 90 minutes whereas Liverpool are 3.80 with Draw tipped at 3.80 as well. Man City are 1.50 to lift the trophy, Liverpool are 2.50 to lift the trophy. Odds are based on Unibet.
Team News
Liverpool: Sadio Mane is out for Liverpool meanwhile fringe players Nathaniel Clyne, Caoimhin Kelleber and Ryan Kent are all out but that's not a big deal as they wouldn't feature anyway. Otherwise it's a full strength squad
Manchester City: Mendy and Fernandinho are both out meaning new signings Angelino and Rodri could both get starts. Agüero, Mahrez, Ederson, Otamendi and Jesus all reported to training, but could be restricted to low minutes and will likely come off the bench as they have just returned from their holidays after Copa America and Africa Cup of Nations tournaments.
KICK OFF – 4th August 2019 – 3pm UK Time