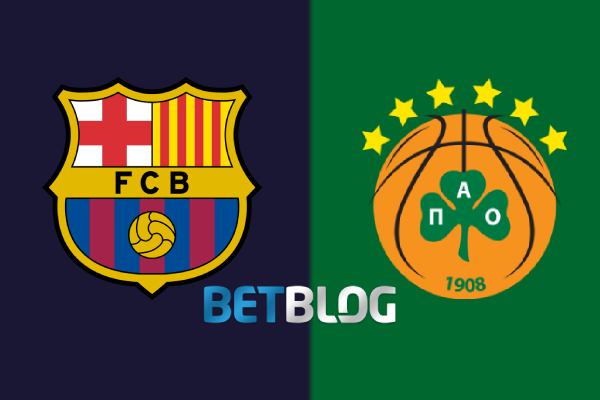 The evening we have two legendary Euroleague teams face up as in form Barcelona host Panathinaikos led by a new coach Rick Pitino.
Totals
In the Euroleague, Barcelona have the 3rd highest percentage of covered UNDER point totals playing at home at an incredible 71.4% (5-2)! The closest that Barcelona have been to a point total compared to today was actually their last home game when they beat Darussafaka 97-65 and covered a 154.5 points total over.
At the same time, interestingly enough, Panathinaikos also have a very high percentage of covered total unders while playing on the road, ironically it's actually the same percentage at 71.4% (5-2) which is the best in the Euroleague when it comes to Unders! There were two occasions where the total points given in their road games this season similar to today and that was against Buducnost and Khimki where the total was 153.5 in each game and they covered the Under both times in a 67-72 win over Buducnost and a 76-68 loss to Khimki despite having a total 92 pts in the latter game by Half Time (48-44) and the bookies tipping the total at 170.5 at half time they still managed to cover the 153.5 Under in the end.




Handicaps
Barcelona are one of the best in covering their handicaps at home this season in the Euroleague at 71.4% (5-2), in fact they're 3rd best at it. The closest that Barcelona's handicap was compared to today was against Maccabi and Milano (both being -5.5) and Barcelona covered it both times beating Maccabi 74-58 and Milano 90-80.
Panathinaikos tend to struggle on the road and are the absolute worst team when it comes to covering Handicaps on the road this season! In fact they still haven't covered it ONCE this season (0-7)! The closest handicap compared to today was in their last road game when Panathinaikos were a +5 against their fierce rival Olympiakos and they got blown away 79-65 in that game.
Recent H2H in Barcelona
Barcelona have flat out dominated Panathinaikos at home in recent meetings playing at home. Barca have beaten Panathinaikos 7 straight times at home, they covered their handicap 5 times (71.4%) and have been beating them by an average margin of 16.1 points!
The last time that Barcelona hosted Panathinaikos was last season and Barcelona blew them away 98-71. Barcelona were -3.5 favourites which they covered and the total points given was 149.5 which ended up being an Over by a LARGE margin.
The largest in play betting Handicap that was given was -20.5 for Barca
The largest in play betting total points that was given was 160.5 (147.5 being the lowest) during that game.
Injury News
Barcelona: Everybody is healthy and available to play
Panathinaikos: Langford and Antetokounmpo are out for the Greek side, but they've been out for some time now therefore Panathinaikos have already adjusted to playing without them.




Match Start – 11th January 2019, 8pm UK Time