Kansas City 2020 Schedule
The defending Super Bowl champion, Kansas City Chiefs, will be on a mission this season to repeat as NFL kings. Online sportsbook Bovada has listed the Chief as favorites to win the Super Bowl; but before we discuss their chances, let's peruse KC's schedule and determine just how difficult their path to prosperity will be this season.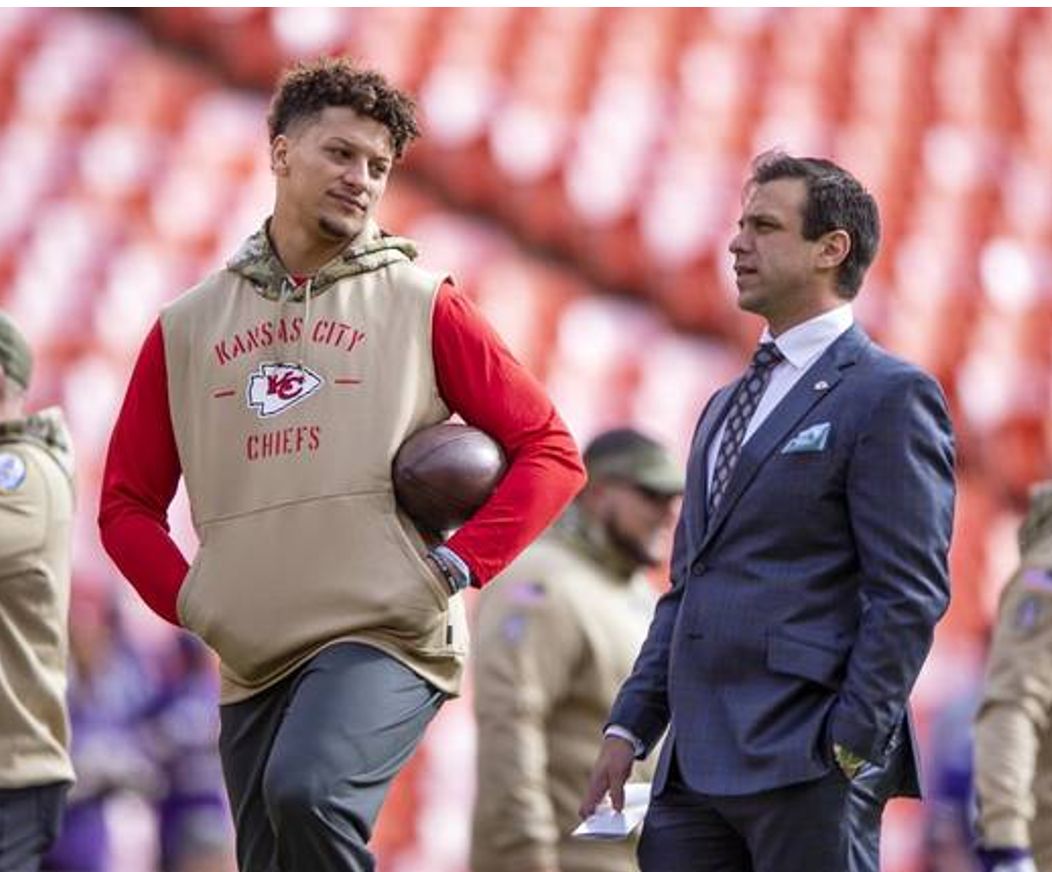 Week 1 (Thursday, Sept. 10): vs. Houston Texans, 8:20 p.m. ET (NBC)
Week 2 (Sunday, Sept. 20): at Los Angeles Chargers, 4:25 p.m. ET (CBS)
Week 3 (Monday, Sept. 28): at Baltimore Ravens, 8:15 p.m. ET (ESPN)
Week 4 (Sunday, Oct. 4): vs. New England Patriots, 4:25 p.m. ET (CBS)
Week 5 (Sunday, Oct. 11): vs. Las Vegas Raiders, 1 p.m. ET (CBS)
Week 6 (Thursday, Oct. 15): at Buffalo Bills, 8:20 p.m. ET (Fox)
Week 7 (Sunday, Oct. 25): at Denver Broncos, 4:25 p.m. ET (CBS)
Week 8 (Sunday, Nov. 1): vs. New York Jets, 1 p.m. ET (CBS)
Week 9 (Sunday, Nov. 8): vs. Carolina Panthers, 1 p.m. ET (Fox)
Week 10: vs. BYE
Week 11 (Sunday, Nov. 22): at Las Vegas Raiders, 8:20 p.m. ET (NBC)
Week 12 (Sunday, Nov. 29): at Tampa Bay Buccaneers, 4:25 p.m. ET (CBS)
Week 13 (Sunday, Dec. 6): vs. Denver Broncos, 8:20 p.m. ET (NBC)
Week 14 (Sunday, Dec. 13): at Miami Dolphins, 1 p.m. ET (CBS)
Week 15 (Sunday, Dec. 20): at New Orleans Saints, 4:25 p.m. ET (CBS)
Week 16 (Sunday, Dec. 27): vs. Atlanta Falcons, 1 p.m. ET (Fox)
Week 17 (Sunday, Jan. 3): vs. Los Angeles Chargers, 1 p.m. ET (CBS)
The Chiefs' strength of schedule this season is ranked 18th of 32, as their opponents had a combined .500-win percentage in 2019. Strength of schedule can often be misleading because it does not take into account the changes that have been made in the offseason. Some teams get better, others weaker, while there are those that tread water and resemble the previous season's edition.
If we review Kansas City's adversaries a bit deeper, we can see that their toughest battle will take place on Monday, September 28th when they travel to Baltimore to take on Lamar Jackson and the Ravens. This is must-see TV if you're a football fan and could very well be a preview for the AFC Championship in January.



Lamar Jackson or Patrick Mahomes?

If you want to draft a QB early in #FantasyFootball, it's either the #Ravens or #Chiefs passer to choose from. Or maybe you should wait-on-QB altogether.

My breakdown of Jackson vs. Mahomes, @sportingnews @sn_fantasy: https://t.co/w91HHuTy7Q


— Billy Heyen (@BillyHeyen) August 25, 2020
The following week the Chiefs will welcome the New England Patriots to Arrowhead Stadium, and although Bill Belichick's crew will be without their legendary passer, Tom Brady, for the first time in two decades, they did replace the GOAT with Superman. That's right, Cam Newton is on a redemption tour, and if he can rekindle the magic that saw him win the NFL's MVP Award in 2015 then the Patriots will be a force to be reckoned with this year.
Kansas City fans shouldn't overlook a trip to Buffalo in Week 6. The Bills have a potent defense and a young quarterback in Josh Allen who is poised to unseat the perennial AFC East champs from New England this season. They are not a team to take likely and this one will be on the road, in plain view of the Bills Mafia.
The following week will see KC's road trip continue when they take a trip to Mile High and meet the Denver Broncos. While it is true the Broncos were an unimpressive 7-9 last season, this team is on the upswing with a promising young gunslinger in Drew Lock, the newly acquired tailback, Melvin Gordon, and what could be a dynamic receiving tandem in the outstanding Courtland Sutton and a first-round draft pick, Jerry Jeudy, a rookie out of Alabama.
Week 12 will feature a fascinating matchup with the Bucs at Raymond James Stadium. Tom Brady will be under center with his old buddy, Rob Gronkowski, back at his side. This future Hall-of-Fame duo has the entire football world buzzing with their leap from Foxboro to Tampa, and many believe the Bucs are, at long last, serious Super Bowl contenders.
After attempting to slay those dragons, the Chiefs will meet Drew Brees down on the Bayou and try to upend one of the NFC's premier teams. There will be nothing easy down on the Big Easy, so Patrick Mahomes, Tyreek Hill, Travis Kelce, and the rest of the Chiefs' offense better be ready to trade blows with one of the most prolific passers of all time.
Will KC repeat as champions? It's tough to tell but after reviewing this schedule, it looks like another 12-4 season, an AFC West crown, and a date with the Ravens in the AFC title tilt. If they get past Baltimore, their chances of defeating the Saints, 49ers, or any other NFC power looks mighty good from here.