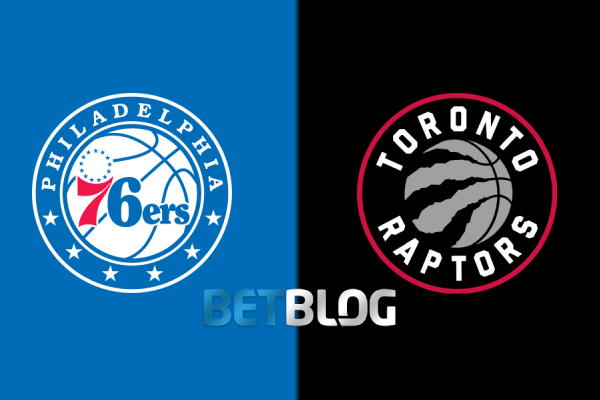 The 76ers meet Toronto for the 4th and last time this season in Philadelphia looking to even the season series at 2-2 as the first 3 games were all won by home teams (Toronto 2 Philly 1).
Philadelphia 76ers
Philadelphia continue their crazy run of schedule which they've so far been going through successfully with a 5-3 record despite having games where certain star players have been out. Philadelphia are coming off a loss to the Kings most recently, but prior to that they beat the Warriors on the road which was a huge signature win. Philadelphia currently look like they've figured it out and are looking like one of the best squads in the NBA led by Joel Embiid, Ben Simmons and Jimmy Butler. In this recent run Philadelphia already beat the Pacers, Spurs, Rockets, Lakers and Warriors.
Injury Report
JJ Redick – Probable to play
Wilson Chandler – OUT
Markelle Fultz – OUT
Zhaire Smith – OUT
Justin Patton – OUT
Toronto Raptors
Despite still being 2nd seeded, it haven't been quite smooth sailing for Toronto this past 1-2 weeks or even months now. Toronto have dropped 3 of last 5 games including a bad loss at home to Milwaukee which put them what now is 2 games behind them for the top seed. Lack of consistency with health has definitely been part of the reason for the Raptors success with both Lowry and Kawhi being in and out of the line-up and key Center Jonas Valanciunas already missing near 2 months. In general looking at Toronto since their 20-4 start they've been 18-12 which definitely shows that they haven't been playing to their full capabilities. Toronto have struggled on the Road lately too losing 8 of last 12 including losing to Boston, Indiana and Philadelphia. They're still a dangerous squad, but just not quite as dangerous as they were at the start of the season and definitely are there for the taking by Philadelphia.
Injury Report
Kyle Lowry – Available to Play
Jonas Valanciunas – OUT
Betting Stats
Totals
Philadelphia are one of the best total point over covering teams at Home this season at 57.7% (15-11). The total tonight is 231 points and the only other time that Philadelphia have had that total was against Charlotte which resulted in an under as Philly won 105-103. They also had 232 totals twice against Atlanta and Minnesota most recently, covering overs in both.
Toronto are also one of the better total point over covering teams on the road this season at an even higher percentage at 59.2% (16-11). The closest that Toronto have been to a 231 total was 232 at Sacramento which ended with an under in Toronto's 114-105 win. Toronto have covered 6 of their last 7 total point overs on the road.





Handicaps
76ers are around the middle of the NBA when it comes to covering Handicaps at Home at 53.8% (14-12). Sixers are 3 point favourites tonight and they've been that once before against Indiana which they didn't cover losing 101-113. Philly were also 2.5 point favourites against the Spurs which they failed to cover despite winning 122-120, also were 3.5 point favourites against Houston which they covered easily winning 121-93.
Raptors are not very good at covering Handicaps on the road at just 40.7% (11-16). Raptors have especially been awful at covering them in their last 12 games only managing to cover 2 handicaps in them. Raptors have been 3 point underdogs once this season against the Spurs failing to cover losing 125-107. Also failed to cover a 2 point underdog Handicaps against Boston twice losing 123-116 and 117-108.
Recent H2H in Philadelphia
Prior to this season, Toronto dominated in Philly winning 8 of last 10 but the only meeting this season resulted in a 76ers dominant 126-101 win. Now Kawhi did not play for Toronto but it was still a very impressive win for Philadelphia.
Philadelphia covered a -7.5 handicap in that previous match up and total points 218.5 resulted with an over as the total points scored was 227.
Tip Off – 6th February 2019 – 1am UK Time