The online casino community saw a lot of change after the introduction of blockchain technology. To start with, online players were able to make deposits using multiple cryptocurrencies. Sure, it took some getting used to, but tech-savvy players were eager to explore this safe and fast online payment option that was new to the world. Then, online bettors were also able to make a withdrawal and receive their payout in BTC, ETH, or even LTC. And it was clear that crypto has entered the online world, and it's there to stay. However, what most players never suspected is that cryptocurrencies would be responsible for the creation of one of the most popular new casino inventions of our time.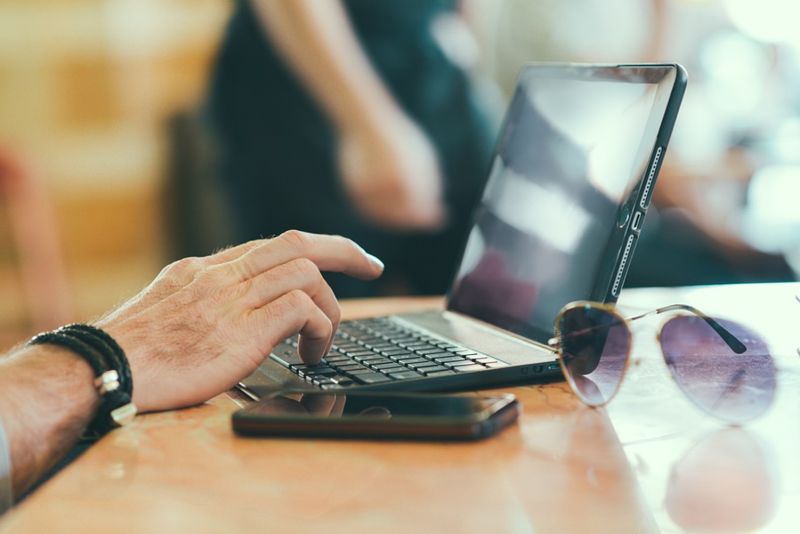 In the past years, crash games have slowly entered the gambling market in the UK and the rest of the world. The concept of the gams is still unfamiliar to many players, but there are many who are eager to give it a go regardless. Moreover, on many sites, crash titles have a tight connection to cryptocurrencies. Therefore many players still lack the confidence to place a bet since they think they lack sufficient knowledge of crypto. But the truth is, these games are almost as easy as playing online slots. And in this article, we'll discuss what crash betting games are, how they came to be, and what players can expect from crash betting in the future.
Understanding Crash Betting Games
But before we get into the details, let's cover the essentials. First off, what are crash betting games? A crash betting game includes a multiplier of (usually a line) that's steadily increasing the odds until it suddenly stops or "crashes." Before the game starts, the player determines a stake of their own accord (sometimes the operator defines a minimum stake), and they place a bet before the multiplier starts rising. If the punters manage to cash out the bet before the multiplier stops, they will win a reward. In other words, any crash betting game UK can be an ideal option for bettors interested in the best £3 deposit bonus offers and other similar casino promotions. The reason why is that, usually, a betting crash game can be played with a very low minimum deposit. So, even if your starting budget is low, that doesn't mean that you can't try your luck and try out crash game betting.
What is more, the potential winning of this game can be calculated in no time. All you need to do is multiply the amount of the stake by the odds where you've cashed out. Furthermore, this type of game is ideal for people with strong nerves and who thrive under pressure. The bettors should keep in mind that the multiplier in crash games never stops in the same place. So, for example, in one game, the multiplier line will stop on odds of 10,05, whereas the next time, it could crash on 4,50. So, you can never know when is the right time to cash out. But that concept adds up to the whole experience, as it reminds many bettors of stock and crypto trading.
The History of Crash Betting Games in the UK
Ever since the introduction of cloud gaming and live casino games, the casino community didn't have the opportunity to see many innovations in the field. Of course, casino sites have introduced new and faster methods of payment over the past couple of years, and we were able to notice the rise of top Google Pay online casinos in the UK and various other countries. Similarly, the operators added the possibility to pay and withdraw money by using cryptocurrency, but this trend is still relatively new. So, when crash games first appeared, it was a breath of fresh air for many online punters.
Even though it's hard to tell for certain, it is suspected that the first crash online betting game appeared in 2014. It was first developed as a special game for the Bitcoin community, and it instantly received positive feedback from users. Also, the first version of the game included a chat option so that all bettors were able to communicate with each other while playing the same game.
One of the first crash titles (Aviator) was first released in 2019, and over the course of four years, this type of game has gained incredible popularity among UK bettors. After the crash section took over the Crypto community and the release of Aviator proved to be a major success, other operators followed suit. Now, more and more online casinos and bookmakers in the UK are adding crash game sections to their sites and bringing innovation to their new and existing customers.
The Current State of Crash Betting Games in the UK
The numbers speak more than words when it comes to the current popularity of crash titles in the UK. The UK-based studio that makes some of the most popular titles from this category, Spribe, has reported a growth of over 400% in 2022. In other words, there is a huge amount of players in the UK and worldwide ready to give crash games a try.
Next to Spribe, you can find other trustworthy and reliable software providers in the UK that also offer similar titles. Some of the most notable ones include Betsolutions, OnlyPlayCrash, and BGaming.
But before you decide which of the crash titles you'd like to try, there are a couple of strategies that you should keep in mind before you press that "Bet" button. Firstly, as a beginner, you should try avoiding high stakes. Before you learn how the game works make sure to bet with low stakes, and in this way, you can see how suddenly the crash might happen.
In addition, most of these titles include an "Auto Play" button. With the help of this option, bettors aren't required to hit the button "Cash Out" all the time. And even though this can be a suitable option for veteran players, you should try to play the game manually at the beginning.
Moreover, having a strategy means knowing that a win isn't a sign that you should increase your stakes. Therefore, if you manage to win and multiply your initial stake, make sure to keep the same amount as before when betting in the next round.
Legal and Regulatory Aspects of Crash Betting Games in the UK
Gambling in the UK is heavily monitored and regulated by UKGC. And this, too, applies to all crash titles and operators that offer this game. Therefore, you can know you are gambling on the safe side whenever you pick an online casino that has been licensed by UKGC.
Moreover, it should be pointed out that the fairness of this game is guaranteed by the RNG that it runs on. In other words, the potential outcome can never be predicted. Also, crash games like Aviator almost always feature a high RTP (return-to-player) rate, which is another reason they are so popular among bettors. In most cases, the RTP rate for crash games with reliable operators is 97% or higher.
The Impact of Crash Betting Games on the UK Gambling Scene
Even though crash games have great potential, they are a relatively new addition to the UK gambling scene. In other words, we are yet to see the impact that they will have on the online casino industry. So far, they have proven to be a valuable asset to bookmakers as well as a fun and intriguing new way for bettors to spend their free time.
More and more bookmakers and online casinos are adding this betting option to their platforms. And, what is more, we can see that some operators have even decided to include special promotions that apply only to crash games. So, now, we bettors can decide to explore a valuable bonus offer and use it on crash games. And these relatively new incentives are showing that there are more UK players willing to join a certain site because of their offer of crash games in 2023 than they were in 2022.
Therefore, we can come to the conclusion that the era of crash games is ahead, and this is just the beginning.
The Future of Crash Betting Games in the UK
Many players who are already engaging in crash games wonder if there will be any upcoming updates or trends involving this game. One of the first trends that UK bettors will be able to see is that even more online casinos in this country will add crash games to their sites. Also, punters will most likely be able to explore crash titles by using both real money and cryptocurrency. But, in order to maintain the current popularity, the software providers need to make sure to keep it updated with the latest trends.
One of the ways that they will probably do this is by including a PVP (player vs player) option. So, for example, two players might be able to play the game against one another. And the one with the better score wins the bet, while the other one loses.
Also, the game could feature better graphics and sound effects. So far, crash titles have been mainly based on simple gameplay and minimalistic designs. But, future versions of the game could bring bettors improved visual and audio experience.
Nonetheless, the crash game creators shouldn't completely rely on their current popularity. Instead, they should continue upgrading the game while at the same time keeping its best features intact.
Conclusion
Although the numbers are currently on the site of crash games, online casinos, as well as software providers, should work on improving these titles further in the future in order to keep their current popularity. More UK gambling sites should introduce this game on their platform, and those who already have should make sure to add more from various software providers so that they can offer diversity in options to their members.
But if the crash trend continues to grow at the current pace, it will inevitably conquer the UG gambling market. It's already obvious from the growth of developers who are in charge of making these titles that the future is looking bright. Also, the exclusive promotion for crash bettors is a serious indicator that more and more players are willing to dedicate their time and money to this game. So, if you want to try a new betting game crash is definitely the way to go.
However, both experienced and new punters should keep in mind the rules of responsible gambling and that no matter how much the game is easy to play, they should always be careful with how much they are spending on an online casino site. Only by gambling responsibly can you truly enjoy the perks of being an online bettor.