Technology has had a major impact on the casino industry, helping it become one of the most lucrative sectors in the world.
Playing casino games was widely viewed as an activity undertaken by rich or famous people during the 20th century, but that is no longer the case.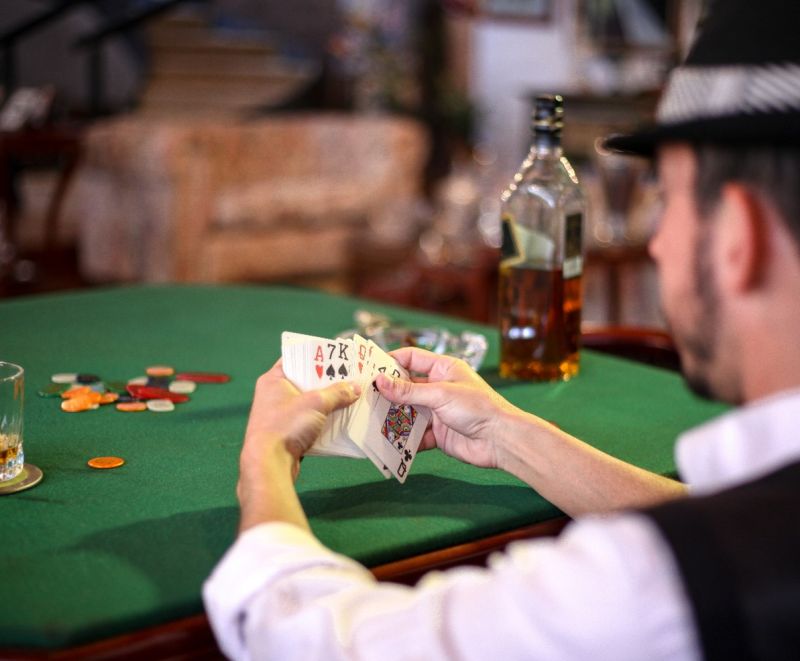 The launch of the internet transformed the landscape for iGaming operators, allowing them to attract an entirely new demographic to casino games.
Digital variants of games such as roulette and blackjack have become hugely popular in recent years, with millions of people signing-up to play them online.
The convenience of playing casino games online has been one of the key factors behind their success, particularly on mobile devices.
However, as with many entertainment activities time rarely stands still, and the past few years have seen further significant changes.
One of the major advancements has been the introduction of
live casino games
, which mimic the experience of playing in land-based venues within a digital setting.
Many leading operators now generate more revenues from live games than the digital versions, highlighting how popular they have become.
We take a closer look at the main differences between playing online casino and live casino games, and assess why the latter have been such a big hit with players.
Online casino vs live casino games
The concept of online casinos was designed around digital variants of iconic games such as blackjack, roulette, baccarat and craps.
While they were enjoyed by millions of people worldwide, it is fair to say that they lacked the human interaction that is a feature of land-based casinos.
Much of the thrill of playing in brick-and-mortar venues is built on defeating the dealer or croupier and walking away from the table with a mountain of chips.
While online casino games are structured in the same way as their traditional counterparts, they are unable to fully replicate the gameplay experience.
This is largely due to the fact that they are powered by a
random number generator
(RNG), which many players believe removes the skill element from some games.
For example, if you play blackjack in a land-based casino you can implement card counting techniques to significantly boost your chances of winning.
However, this is not feasible at an online casino as the RNG ensures that each hand is dealt completely randomly.
This factor tips the odds more in favour of the house and makes it much more difficult for players to make a profit on a consistent basis.
The introduction of live online casinos has addressed that issue by recreating the experience of playing traditional casino games in a digital environment.
Understanding how live casino games work
Before we assess why live casino games have proved to be such a massive hit with players, we need to understand how they work.
As mentioned earlier,
online casinos
featured digital versions of the games you would play if you visited a brick-and-mortar venue.
Advancements in video technology in recent years have allowed operators to reintroduce the human element to their online casinos.
The games are essentially a replica of the ones you can play in a land-based venue, but are streamed live from a studio to your chosen device.
The commodity of live casino games - Image via Pexels
Live casinos currently focus on popular table games such as blackjack and roulette, but other games are gradually being introduced into the mix.
Optical camera recognition technology
is used to stream the action via a video link, with the player able to interact with the dealer via instant messaging software.
Three cameras are used on each table, with a cameraman on hand in the studio to ensure that everything runs smoothly.
Players can access live casino games on a wide range of devices, effectively giving them the opportunity to play on a 24/7/365 basis.
This increased accessibility has helped live games overtake the digital variants in terms of popularity and the trend looks set to continue for the foreseeable future.
Why are live casino games so popular?
As we have already alluded to, the human interaction element is a key factor in explaining the popularity of land-based casino games.
The digital versions recreated the games themselves pretty well, but the random nature of the outcome significantly reduced the skill factor.
Casino players like to feel that they have a chance of controlling their destiny, and online casino games do not really give off that vibe.
By contrast, playing live casino games brings the skill element back to the forefront, which is a major reason behind their success.
Convenience is undoubtedly another major reason why live casino games have proved to be so popular, particularly amongst players who have never visited a land-based venue before.
A night out at a brick-and-mortar venue can be an expensive affair when you factor in associated costs such as travel, food and drink.
There are no such considerations at live online casinos – it is simply a case of firing up your chosen device, visiting the site and playing the games.
From travelling on the train to sitting on the beach with a cocktail – live casino games can be played whenever and wherever you want.
The mix of skill and convenience is what sets live casinos apart and they seem certain to remain an integral part of the industry for many years to come.
The final word
While the emergence of live games has changed how people play online, they are unlikely to completely replace the digital versions.
Much like land-based casinos, online operators only have a limited amount of floor space they can dedicate to live games in their studios.
Playing live games is generally more suited to longer gaming sessions, whereas the digital variants offer players the opportunity to enjoy playing for just a few minutes.
Online casino and live casino games both have their merits and will continue to provide players with endless hours of fun.