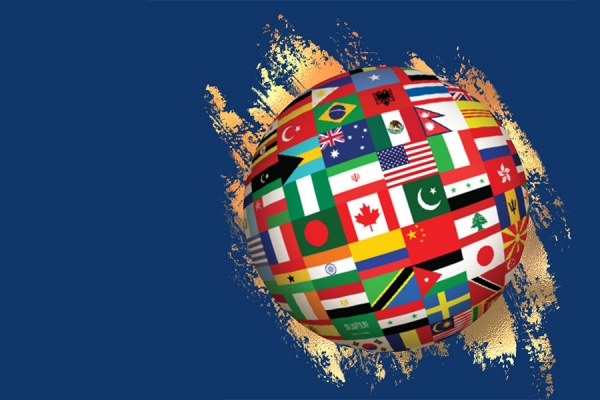 Since the 11th century, there has been a massive desire for gambling all across the world. Sports betting is one of the various types of gambling that have been created since then. Some nations have permitted online sports betting operations within their borders, much like any other feature that might have both beneficial and harmful repercussions. Of course, there are some countries where gambling on sports is prohibited. These restrictions will reduce the number of foreign bookmakers and decrease public interest in sports betting.
However, due to a large number of supporters for a given event, a nation's sporting culture also influences how popular sports betting is. In addition, the demand is increasing along with the popularity of online sports betting. So let's examine these nations to see what gambling choices are available to their citizens and what laws are in place there.
United Kingdom
In the UK, there has been a long history of sports betting. One nation that values sports betting highly is the United Kingdom. The locals' passion for football is the reason that sports betting is so well-liked. If you were to do betting activities globally, the United Kingdom would stand out as the leader in this regard. Gambling is legal for locals to partake in both online and offline.
That's why the market in the United Kingdom is remarkably open when it comes to sports betting. The local bookies generate millions of dollars since they adore novel bets here. In that case, the numbers make a lot of sense, and it is understandable why it is one of the countries with the largest gambling markets in the world. They also provide a number of sign-up and deposit bonuses, making them the most alluring online bookmakers in the entire world.
Canada
Because there are not many limitations for online and offline sports betting, Canada is known to be a haven for sports betting. After all, obviously, Hockey is the most popular sport in the nation. Canadians also watch other American sports because Canadian television has broadcast NFL games for years. In addition to their enjoyment of many forms of gambling, including lottery, casino games, and more.
Although by closing online casinos, the government is attempting to regulate the gambling industry. Additionally, it shares social advertising data in an effort to combat online betting, but most of the locals still bet. However, any lawful sports betting business is permitted to operate in Canada so long as it abides by the rules regarding gambling taxes. As a result, both winnings and income from gambling enterprises are taxed by the Canadian government.
India
Given the size of India as a whole, it would be a common assumption that the more individuals there are, the greater the potential for gambling activity. As a result, the advent of online sports betting in India has contributed to its rise. Numerous foreign bookies are attracting Hindus as they grow in popularity.
As the most popular sport in India, Cricket also makes up a sizable portion of the country's sports betting market. On the other side, in India, federal law prohibits sports betting. As a result, local laws determine whether sports betting is permitted in India. Indian municipal governments regulate sports betting the same as those in the US. Because of this, the regulation of sports betting in a given state in India varies.
China
China is, without a doubt, one of the biggest countries in the world. But it also has some of the most prominent gambling cultures. Generally speaking, this covers all of the choices for sports betting in the nation. However, it is illegal to gamble at casinos in this nation, and authorities do permit other types of gambling, including sports betting. Sports betting draws a lot of Chinese bettors because of this.
The special administrative region of Macau is the only place in China that allows casino activities. Unsurprisingly, this has developed into the world's largest gambling industry, drawing hordes of tourists to its venues each year. Additionally, Hong Kong is home to numerous casinos and bookmakers. They provide the treasury with enormous sums of money. Companies affiliated with the Jockey Club oversee gambling there.
Nigeria
Nigerians have only recently started placing sports bets. Nigerians have only been participating in sports betting for a decade, similar to other African nations, but more people join new sports betting sites every year. Sports betting is not restricted in Nigeria, and many online and offline bookmakers have made their way into the market.
Due to its newly passed law, Sports betting was approved by the government in 2005. As a result, Nigeria does not have any restrictions on sports betting, and numerous retail and online bookies have flooded the industry. Additionally, Nigerians are allowed to use any offshore betting site of their preference as long as it enables them to place bets.