The ultimate conclusion to the European football season is fast approaching us, with the 2022 Champions League final due to kick-off on Saturday 28th May. This year, the prestigious cup competition's final is taking place in the Stade de France, located in Paris.
The two teams that have reached the final are two giants of European football; English side Liverpool and Spanish side Real Madrid. Rather suitably, both clubs are the most successful teams in their respective leagues, with Liverpool having won 50 major honours, including 6 Champions League victories, and Real Madrid having captured an immense 92 major trophies. Madrid are also the most decorated winners of the Champions League, having got their hands on the trophy a staggering 13 times.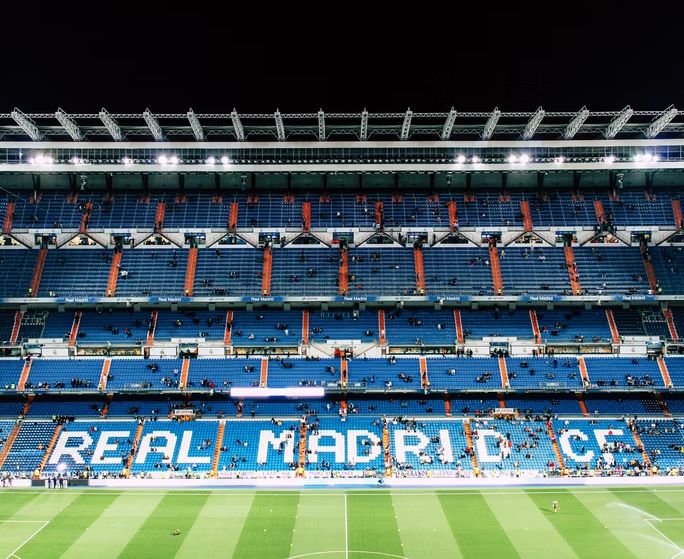 So, will Madrid manage to make it number 14, or will Liverpool be in 7th heaven come the final whistle. Well, here's our concise guide to betting on the 2022 Champions League final, as we pass on our wisdom for the match.
Who's the Favourite?
Despite Madrid being the more successful side historically, for this 2022 final the reds from Merseyside are actually slight favourites to get the victory. Liverpool are priced around 11/10 at the time of writing, whilst Madrid are around 11/4 and the draw currently has odds of 14/5.
If you want to find the best odds on the day though, make sure to visit websites that have been specially designed to gift their users with the knowledge of how to sign-up for the longest odds, such as SBO.net. They provide visitors from around the world with detailed information, for example they even offer a useful guide to the best betting sites in Korea. Their experts relay all needed safety tips, and explain exactly how to bet online from South Korea in the easiest way. Plus, each listed site has generous welcome bonuses that will get users off to a winning start.
What About Expected Goals?
If there's one thing everyone seems dead set on before the match, it's that the game will be full of goals. Liverpool are managed by the German, Jurgen Klopp, whose heavy-metal inspired style of football possesses his players to hound the opposition in an energized but controlled state. This forces their opponents into committing frantic mistakes, that he then trusts his attacking players to capitalize on, and judging by their goalscoring stats in their run to the final, they usually do. Liverpool have scored 30 goals in the 12 games they've played in the competition so far, meaning that they've netted an impressive 2.5 goals on average, per game.
On the other side, it's not like Real Madrid have been shy in putting the ball in the back of the net either though. Their manager, Italian veteran Carlo Ancelotti, has got the Spanish side believing that they are never truly beaten, and that they can always get the necessary goals needed to progress in the tournament, no matter how unlikely it seems at the time. This has been proven by their hat-trick of comebacks against PSG, Chelsea and Manchester City, in the knockout stages. Madrid have scored just two fewer than Liverpool in their 12 fixtures, meaning that they've averaged 2.34 goals per game.
No wonder, then, that bookmakers have for there to be under 1.5 goals in the final priced at around 3/1, and for there to be over 2.5 goals at around 8/11, at the time of writing. Our top tip though is to look at both teams to score in both halves, which is currently priced at the very generous looking 11/1. Though cup finals do tend to be nervy, the way that these two teams play the game makes that a very realistic prospect and it will only take a small punt to reap potentially massive rewards.
Who Will Score Them?
Another reason that this final is so tantalising, is because not only are the two sides true heavyweights of European football, but they each possess one of the greatest forwards in the world. Liverpool have the Egyptian Mo Salah, who has scored a mammoth 30 goals so far this season, and Madrid have Karim Benzema, with the French striker netting a seismic 44 times thus far. So, placing money on either of these two to score first, or at any-time, could very well be what you're looking for.
Now you've just got to place your bets, and then enjoy the feast of footy that will be served up on the 28th. Make sure to read our guide on how to beat your bookmaker with these other sports betting strategies if you need any more help.