Harness racing, a sport that combines the grace and power of horses with the thrill of competition, has captivated enthusiasts for generations. Traditionally, fans and bettors flocked to the racetracks to witness the excitement up close and place their wagers amid the crowd's cheers.
However, the landscape of harness racing betting has undergone a remarkable transformation with the advent of online betting platforms. Keep reading to explore how the shift from on-track to online has revolutionized the way people engage with harness racing, as well as the pros and cons of traditional and online betting.
How Online Betting Transforms Harness Racing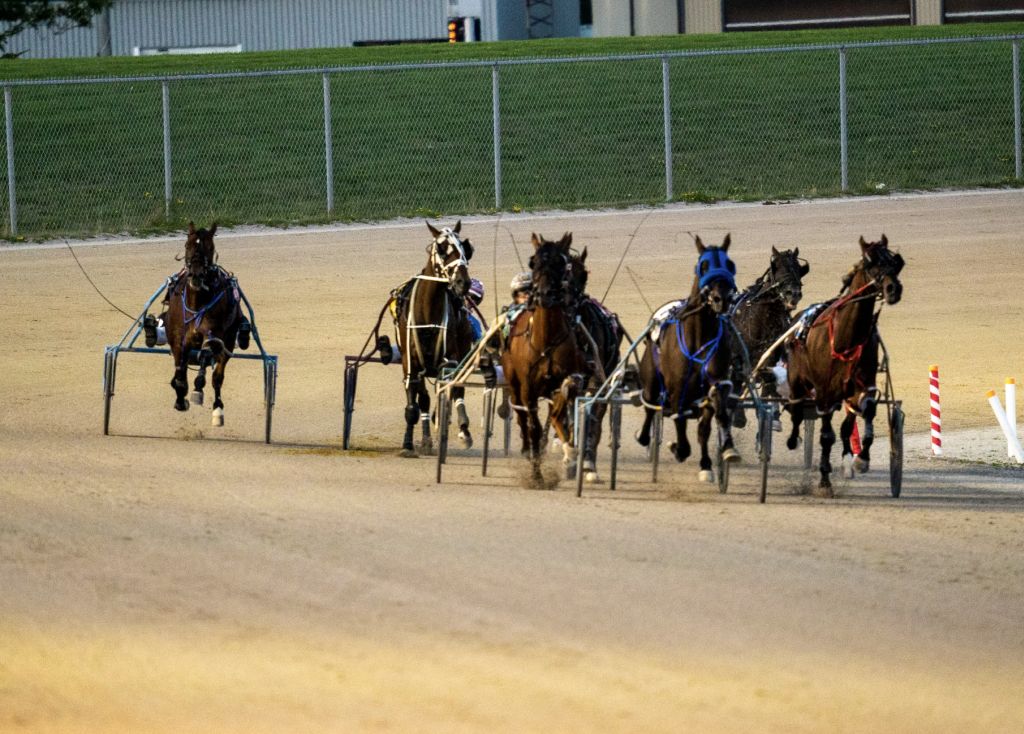 Online betting platforms have dismantled geographical barriers, allowing people from across the globe to participate in harness racing betting. Whether you're in the heart of horse country or a distant city, the thrill of the race is now at your fingertips. No longer confined to the racetrack, enthusiasts can enjoy the sport from their homes.
Additionally, integrating cryptocurrencies like Bitcoin has further expanded the accessibility of online betting. You can now use your Bitcoins to bet on harness racing, providing additional convenience and financial privacy.
Online betting platforms have broadened the horizons of harness racing enthusiasts by offering diverse betting options. From simple win-and-place bets to exotic wagers like exactas and trifectas, there's something for everyone. Live betting also adds extra excitement, enabling fans to react in real time to the race unfolding before them.
Online platforms facilitate betting and actively promote harness racing to a wider audience. They provide live streaming of races, detailed statistics, and comprehensive race data, making it easier for bettors to make informed decisions. This exposure has contributed to a resurgence of interest in the sport.
Pros and Cons of Traditional and Online Betting
Many still prefer traditional betting over online betting since it offers an unparalleled atmosphere. The camaraderie of fellow bettors, the electrifying cheers as the horses thunder by, and the overall spectacle make for a unique and unforgettable experience.
Traditional betting also involves placing bets directly with the track, ensuring transparency and accountability. Bettors can see the odds and payouts clearly, fostering a sense of trust in the process.
Meanwhile, online betting provides unmatched convenience and flexibility. Whether it's early morning or late at night, bettors can wager on harness racing from virtually anywhere with an internet connection, using their computer or mobile device. Integrating cryptocurrencies like Bitcoin adds an extra layer of convenience for those who prefer digital assets for their wagering.
There is also a wider range of options and better odds when online betting. Online platforms offer a broader spectrum of betting options, often with more competitive odds than traditional betting. This gives bettors more control over their strategies and potential payouts.
The accessibility and user-friendly interfaces of online platforms have the potential to attract new fans to harness racing. People discovering the sport through online betting may develop a lasting passion for it. The inclusion of cryptocurrency options also attracts tech-savvy individuals who value the advantages of digital currencies.
Given the many benefits, online betting will continue to play a major role in harness racing. This dynamic and ever-evolving sport continues to adapt to the changing times while preserving its essence. The sport's enduring appeal ensures it will continue capturing enthusiasts' hearts and wagers.