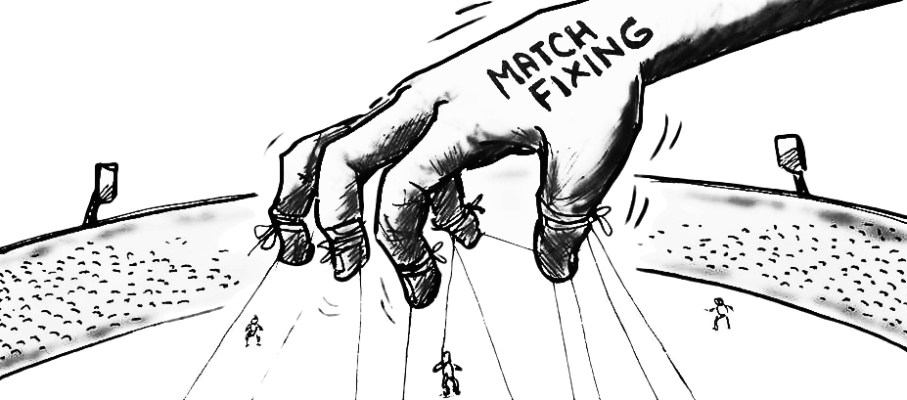 Many people love sports games because it is entertaining to watch, but it also offers many opportunities for a lucrative profit that cannot be underestimated. Besides, sports and betting always go hand in hand. Since betting relies on probabilities, bettors sometimes find it hard to resist excitement when looking forward to the betting odds. Undeniably, it is difficult to win a sports bet, and no one knows for sure what the game's outcome will be. Hence, winning a bet is very overwhelming to bettors.
As a result, sports betting can be highly addictive, to the point where bettors will go to great lengths to ensure that the odds are in their favor. In the world of sports betting, it is impossible to believe that no fraud has ever occurred in history. Besides, several match-fixing scandals have already stained the sport's history where sport's outcomes are manipulated to win a particular bet. Although regulations in sports betting get better these days, we should never forget history. Here are some of the biggest match-fixing scandals that serve us a few words of wisdom.
2006 Calciopoli Scandal
In 2006, an unfortunate incident left a horrifying stain in the rich history of Italian football. The Calciopoli scandal leaves tragic consequences to many biggest football clubs. It was revealed through intercepted phone calls that some teams contacted referee organizations to pick referees that would work in their favor. Many prominent teams and officials were involved in the scheme, making it one of the biggest scandals in the history of football.
Juventus, AC Milan, Fiorentina, Lazio, and Reggina were known to be involved in the incident. Juventus was investigated by prosecutors, including Juventus' general manager Luciano Moggi. Eventually, Juventus' titles for the two leagues were removed and received a deduction of points. AC Milan, on the other hand, received a 15 points reduction and was banned from UEFA Champions League.
2013 Indian Premier League Fixing Controversy
The Indian Premier League was at its 6th season when cricket players of Rajasthan Royals, namely, Ankeet Chavan, Ajit Chandila, and S. Sreesanth, were arrested by Delhi Police on alleged spot-fixing charges. The arrested players were also accused of having links with underworld lords Dawood Ibrahim and Chhota Shakeel.
As a result of the incident, several people were investigated for betting and other illegal activities, including Sunil Bhatia, Vindu Dara Singh, and Gurunath Meiyappan. In 2015, the three cricket players were found not guilty and were freed from all charges due to a lack of solid evidence. However, Chandilla was banned for life from all forms of cricket by the Board of Control for Cricket in India.
1978-79 Boston College Point-Shaving Scandal
The Boston College Point-Shaving scandal went viral after a story was exposed involving three basketball players from Boston College and mobsters who hired the players to fix the games. Many years have passed, but there are still questions about those who were involved in the scandal, as well as the amount of money that was made in the scheme.
However, it was found out that Rocco and Tony Perla were setting up the scandal while Rick Kuhn and Jim Sweeney supported their plan. According to ESPN, nine games were influenced by the scheme. Thanks to Hill's testimony, several people were indicted, including Perla Brothers, Richard Kuhn, James Burke, and Paul Mazzei. Sweeney did not get the charges against those three players, but Cobb was acquitted, and Kuhn received a 10-year sentence.
1982 Standard Liege Scandal
Like any other biggest scandal in the world of sports, the 1982 Standard Liege scandal was all caused by greed. Standard Liege's manager Raymond Goethals eagerly wants the team to secure the title trophy and claim their victory. As a result, Goethals has suggested that players bribe their opponents by offering them match bonuses.
It could be beneficial to the Standard Liege team when not caught since they can keep their bodies fit for the match without injuries with Barcelona. However, the scheme came to light, and Goethals received a ban for life from managing Belgium. As for Standard Liege Players, 13 of them were found guilty and also banned from Belgian Football.
1980 Totonero Football Scandal
In an attempt to win bets in Totonero, some bettors pursue match-fixing with Lazio players to influence the game. Also, an avid Italian football fan, Massimo Crusiani, tries to fix the games but gets disappointed after suffering huge losses despite paying Lazio players.
As a result, he went to court and protested that Lazio players took his money but did not fix the matches. After the sudden confession, players that were involved faced multiple bans and suspensions, while other clubs also received point deductions.
Conclusion
As years passed, people have learned the fate of those who tried to fix a sports match to win the bet. It takes a lot of years to build a good reputation in sports. Harming it with match-fixing is undoubtedly unworthy. Always play fair.