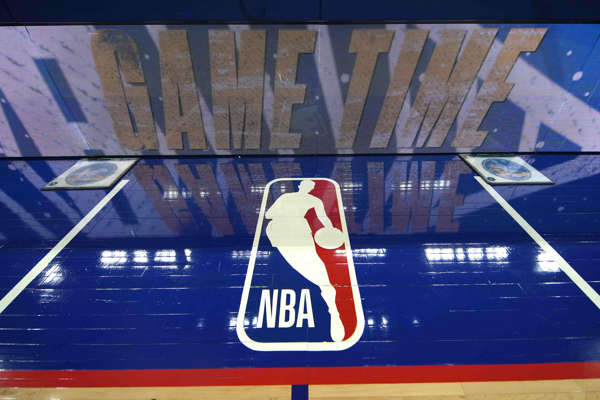 For players, coaches, bettors, and oddsmakers alike, the NBA regular season is a grind. There are thirty clubs, eighty-two games in the regular season, and a two-month postseason. Forecasting the result of an NBA game is challenging, just as in any other significant market.
However, it's far more challenging to regularly cover the point spread established by oddsmakers in order to earn enough money to cover the betting juice. Also, it's not always easy to find the best teams to bet on to gain the best value when betting.
However, there are many ways to improve your NBA betting strategy. There is no better time to improve your betting skills and discover more about how to effectively wager on basketball with a new season just around the corner. Here are some NBA betting tips and techniques you can employ for profitable betting.
Make Early Bets
Starting your wagers as quickly as the markets open every morning is one of the best methods to acquire a competitive advantage when betting on NBA games. If you live on the East Coast, you must be available to place a wager between 8 and 9 a.m. ET.
Nothing gets lost in the shuffle in a market the size of the NBA. The sharpest gamblers and betting syndicates in the world try to seize the value on NBA totals and sides before the value is squeezed out of the line. Injury news, inefficiencies in the market, and lines that are off are promptly adjusted.
As we move closer to nozzle, oddsmakers and bettors gain more insight into the games, thus betting early enables you to profit from errors on the early lines that oddsmakers announce before they are fixed.
Study & Understand Injury Reports
NBA injuries have a significant effect on betting, which cannot be understated. Basketball teams only play five players at a time, but baseball teams play nine players at a time and football teams have eleven players on each side of the ball. As a result, one person on a basketball team can have a greater influence on the game than any other team sport.
While early betting can give you a competitive advantage, you may tend to miss injury updates that are released during the day. Thus, it is helpful to approach the NBA progressively. Make your wagers in the morning, but make sure you'll be available in the afternoon to monitor injury news and seek for games where an injury can significantly affect the outcome.
Do know that star players frequently miss back-to-back games in the time of load management, so you need to predict which players would sit out based on current play, press reports, and the betting markets. One of the best places for bettors to gain an advantage is at slower operating sportsbooks that don't adjust their totals and spreads as quickly in response to injury news.
Find Scheduling Advantages
NBA clubs will average 13.5 back-to-backs with no-rest games despite the NBA's efforts to cut down on back-to-backs. Even though this only makes up less than 17% of all 82 games, they are opportunities for bettors to win.
Unfortunately, there aren't any streaks this season where a team has played four games in five nights. However, there have been times when the San Antonio Spurs, Portland Trail Blazers, and Memphis Grizzlies played eight games in a row. Remember this throughout the season and try to fade these squads during these times when they are most likely to be fatigued.
Consider Live Betting
Because it enables sports fans to place a wager after the match has already started, live wagering has grown to be one of the most well-liked types of gambling.
Since in-game odds rapidly fluctuate depending on what's happening, bettors can take advantage of the constantly shifting odds, profit from a game's volatility, set up trade or middling possibilities, and even hedge prior bets to generate money.
There is a ton of fresh information that is received after the game begins which was not available before, and the algorithms and models that sportsbooks employ to construct live odds are only as efficient as the information being fed into them.
Perform Line Shopping
Make sure to always have access to a variety of sportsbooks to compare odds and make the most informed NBA picks. For example, you should bet on Caesars if a bookie has the Milwaukee Bucks listed at -3.5 for a game and Caesars has them at -3. As mentioned previously, a half point can have a significant impact on your victory rate.
The same goes for the vig. A spread or total may be -120 in certain books but -110 in others. You must win 52.38% of your bets in order to break even on -110 bets. At -120, you must triumph 54.5% of the time in order to break even. That is nearly a 2.12% advantage.
Final Thoughts
Basketball is one of the most famous sports in the world and many sports betting experts in the NBA community frequently share basketball betting advice for all significant basketball tournaments. As the NBA season heads on to a brand new season in the next few months, the tips listed above can help you bet and earn significantly.