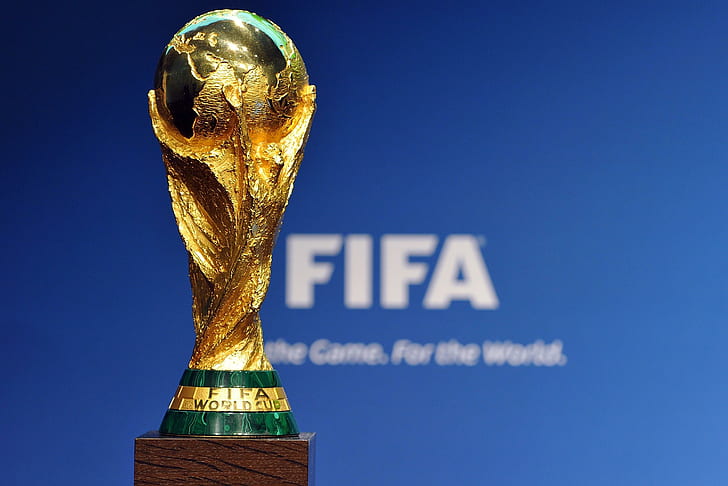 It's already 2022, and it's a few months to go! So football fans across the world must be excited! With the 2022 FIFA World Cup field being set, don't forget to ready your pockets and plan out the best betting strategies you have because this sporting event will undoubtedly be the biggest this year. A week before Christmas, football fans and bettors will witness the big tournament from November 21 to December 18, which will be held in Qatar. As defending champions, France will enter this year's World Cup against Australia, Tunisia, and Denmark in Group D.
However, France went down in defeat against Denmark in the UEFA Nations League. So now things are getting more exciting. Will France successfully defend its position, or not? Although the FIFA World Cup 2022 is on its way, you can still have time to decide which team you should throw your bet on. So take it easy; our team of betting experts is here to assist you with betting predictions you can use in picking your best team. Hence, let's go through our 2022 FIFA World Cup Betting Predictions.
Factors To Consider In Making Sound Predictions
There are so many football betting predictions that you can see everywhere, but not all of them are always true. However, every bettor knows that having sound predictions is very crucial to the success of bets.
Hence, to assess whether the betting predictions are reliable, you need to consider the factors such as the form of teams and key players, team line-ups, teams' tactics, head-to-head results, and how players are motivated to play the game. By gathering all the necessary information in the match, it is now easier to capture the possible tangible outcomes of the game.
Top Predictions In 2022 FIFA World Cup
Brazil became the top favorite to win against Caesars in the 2022 FIFA World Cup. Looking at their recent performances, Brazil appears to be in good shape , having won their last five games with ease. Besides, Brazil was able to post a clean sheet at least four times during its last five fixtures and scored more than four goals in four fixtures.
Although Brazil has failed to win the World Cup since 2002, Brazil still manages to be at the top of the CONMEBOL, says Martin Green. However, Brazil might face France, England, or Spain, which are some of the top opponents to deal with.
The FIFA World Cup 2022 Groups
Group A
For the first time, Qatar will be joining the FIFA World Cup 2022 finals as the host country of the sporting event. Qatar will be grouped with Ecuador, who placed fourth in the South American qualifying group, as well as Senegal, who won the African match, and the Netherlands. Most likely, we will see Netherlands and Senegal as qualifiers in round 16 and in the finals' first match on November 21.
Group B
So far, Group has only three teams that were confirmed to play in the upcoming FIFA World Cup 2022. Group B will be composed of England, Iran, Wales, and the USA. Among these four countries, one with the highest potential to win in this group is England.
Although the USA got a good performance in their past matches, they still need improvement in terms of their away forms. On the other hand, England reached the semi-finals in the 2018 and 2020 Euro finals though they lost in 2020 due to penalty kicks. The rest of the countries are also qualified, but it seems they can't beat England.
Group C
Lionel Messi might bring Argentina to the final tournament in Group C. As Argentina came in second place in the South American group, they will most likely qualify for Group C. Robert Lewandowski may also bring Poland to qualifiers as they were able to beat Sweden in the play-offs. On the other hand, Saudi Arabia is expected to finish last in the group.
Group D
France looks like one of the favorites in this match as they are considered world champions. Hence, France is expected to face at least fewer challenges this time in reaching the last 16. As for Denmark, they might join France in the knockout stages as they reached the last four at the Euros. However, Tunisia might not make it to the top two.
Group E
At least two countries in this group should be in the last 16. The football giants Spain and Germany will meet in the second group match on November 27. While the two countries are expected to qualify for the final match, the two other teams in Group E, which are Japan and Costa Rica, might end up in a draw.
Group F
Belgium has good players on the field. However, they were not able to win a tournament even once. Among the four countries in this group, Croatia and Belgium might qualify for the last 16 as the other two countries will struggle to qualify.