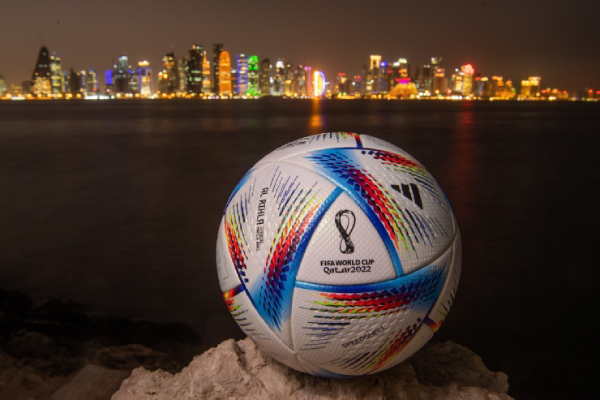 The 2022 World Cup in Qatar is fast approaching. It seems it was just yesterday when the fans of England were massive in the streets, shooting firecrackers up at St. George. After the spectacular victories at both women's and men's Euros, we are approaching our third big football competition. This is the most highly anticipated World Cup in Qatar and will take place in less than a few months.
As this thrilling event comes in a few days, there are many things to look forward to. That said, here are some few reasons why you should get excited for the 2022 World Cup in Qatar.
Christian Eriksen For A Great Show
The Danish midfielder nearly lost his life after suffering an in-game heart attack at the Euros last summer, but Eriksen fully recovered and is back at the peak of his game. He is also the focal point of the strongest Denmark World Cup team in many years, one that is capable of going far.
Can Mexico Win The Knockout?
El Tri has progressed from the group stage to the knockout round in seven consecutive competitions. Mexico's first elimination game was a seven-game losing streak. Will this end in Qatar?
Young USMNT To Advance In Quarterfinals
After the USMNT struggled to qualify for 2018, getting to Qatar was the first task they had to work on. The youngest squad on the field now aims to advance in the upcoming World Cup. Although Christian Pulisic and his colleagues have much higher goals, making it to the top eight the first time after 2002 would be a huge accomplishment.
Senegal Aims To Make History
There hasn't been an African team in a FIFA World Cup semis. The Lions of Teranga, who are led by Sadio Mane of Bayern Munich, have had the greatest shot compared to any team from the continent this year.
Christian Ronaldo To Turn Back The Clock
Few athletes understand the importance of the moment like CR7. Don't be shocked if the 37-year-old Portuguese legend manages to conjure up a few weeks of magic during his final World Cup.
Lionel Messi For World Cup Lifting
The redesigned Albiceleste can win it this time around, unlike in 2018. At 35, Lionel Messi is undoubtedly playing his last game on the international stage, so that would be a fitting farewell for the GOAT.
A Household Name For Christian Pulisic
In 2018, it was anticipated that the USMNT's star player would become popular in his native nation. In November, after a four-year wait, Christian Pulisic will finally have his chance.
Opener Game For Qatar
The World Cup opening should have been the hosts' country's first game since it was inaugurated. Now that FIFA has formally decided to move Qatar, they will surely be opening the game.
The US-Iran Rematch
In 1998, Team Melli defeated the Americans that let them score 2-1. Will the United States regain their victory this time against Iran?
Canada's First Appearance In 36 Years
The Reds aim to make an impact in their second World Cup after winning CONCACAF qualifying.
The Spain-Germany Match-Up
This may be the best game encounter talking about the highest intensity of pure soccer play.
Title Defense For France
Despite France's propensity to skip every other World Cup, their current team may be stronger compared to four years ago.
An Olympic Feel World Cup
The Qatar 2022 World Cup will surely be festive this time. It will have more of an Olympic atmosphere because every team and its supporters will be headquartered in Doha's city or surrounding areas.
Ghana's Return To World Cup
In 2006, 2010, and 2014, it was a blast to watch the Black Stars play. After missing out the last time, it's nice to see them back.
Five Available Substitutes
It's hard to imagine this disease outbreak will be utilized for the first time at a World Cup because we've gone back to seeing five substitutes at the club level for the past two years.
Another First-Time Entry
A team that has never before competed in the World Cup final appeared in two of the last three events, which were Spain in 2010 and Croatia in 2018 . On December 18, will there be another group to watch out for?
Women Referees
A woman has never officiated a World Cup match for men. That will soon change as 36 referees are traveling to Qatar, including Salima Mukansanga of Rwanda and Stéphanie Frappart of France, and Yoshimi Yamashita of Japan.
Semi-Automated Technology
Four years ago, VAR was a success, but it took too long to review offside rulings. With the new technology, it aims to make those game checks go faster.
Spain's Magic Midfield
Although Pedri and Gavi don't have the Iniesta-Xavi partnership of La Roja's illustrious title-winning 2010 side, they have the ability to be the best pairing ever since, and Sergio Busquets is still cleaning up after them.
Final Thoughts
As there are only one hundred days until the FIFA World Cup 2022, the anticipation for the event is already intense. As this sporting event comes to Qatar in the next few weeks, don't miss out on the fun and thrilling games it brings.