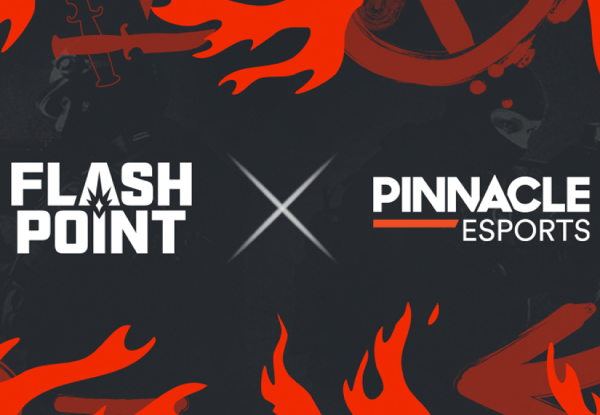 The new CS:GO event will draw financial and branding backing from established gaming powerhouses, such as Cloud9, Dignitas and Gen.G, and with Pinnacle, an esports bookmaker, becoming the official betting sponsor for the league. Pinnacle has been investing into the esports vertical's growth for close to a decade. They will be the title sponsor of pre-show activities including talent predictions, fan polls for featured matches, and providing the latest odds for in-play betting.
Paris Smith, CEO of Pinnacle, commented: "Pinnacle's passion for esports over the last decade has driven us to always look at ways to improve the customer experience and continue to build our presence within the community. While we do a lot of work internally to ensure that happens, partnering with FLASHPOINT is also an integral part of achieving these goals."
Founders of the league believe that with Pinnacle's help they can grow the league, which is not only sustainable but also very profitable, for future generations of gamers to grow. Pinnacle itself stands to gain quite a bit as the esports gambling market continues to grow.
Kent Wakeford, Co-founder of Gen.G, said: "We're delighted to partner with Pinnacle who sees our vision for a sustainable and profitable CS:GO league built for the fans. We believe we will have one of the most entertaining leagues in the world to develop the next generation of talent and players. We want our fans to interact with FLASHPOINT in unprecedented ways. Pinnacle will bring that level of engagement for us."
The FLASHPOINT tournament will unfold in Los Angeles on March 13 and some 1,800 entrants vied for a chance during the regional qualifiers played from February 6 through February 17, 2020. Competing will be North America qualifiers Chaos Esports Club and We Are Orgless, South America qualifiers Detona Gaming and Redemption POA, European qualifiers Avez Esport and SKADE GG, and Invited qualifiers BIG Clan and Copenhagen Flames.