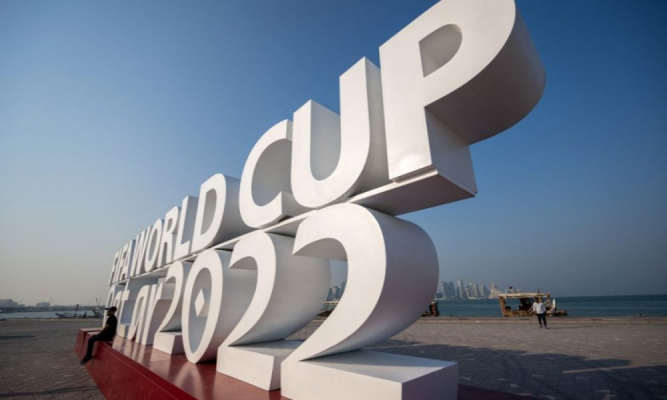 The 2022 FIFA World Cup is almost around the brink, and football fans are raving about it everywhere they go. While some teams will be competing in the game for the first time, others will be looking to end a lengthy title drought.
The World Cup edition this year, which runs from November to December, will be held in Qatar. Players are required to give it all they've got to help their countries compete for the crown, despite concerns about the period's high temperatures.
How Many Teams Will Compete In FIFA World Cup 2022?
There are thirty-two teams, including the tournament's hosts Qatar, who received automatic qualification, have confirmed their participation. Also, keep in mind that there is a participant from each continent in the competition.
Which Teams Qualified For Qatar 2022?
Leading nations including Portugal, France, Germany, Argentina, Belgium, and Brazil participated in the competition. Chile, Russia, and Italy who won Euro 2020, did not make it to the 2022 FIFA World Cup.
The 2022 FIFA World Cup Draw
Eight groups composed of four teams each are formed by countries, and the top two teams in each group advance into the round of 16. After that, the quarter finals and semifinals will take place before the much awaited final.
Who Are The Top Surprising Teams That Can Win The World Cup?
The ten teams below competing for FIFA World Cup 2022 are to keep an eye on which are listed below based on the caliber of their roster, teamwork, FIFA ranking, and form.
Brazil
With a powerful lineup of top-tier stars, The Samba Boys are once again on the world stage. The present Brazil team is in a good position to break their 20-year World Cup drought.
France
After winning the 2021 UEFA Nations League, the defending World Cup champions are back as favorites. With so many players on their roster, the Les Blues may be able to end their championship curse.
England
In Qatar, the Three Lions are a group to watch after their recent performance. They succumbed to Italy in the Euro 2020 championship game and came in fourth place at the 2018 World Cup.
Spain
Spain has been steadily advancing and could have, in some opinions, won Euro 2020. Although their team has seen significant transition since their 2010s glory years, they still play with the same gorgeous, fluid style.
We can anticipate them to be a major contender in Qatar as well because they were a dominant force in their qualifying matches and have been in excellent form in events like the Nations League. The only drawback is that Spain is in a grouping with Germany, so getting to the knockout phase might not be the simplest.
Argentina
After winning the Copa America in 2021, most people think Lionel Messi's World Cup tournament in Qatar will be his final opportunity to take home the cherished trophy. Argentina can contend with any team, though, thanks to its great squad depth.
Germany
The Germans did not advance to the knockout round of the 2018 World Cup after winning it in 2014. The team, though, has undergone a significant makeover and appears poised to regain its greatest form.
Belgium
In terms of FIFA World Cup odds, Belgium is frequently among the top teams. They remain a powerful international team even though many believe their "golden generation" has passed. The likes of Courtois, Hazard, Lukaku, Vertonghen, and Alderweireld are some of their most talented players.
Belgium could be a serious contender for the 2022 FIFA World Cup if stars like Lukaku recover their form. Although Croatia poses the biggest threat in their group, they should really defeat Morocco and Canada to advance to at least second spot.
The Netherlands
The Dutch national team won six games, drew two, and lost one to finish first in their World Cup qualifying group. They have put up a team of outstanding quality, placing them among the top contenders.
Portugal
Portugal features a few veterans and some promising young players who could help the squad advance in the competition. While everything is happening, all eyes will be focused on Cristiano Ronaldo, who is certain to play in his final World Cup.
Denmark
The Danish team, which competed in the Euro 2020 tournament and advanced to the semifinals, will be expecting to improve its performance in Qatar.
Final Thoughts
You might be surprised that some teams are not listed on top rank given that the 2022 FIFA World Cup is right around the corner. For instance, France, the current world champion, takes a step behind its highly favorite team, which is Brazil.
Their recent performance has revealed issues, and it is uncertain whether they will be able to improve. But we can anticipate that the aforementioned groups will deliver outstanding performances and give us some unforgettable matches this November.