Whatever part of the globe you are located in, the Covid-19 pandemic has affected you one way or another. The most significant factors have been lockdown regulations, quarantine, and self-isolation rules.
As a result of these changes, sportsmen and women are not able to train as usual. These are the times when basketball players could benefit from learning new skills.
You Can Improve Your Skills During Self-Isolation
Being a professional basketball player means constantly improving your skill set, staying fit, and avoiding temptations that could detract from your performance.
Some ways to continue doing this during self-isolation are:
● Increasing your basketball knowledge
● Maintaining a level of fitness
● Developing coordination skills
● Maintain a healthy diet
● Observe the plays of previous professionals
Increasing Basketball Knowledge
Most people have professions and passions that they understand well enough. As a basketball player, you may have gotten complacent when it comes to acquiring new knowledge. This may be due to time constraints as a busy professional.
With self-isolation, time is abundant. You can choose to read books on basketball, the biographies of basketball stars, or even biographies of coaches. Reading gives you an insight into deeper aspects of the game that may otherwise be overlooked.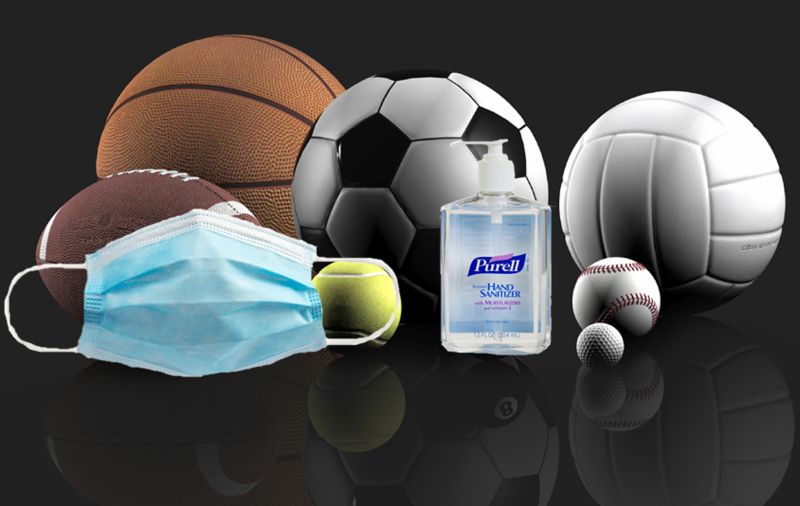 For those that do not enjoy reading, audiobooks are an alternative. If you are more of an interactive learner, it may be an option to join a forum where basketball players and coaches interact on relevant basketball topics.
Another way you can increase your basketball knowledge is by listening to podcasts or by watching coaching DVDs. The little snippets of knowledge gained from these could prove useful in the next tense match.
Maintaining A Level Of Fitness
It may be tempting to wait for the self-isolation to end before working on your fitness, but this will be detrimental. It's not difficult to maintain physical fitness from home.
Methods of fitness that can be done in a driveway, garage, or any vacant space of your home include:
● Ball handling and dribbling skills. There are literally hundreds of dribbling drills that can be done either with a basketball or a tennis ball.
● Bodyweight exercise. Bodyweight exercises can be intense as you like. It is convenient because no equipment is required and you can do it from anywhere in your home.
● Footwork, speed, and agility. The right agility footwork drills will keep you fit and keep you in top form.
● Basketball handling skills. There are plenty of tutorials aimed at teaching you how to improve your basketball handles. Most of these can be done alone.
Developing Coordination Skills
Coordination can be worked on regardless of how experienced you are. Developing your hand-eye coordination will come in handy on the court. There are multiple games and drills available on the internet to assist with this, and many of these drills can be done alone.
Maintaining A Healthy Diet
Being in a confined space for an extended period of time can bring about feelings of boredom that are mistaken as hunger. Snacking on unhealthy foods can be detrimental in the long term.
Even though your daily routine is different during the self-isolation period, try to stick to a similar dietary program as before. Eating unhealthy leaves you feeling fatigued and sluggish. This can cause a downward spiral with regard to keeping your body in top form.
Observe Plays Of Previous Professionals
Thanks to the internet, gaining access to videos of past matches is pretty easy. By watching old matches or even highlights of previous matches, important observations can be made. You can carefully analyze the strategic moves of key players and possibly incorporate them into your own game.
Some of these details include how key players change their pace and use their bodies during specific circumstances. Combining these details together with some of your own strategic plans could result in success.
Basketball, Self-Isolation, And Volatility
Many people in self-isolation find themselves turning towards online gaming and sportsbooks for entertainment.
Most sportsbooks, like college basketball odds, keep tabs on issues regarding players. Gambling expert Eliasz Nowak agrees with this statement. Sportsbooks make clients aware of certain changes, such as injuries or trades, because these do affect the betting odds.
Sportsbooks will be sure to mention the volatility of odds once self-isolation ends. By keeping yourself fit and healthy during self-isolation, you play your part in reducing this odds volatility.
Conclusion
No matter how negative the pandemic has been for the sporting world, it does not have to negatively affect your basketball skills. While the self-isolation regulations have temporarily halted basketball practice and training, there are still many ways to stay fit.
You can even improve your basketball skills during this period. To push yourself and achieve your fitness goals, you must not become complacent during this time and think outside the box.