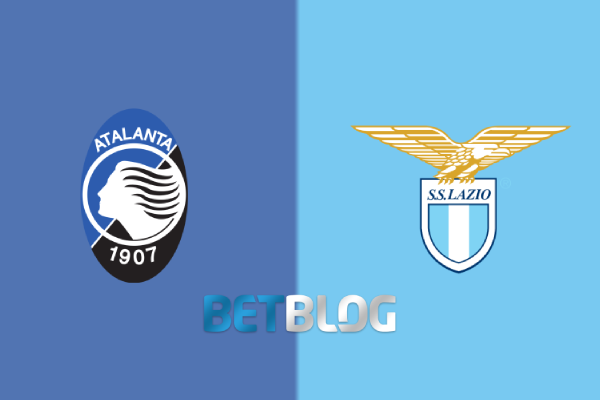 Lazio face Atalanta in the Coppa Italia Final in their own home ground Stadio Olimpico as they seek to capture the title in front of their own fans.
This will be Atalanta's 4th Coppa Italia Final, first since 1996 having won it just once before in 1963 which is still the only top tier trophy is clubs history, they will look to snap a 56 year trophy drought with a win here.
Atalanta have been fantastic in this Coppa Italia run this year just like their whole season really having beaten Cagliari, best team in the league Juventus by an incredible 3-0 score and they beat Fiorentina over 2 legs while scoring 2+ goals in all of their cup games totalling 10 goals in 4 games in the competition.
As for Lazio, well it's their 10th Coppa Italia Final having won the previous 6 most recently in 2013 they will seek to snap a 6 year trophy drought with a win here. This will be Lazio's 4th Coppa Italia Final since 2013, however they have lost each of their last 2 in 2015 and 2017 after winning their 6 of 8 Coppa Finals.
Lazio have gone through an incredibly tough run in this competition having to deal with both Milan clubs eliminating both Inter and AC Milan (over 2 legs) with wins at San Siro against both sides to get through. They also beat lower league Novara 4-1 to start their cup run. Lazio haven't been quite as explosive going forward in the competition as Atalanta, but they have been very good defensively conceding just 2 and keeping 2 clean sheets (both against AC Milan) from 4 cup games this season and actually if you were to exclude Extra Time against Inter, they actually kept 3 clean sheets in 90 mins of play in this competition which for sure is a great record to have given how good their opponents are going forward.
Atalanta are on better form coming into this Final. Atalanta are unbeaten in 13 consecutive games across all competitions, they have been extremely good domestically not only coming very close towards securing top 4 in the league, but also making this cup run. Atalanta have won 9 of these 13 games and each of their last 5. They've scored 2+ goals in each of their games during this current 5 game win streak.
Lazio are coming into this game on an inconsistent run of form though they have won 3 of their last 4 games, they also lost 3 of the 5 before which really has been the story of their whole season sometimes they put together a good run of games and then have had a tendency to drift off. Lazio are coming into this game off an away win at Cagliari where they won 1-2. Form wise, of course the biggest concern has to be the inconsistency cause despite an improved form in the past 2 weeks, you just never know which Lazio will turn up but given it's the Final at home, more likely than not we should see the Lazio of the last couple of weeks and not the Lazio of a month ago that were struggling.
Given the game is played in Lazio's stadium, Atalanta will be the away side in this game and well they've actually been a better away side than a home side this season domestically. They have more away points than home points and have scored more away goals than at home in the Serie A this season. They are the 3rd best away side in Italy and the highest scoring away side. Their away form is also amazing at the moment having won 8 of last 11, 4 of last 5 and only losing 1 of their last 11 away games. Being the away side should not affect Atalanta at all here.
Atalanta have also been very good against the top 6 Serie A sides away. They picked up wins at Napoli and Lazio while picking up draws at Roma, Milan and Inter. 2W 3D 0L is definitely a very good record considering they're yet to lose a big away game this season.
Lazio haven't been that much better at home than away this season overall, in fact only 4 more home points in the league and in Coppa Italia they have been better away for sure winning at San Siro 2 times beating both Milan clubs. Lazio are better going forward at home with 33 league goals compared to 19 away, but have conceded 22 at home compared to 18 away so defensively a little worse, but not much. Lazio's home form is a little disappointing right now losing back to back home games to Chievo and the same Atalanta side they're about to face.
Lazio haven't been very good at home against the top 6 sides this season tasting defeats to Inter, Napoli, Juventus and Atalanta, drawing with Milan twice (1x Cup, 1x league) while only beating Roma. 1W 2D 4L against the top 6 Serie A is a concerning record especially at home. Not a good big game team in Stadio Olimpico.
Duvan Zapata is the man to watch for Atalanta. Clear and by far their best player goal scoring wise with 27 goals in all competitions. He has scored 3 goals in Coppa Italia which was the hattrick against Juventus. Zapata hasn't been scoring crazy amounts lately but 5 goals in last 8 apps is still decent and he's been known for showing up in big games all season long. He scored in both apps against Lazio this season.
Ciro Immobile is the man to watch for Lazio. He hasn't been in quite good form lately with a 7 game goal drought but without a doubt he still is the main man for the club. 18 goals so far scored this season which is the best for the club by far and he's enjoyed a good Coppa Italia run scoring 3 in 4 apps including bagging a goal at San Siro against Inter. You simply have to expect their talisman to show up in a game of such magnitude and get at least one goal.
Atalanta have faced Lazio 2 times this season both times in the league and beat them in both meetings. Atalanta won the home game 1-0 and then beat Lazio away 1-3 which was actually played just a couple of weeks ago.
Lazio have beaten Atalanta in 3 of last 5 meetings at home, however in neither of last 2 as they ended with a draw and an Atalanta win most recently as already mentioned in this stadium.
Lazio are very marginal favourites to win this game at 2.63 while Atalanta to win is 2.75 with Draw offered at 3.25 (90 Mins play). The teams are offered at dead even 1.90 for both sides to lift the trophy. Atalanta have been the better side this season, but playing at home in front of their fans definitely should benefit Lazio which is why they're odds are lower than they might be on a neutral location. The odds are based on Unibet.
Team News
Atalanta: Rafael Toloi is expected to be out again for Atalanta, however other than that they have no fresh injury concerns and should have the 1st team available.
Lazio: Jordan Lukaku and Valon Berisha both remain out. Thomas Strakosha is doubtful while Milinkovic-Savic will have to face late fitness tests to determine if he can play.
Betting Stats
*These will be Serie A based due to both sides playing in that league
Atalanta have covered 66.7% of their total goal overs away from home (12-1-5).
Atalanta have covered 44.4% of their total 1st half goal overs away from home (8-4-6).
Atalanta average 2.11 bookings per game away from home this season (38 bookings in 18 games).
Duvan Zapata is Atalanta's top scorer away from home with 15 away goals this season which is also the best in top flight in Italy.
Atalanta have covered 72.2% of their Handicaps away from home this season which is the best in Italian top flight (13-5).
Atalanta have covered just 27.8% of their 1st half Handicaps away from home this season (5-4-9). MUCH better 2nd half away side.
Lazio have covered 61.1% of their total goal overs at home this season (11-1-6).
Lazio have covered 44.4% of their total 1st half goal overs at home this season (8-2-8).
Lazio average 2.33 bookings per game at home this season (42 bookings in 18 games).
Ciro Immobile is Lazio's top scorer at home this season with 9 home goals for the club.
Lazio have covered 38.9% of their Handicaps at home this season (7-11).
Lazio have covered 50% of their 1st half Handicaps at home this season (9-3-6).
KICK OFF – 15th May 2019 – 7:45pm UK Time