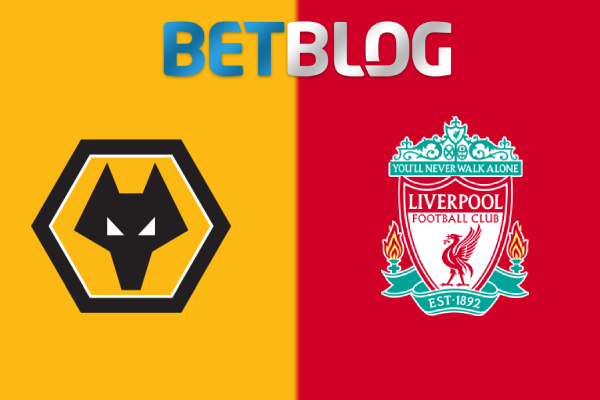 This Monday evening we have the most anticipated 3rd round FA Cup match as Wolverhampton Wanderers host Premier League leaders Liverpool! Wolves have arguably been the most dangerous team outside of the big 6 as you could see they pretty much stole points from everyone BUT Liverpool this season and are currently on a great run of form. Meanwhile, Liverpool had their winning streak snapped by their title rivals Man City, however they do still sit at the top of the league and will look to make a cup run alongside. Both sides were knocked out early in the other cup, the EFL Cup, so surely both sides will look for a cup run here, or maybe not we'll see.
Wolves
Wolves are coming off a disappointing 0-2 loss to Crystal Palace, but in general they have played some great football in the past few weeks winning 4 of their last 8 games including a win against Tottenham. In general looking at Wolves they're probably one of the most unpredictable sides because we've seen them snatch points from 5 of the big 6 teams (Liverpool being the only loss), but they've also lost to the likes of Cardiff, Huddersfield, Palace, Brighton so it kind of shows that they're more up for it when it comes to the big games than the smaller ones. We can definitely anticipate Wolves to turn up here!
Team News: Diogo Jota is tipped to return to the side after missing a few games, meanwhile Romaine Saiss is available after picking up a knock against Crystal Palace. Elsewhere everyone seem to be available. Whether we'll see rotation we'll probably have to wait till the line-ups come out. Expect a strong team out since this is the only shot the Wolves have at a trophy this season but all that is just speculation right now.
Liverpool
Liverpool had their 9 game win streak in the league snapped by Manchester City during the midweek, but with a 4 point lead at the top still they are definitely in no need of a confidence booster. Liverpool got knocked out early in the EFL Cup this season, so the FA Cup is the only cup run they have a shot at obviously apart from UCL. Whether Klopp goes all out is questionable since Liverpool are involved in a tough title race and potentially a run at a Champions League trophy so we shouldn't be surprised if they didn't go all out for this competition. Liverpool have not had great success in the FA Cup in recent seasons under Klopp which is something that definitely deserves a look at.
Team News: It's already been revealed that Mignolet and Moreno will get starts over Allison and Robertson. Furthermore, we can expect more rotation with the likes of Salah, Mane and Firmino potentially being replaced here too by 2nd string players like Shaqiri, Keita, Sturridge, Lallana etc who have normally been coming off the bench to start games. Injury wise, Joe Gomez and Joel Matip are both out so we might see van Dijk and Lovren continue to start together with no one else available at CB.
Betting Stats
Against 12 Premier League opponents (including cups), Wolves have only managed to cover 25% of their total goal overs (3/12). 0 Void, 9 Lost
In 12 games against Premier League opponents, Wolves have scored 12 goals (1 per game) and conceded 15 (1.25) per game.
Wolves have covered 27.3% of their total Half Time goal overs at home against BPL clubs, 36.4% were Void and 36.4% were Lost.
In 12 games against Premier League opponents, Wolves have been held scoreless at half time 10 times (83.3% of their games)! They've only managed 2 goals at Half Time and 10 goals in the Second Half of games against BPL clubs. They average 0.16 goal per first half and 0.84 goals per second half.
Wolves have only led 1 of their 12 home games against BPL clubs by Half Time (8.3%), they've been behind 5 times (41.6%) and we're drawing 6 times (50%).
Wolves have conceded 8 of their 15 Goals against BPL clubs at half time (53.3%) – 0.66 goals allowed per Half and the other 7 in the second half (46.7%) – 0.59 avg allowed goal per Half.
There are 0.82 avg of total goals scored in Wolves 1st Halves compared to 1.43 goals scored in the 2nd halves against BPL teams.
Wolves have been a worse Home side than an away side this season against BPL clubs. 4W 3D 5L 12:15 GD at Home, 4W 3D 3L 11:10 GD away from home.
Wolves average 1.75 Yellow Cards per Game against BPL clubs this season at Home (21 in 12 games). They've seen no Reds in these games.
Wolves results against Big 6: 1-1 Draws with Man City (H), Man Utd (A), Arsenal (A), 2-1 Win vs Chelsea (H), 1-3 Win vs Spurs (A), 2-3 Loss to Spurs (H), 0-2 Loss to Liverpool (H). 6 of those 7 games have had BTTS and an average of 2.8 goals per game.
Raul Jimenez is Wolves top scorer at home against BPL clubs with 5 home goals out of clubs 12 (41.6%).
Liverpool have a 100% Win record against non big 6 BPL clubs this season. 14W 0D 0L. They've scored 36, Conceded 3 and kept 11 Clean Sheets against these lower sides. Dominance.
Against BPL clubs, away from home Liverpool have scored 22 goals (2 Per Game) 7 Goals in the first half – 31.8% (0.63 avg) and 15 in the Second Half – 68.2% (1.37 avg).
Liverpool have only covered 36.4% of their total overs away from home against BPL clubs. 18.2% were Void, 45.5% were Lost.
No BPL team has a lower percentage of Covered unders in the BPL at Half Time away from home than Liverpool (81.8%). 9.1% were Voided and also 9.1% was Won. 1W 1Void 9L.
Liverpool have conceded 7 away goals against BPL clubs this season. Only 2 of those came in the first half (28.5%) and 5 in the Second Half (71.5%). They average just 0.18 goals conceded in the first half and just 0.45 in the Second Half (0.63 total).
There are a total of 0.81 goals scored in the first halves and 1.82 in the second halves in Liverpool's away games against BPL teams this season.
12 of 13 Mo Salah's goals this season against BPL clubs have came against non big 6 sides (92.3%).
No player has more goals away from home against BPL clubs than Mo Salah with 6 which is 27.2% of their away goals this season. Firmino is second with 5 (22.8%). These two combined have scored 50% of Liverpool's away goals against BPL clubs.
Liverpool average 1.1 yellow cards per game away from home against BPL clubs. They've only seen 1 Red in these games.
Prediction/Betting Picks
Clearly what we've found out for this match is that both sides tend to get the goals in the second half. It's best to wait LIVE if you are thinking about backing an over and potentially getting better odds for a lower total which is likely if the trends follow. If you do not have the patience or time to watch the game, then the 2nd half over 1.5 is a worthy pick at the odds of 2.00 at TonyBet. We anticipate a sloppy first half but then for things to pick up, especially if one of the teams take the lead it'll open up more meaning more goals potentially.
The other pick is under 3.5 cards at Unibet. Now it's only priced at 1.76 so it may be best to wait LIVE if the offer is still in place. Neither of these teams are feisty, Wolves average under 2 cards at home, Liverpool just over 1 card per game away from home. The first meeting saw no bookings which just proves that it's not a feisty match up. Highly doubt that an FA Cup tie will have bookings since players aren't trying to get closer to suspension. At most we'll see 2 cards here.
The final pick is first half under 0.5 goals at 3.35 at TonyBet. Well this is low risk high reward. We'll try to follow the stats and hope that it pays off. Already mentioned the fact that Wolves have been held scoreless in 10 of 12 home games against BPL clubs while Liverpool only scored 7 goals by Half Time from their 22 total away from home. Definitely a pick worth a try!
Our prediction for the game is that it'll get off to a sloppy start, but in the second half it'll pick up. A 1-1 draw or even a 2-1 win either way seems a likely result with Wolves having a great record against the Big 6 and Liverpool potentially fielding a weakened side you can expect a close game. If you're not afraid about Liverpool being a big side, then a Wolves +0.5 Handicap is worth the try. At the end, Liverpool do have bigger things to worry about so there's definitely a chance at a Cup upset.