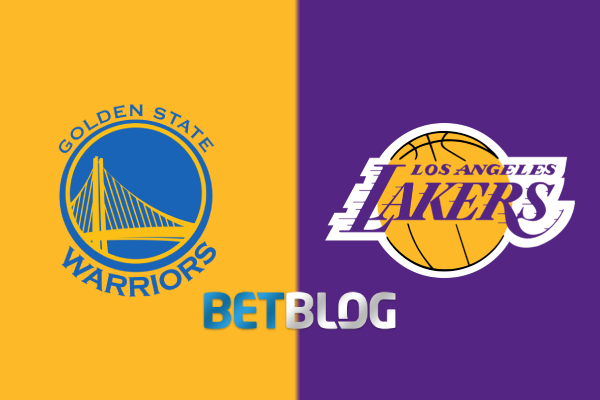 Warriors and Lakers meet up yet again, for the third time in just over a month and this game has huge implications with Warriors chasing the 1st seed and the Lakers looking to get back into the Playoffs!
Golden State Warriors
Warriors have had their 11 game win streak snapped on Thursday against the Philadelphia 76ers in what was quite a surprising loss at home 104-113 after coming back from a perfect road trip. However, this tends to happen with teams after coming off a long trip as there are a tendency for them to drop the first home game and this should only be seen as nothing but a blip. Warriors have been absolutely on fire lately and we should expect them to go back to doing their thing tonight. Warriors have strangely had a bit of a struggle this season playing top teams at Oracle though already dropping games to the Bucks, Raptors, Sixers, Rockets, Thunder and even the Lakers at home so we'll see how they do tonight against LA with LeBron back. Klay Thompson could miss this game after missing the one against Philly as he's a game time decision so we may not see Warriors be at full strength tonight but with other 4 all-stars playing this is still an extremely dangerous team.
Injury Report
Klay Thompson – Questionable
Jonas Jerebko – Questionable
Damian Jones – OUT
Los Angeles Lakers
LeBron's back, the Lakers are back! Lakers are coming off a HUGE 123-120 win over the Clippers on Thursday to move within one game of their city rivals in the Playoff race. In his return, LeBron posted a 24/14/9 stat-line and all seems well again with him and the Lakers after they had a massive struggle in 17 games that he was out going 6-11 and falling out of the Playoffs. The last time the Lakers played the Warriors with LeBron healthy they won 127-101 and that was the game he had to leave with the groin injury so expect the King to be motivated tonight alongside his teammates who have played well with Ingram averaging 25.6 ppg in his last 3 on ridiculous 74% FG, Rondo and Lance have been balling too alongside McGee who seems to be back to his early season form. Rondo was an injury concern after coming off limping against the Clippers but he's available meanwhile Hart and Kuzma are questionable with Hart playing the past month with a bad knee he may finally sit out tonight and Kuzma still hasn't fully recovered despite featuring against the Clippers where he didn't play crunch time minutes. Lonzo Ball remains out.
Injury Report
Rajon Rondo – Not on injury report
Kyle Kuzma – Questionable
Josh Hart – Questionable
Lonzo Ball – OUT
Betting Stats
Totals
Warriors are in the bottom 10 when it comes to covering total point overs at Home this season at 44% (11-14). It is arguably for the reason that they're such a high scoring team and their point totals tend to be very high and hard to overcome when the Warriors play. Tonight's total is 236.5 points and the closest they've had this season to that total was against the Wizards when the total was 237.5 which resulted with an over as Warriors won 144-122.
Lakers are in the middle at covering total point overs on the Road this season at 50% (12-12). Lakers road games have particularly been high scoring in each of last 3 with scores of 128-138, 138-134 and 120-123 but all 3 went to OT so that needs to be taken into context. The Lakers have had a 236.5 point total already this season against Portland and that resulted with an under as LA won 114-110 on the road.





Handicaps
Warriors have been pretty bad at covering Handicaps at Home at just 40% this season (10-1-14). Warriors are 10.5 point favourites tonight and they've been 10.5 point favourites twice this season at home against the Wizards which they covered winning 144-122 and against the Mavericks which they didn't cover winning 120-116. Warriors were also 10 point favourites against the Clippers which they didn't cover winning 129-127. Overall Warriors are actually quite decent at covering Handicaps as double digit favourites at 7-5 this season at Home despite their overall percentage being poor.
Lakers meanwhile have covered 50% of their road game Handicaps this season (12-12) just like their point totals. Lakers have been 10.5 point underdogs just once this season on the road against OKC Thunder which they covered by winning the actual game 128-138. Lakers have covered each of their last 3 road Handicaps.
Recent H2H in Golden State
Warriors had won 11 in a row against the Lakers at Home up until this season on Christmas day.
Lakers defeated the Warriors on the Road this season by a crazy margin winning 127-101 on Christmas day in what was really the last game where LA got to be fully healthy. In that game the Lakers covered a +9 Handicap and the total 234.5 points ended up resulting with an under as the total pts scored was 228.

Match Start – 3rd February 2019 – 1:30am UK Time