2020 has brought about significant changes with the way we live our lives today. As a result of the pandemic, most of us are constrained to stay at home and to work and go to school from our houses.
Work from home setups are now the norm for many places around the world and as a result, work days can get pretty dragging as the line between rest and work has been blurred. For some of us, work hours are filled with a lot of dead air and it can get pretty boring real fast.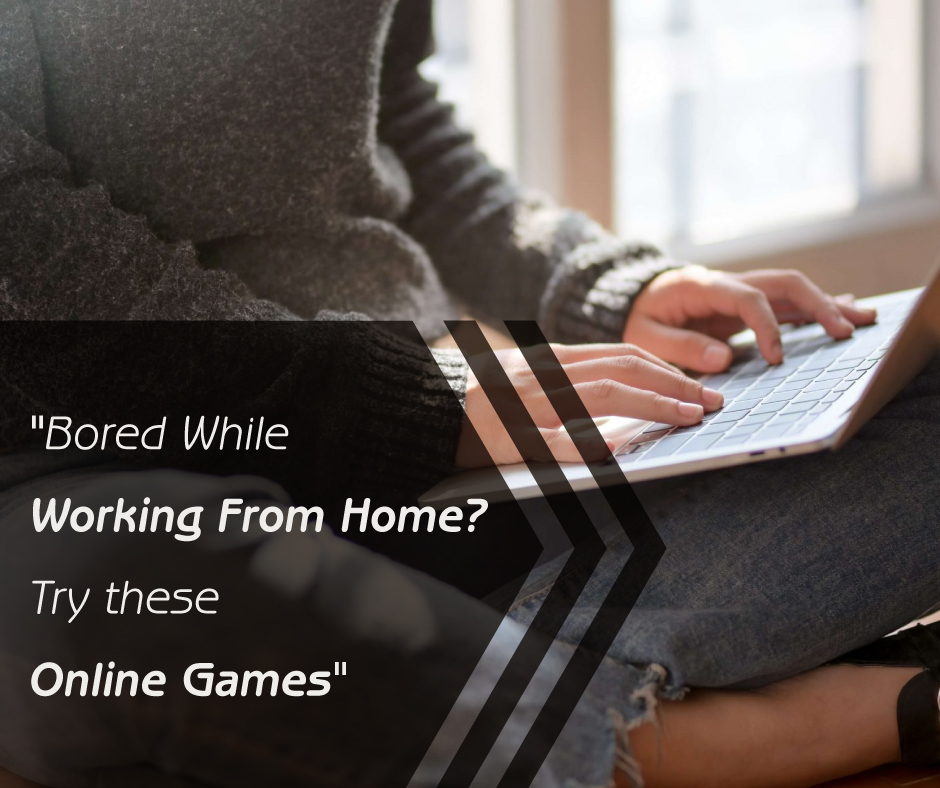 Luckily, there are tons of games you can play online with your computer or your smartphone while you're making the hours pass. Here are some online games to keep you entertained throughout the day:
1. BINGO!
If you're looking for something to hold your attention for a while, there are a lot of online apps where you can play the classic game of bingo without having to go out at all to the nearest bingo club. Online bingo is just as thrilling as the real-life game and you also have the option to play for fun or to put some money on the line for a chance to win some cash.
2. QWOP
QWOP is a physics-based browser game that will surely keep you occupied for at least a few hours. In this game, you simply have to make the athlete named "Qwop" run using your Q, W, O, and P keys. Figuring out the proper pattern is difficult enough, but you also have to time your presses perfectly. This game is sure to give you a worthy boredom-killing challenge.
3. Online Poker
Whether you want to bet some real money or to simply just play the game for fun, there are a variety of online poker sites and apps where you can play the game either with bots or with real people from all over the world. If you consider yourself a hustler, try your hand at playing real money online poker which can be a consistent source of side income if you're good enough to hang with the sharks.
4. Snow Line
For a cheery Christmas-themed game that's simple enough but also requires a certain level of skill, Snow Line fits the bill. You can play the game in your browser while you're waiting for instructions from your boss and you can simply switch tabs or applications if you have to go back to work. In this game, you just have to draw a line for Santa's sleigh to pass on while ensuring that the route you made will make Santa pass through the gifts in order to collect them.
5. Type Racer
Type Racer is a game that you can play not just to pass the time, but to improve on your typing skills as well. Most of us take the skill of typing for granted, but those who type quicker naturally get more work finished in a shorter amount of time. With Type Racer, you can practice by yourself in order to improve your typing, or you can enter a random match where you will have to race against another player. You even have the option to invite your friends and compete against them to see who can type the quickest.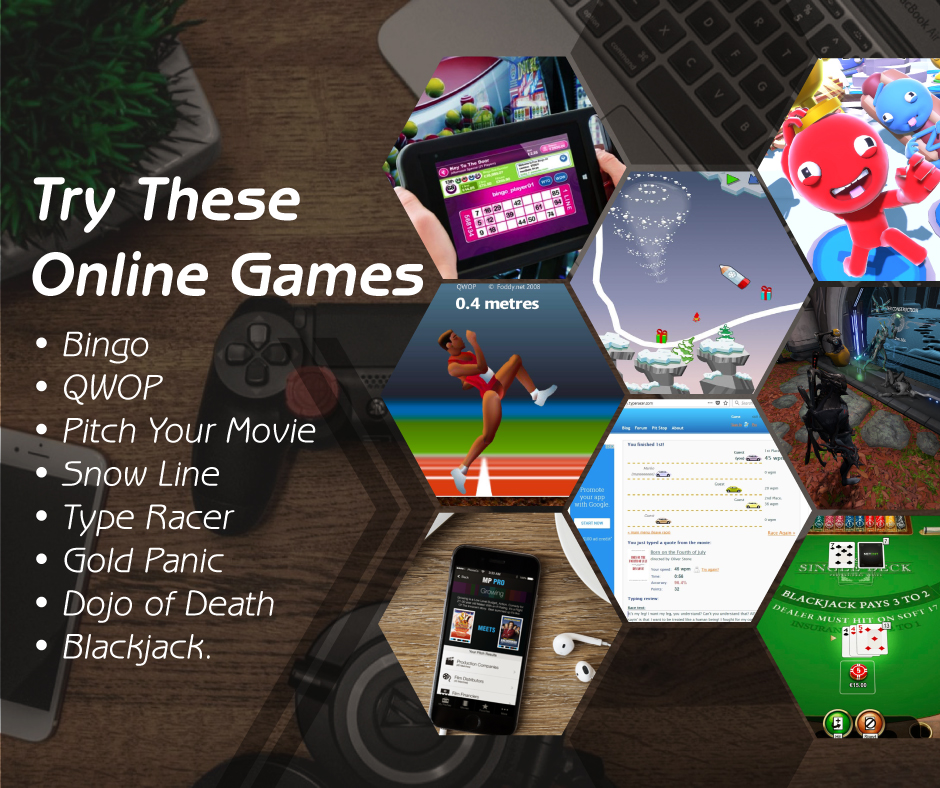 6. Gold Panic
Gold Panic is a free-to-play puzzle game that you can play on your browser that will test your analytical skill and efficiency. In this game, you're tasked with helping a miner put all the gold into his car for which you'd have to dig through each level while maneuvering through obstacles and creating openings for the gold to fall through to your car.
7. Dojo of Death
Dojo of Death is a game that's a little more on the combative side. In this retro fighting game that can be played on your browser, you're tasked to fight against an unending stream of ninjas. You'll have to slash your way through your opponents to prevent your enemies from getting the best of you and taking you down. The game is simple enough and is good for some mindless fun, as you'd only have to move your mouse and click the enemies and your character will be sent dashing and slashing towards their direction, making you feel as if you're the quickest and strongest of them all, so long as you move your mouse and click at the right moments.
8. Blackjack
Much like poker, blackjack is another casino game that can easily be found on the internet. You can play the game either through your browser or you can download a separate blackjack app to give you the a more immersive feel of actually going to the casino and facing the dealer. With the multitude of sites and apps which offer blackjack games, you also have the option to play for real money or for simple fun. If you choose to play for real money, various sites offer different stakes for all budgets.