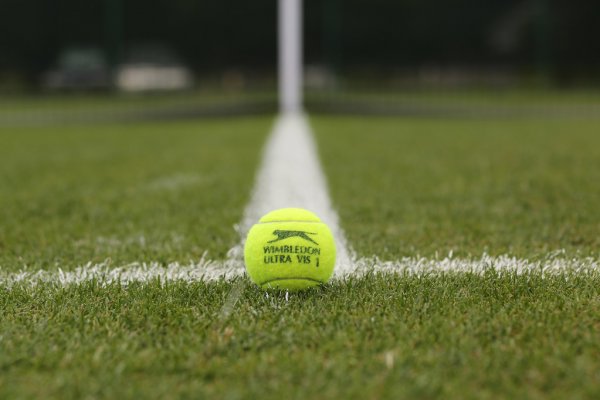 While football, baseball, and basketball are commonly popular in sports betting, tennis betting is also widely accepted by many fans all around the world. If you have heard about tennis betting, then you certainly came across the famous Wimbledon Tennis or also known as The Wimbledon Championships. This classic tournament usually takes place in late June or early July as the weather permits.
Many bettors excitedly await the Wimbledon betting match as it was one of the tough games to bet on. Besides, winning the Wimbledon trophy must be the biggest achievement a tennis player will ever have. Moreover, ESPN also broadcasts every Wimbledon match. For those who want to feel that kind of thrilling experience and challenge, betting on Wimbledon Tennis is definitely worth the try! But before that, let's explore what Wimbledon Tennis Betting has to offer for you.
What To Consider When Betting on Wimbledon
Mere luck won't always work in betting. Hence, it is very helpful to take into consideration every aspect of the Wimbledon Tennis Tournament. By knowing such, it is easier to gain an edge in betting. Some of the things to consider when betting on Wimbledon are the grass on the court and whether it is just right or comfortable enough for players, past records of players' performances, the big server players, and the heaviness of the tennis ball.
Wimbledon Tennis Betting Markets
Wimbledon has two main types of betting markets like any tennis tournament usually has. These are the Wimbledon Outright Betting Markets and Match Betting Markets. The Outright Betting Markets is composed of two kinds namely, Winner Betting and Outright Prop Bets.
Outright Winner Betting Markets
Winner Betting is the easiest among the betting markets to place bets with. A bettor merely needs to place the bet on the exact winner where calculations are not highly necessary. However, predicting the winner of the game might not be easy as there are a lot of factors to consider before placing a bet like the draw and tournament format.
Outright Prop Bets
Outright Prop Bets are quite a fun type of bet as they could go far as there are possible outcomes in the game. This can be a great way for bettors who want to explore some betting strategies for a new betting experience. Bettors can bet on match outcomes such as a player reaching the semi-finals or the player who will be injured during the match, and so on.
Other Betting Markets
Wimbledon matches have many betting markets to offer, which makes betting always enjoyable. It is a good thing to get familiar with some of these markets even if not all of them just so that it is easier to build betting strategies.
Wimbledon Match Winner
Compared to betting on a winner of a single match, predicting the winner for an outright bet is more difficult. In the early rounds of the match, there might be an underdog play against the top player of the game. Hence, it is expected that a one-match winner will have fewer payouts than the player needs to win seven matches.
However, there might be very short odds for the favourite. If you bet against it, you might receive less return than the original bet. It is also possible to bet against both players in the match. Most importantly, make an effort for thorough research to take advantage of opportunities in betting.
Handicap Betting
Another betting option for Wimbledon to explore is Handicap Betting, which has many different ways to bet such as handicap bets on matches and sets, or three-way handicap betting. If you are versatile enough to try on many methods, then Wimbledon has new betting methods for handicap games that you can enjoy. You can place a bet against a player who will have the best or worse performance in the game than the market expects. Certainly, the market will offer options to bet on.
Over or Under Bets
If you skip understanding handicap betting, it might be quite difficult to understand the over or under bets. In over or under bets, a bettor will have to bet against the number of sets or games as an outcome instead of betting based on the player of the match. Simply, bookmakers will provide the betting line and bettors will have to predict the outcome whether it is over or under the given line.
Betting on The Exact Score
This might sound like all fun and games. Simple as it may seem, predicting the exact score at the end of the game is quite a bit challenging as it always ends up having limited possible outcomes, which results in a lower chance of winning the bet. You will get significantly longer odds as the number of games that produce the final outcome has a far larger variation.