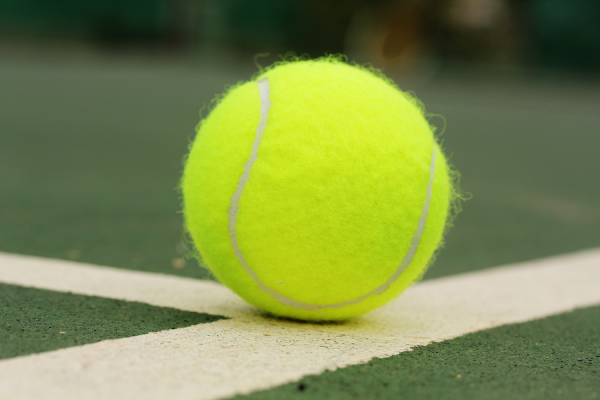 Tennis is a very popular sport in betting and it continues to grow due to such events like Wimbledon, Roland Garros, Australian Open, US Open, Masters 1000 tournaments and more. Tennis betting is quite simple and it tends to provide with many different betting markets for you to choose from as a bettor.
If you are new to Tennis betting or struggled with Tennis betting before, then this guide is just for you as it'll give you the information you need for you to be more successful in betting on Tennis.
How to Bet on Tennis?
When you bet on Tennis for the first time, you will realize that there are multiple different ways that you can bet on the sport due to the number of different markets. You can go from betting In-Play on Tennis on who will win the next point, next game, next set, etc, to the full tournament outright on who will win a certain tournament, for example, you have multiple options to pick from to win the Wimbledon title, US Open title, and many other tournaments. Due to this type of flexibility, this is why Tennis has become such a popular sport to bet on.
Simple Tennis Betting Markets
If you're new to Tennis betting, then it's best to start with simple betting markets which would allow you to learn the basics of the game and how things work before you get into other wagers of the sport. If you go for the more complicated markets then more likely than not you're going to ruin your experience of Tennis betting tips.
There are two simple betting markets in Tennis and those are betting on an individual to win a certain match or to bet on an individual to bet on a whole tournament in terms of winning that specific tournament that you picked a certain player to win.
If you are looking to place a bet for the whole tournament then outright betting is the way to go. Outright betting is when you choose a player that you think will win a certain Tennis tournament, for example, you may pick Rafael Nadal to win the Wimbledon title and then for you to win he would have to win multiple matches to lift the trophy and to make that bet a winning one. It does take a lot of work for someone to win a tournament, but by placing a bet on someone winning it, as a bettor it would interest you to follow the tournament and see whether that player will go on to win it. The odds that you get offered in outright markets tend to be very high on Tennis, even the tournament favorites tend to get high odds to win the tournament due to so many participating players before tournaments begin and due to that fact, there are a lot of people that use outright markets in Tennis.
The other simple way to bet on Tennis is backing a winner in a single match. This is a much shorter form of betting compared to outright markets due to the fact that you're backing a single individual in a single match and you will find out whether you win or lose within hours rather than 1 or 2 weeks that it may take for the outright bet to be decided. This is an appealing market to many wagers who like to place multiple bets during a tournament instead of making one bet for the whole tournament. The odds aren't quite as high in betting on single matches though compared to outrights, but there definitely are some value that you can in these matches as sometimes you may find some good odds on players who genuinely have a chance to win or even when a pre-match favorite falls behind during a match they may become an In Play underdog which could become valuable to back that player at a certain moment that they're behind. It's just about looking hard enough at the markets to find that value.
Alternative Tennis Betting Markets
If you have more experience in Tennis betting, then there are multiple other alternative betting markets that you can get into. These markets are not recommended to bet on when you are new to Tennis betting, but once you start to understand the basics then you can start to have a look at them and there are many good ways to make money from these markets.

Set betting market is one of the most famous alternative betting markets in Tennis by bettors. This betting market is used during individual games, however, you don't just bet on the player to win the match but instead, you predict what the score will be in sets by that certain player that you picked to win. So for example, if there's a best of 5 sets match going on and you think a certain player will beat their opponent 3-1 in Sets then you would place a bet on that player to win 3-1 and the only way you win money is if the score by the Sets is correct and the player that you back to win actually wins by that exact score. It's a lot tougher to win than simply backing a winner when betting on the Sets, however, you do get much higher odds which is why people like to take the risk and bet on these markets as you can win significantly more money.

Handicaps are another alternative Tennis market that you can bet on. In this market, you can bet on a created Handicap by the bookies for a certain player before a match. This can apply for both favorites and underdogs so for example if you back a Handicap that is -8.5 for a certain player, that player would have to beat their opponent by 9 or more total games altogether so for example if that player wins 6-3 6-3 6-3 (win by 9 games) or even like in 5 sets by a score such as 6-0 6-7 6-3 6-7 6-3 (win by 10 games), as someone who backed a -8.5 Handicap you would win.

However, if you back an underdog Handicap like +5.5 Games then that player can lose the game, however if they don't lose more than 5 games during that match you would be a winner so for example that player may lose 5-7 6-7 6-7 and you would still be the winner because that player only lost by 4 games despite him/her losing in straight sets.

Handicap market can also work with sets. For example, if you backed a -1.5 Sets Handicap then that player would have to win by 2 or more sets. If you backed a +1.5 Handicap then that player can't lose by multiple sets otherwise it'll be a loss.
Tennis Betting Strategies
When you bet on Tennis there are a couple of things that you need to consider if you want to be better at betting on this sport.
Surface
There are multiple surfaces on Tennis that get played on such as Grass, Clay and Hard Courts. Certain players tend to perform better on one surface compared to another and there is no better example than Rafael Nadal. Nadal has won 34 masters 1000 titles and 25 came on Clay, furthermore, more than half of his grand slams were won on Clay in Roland Garros. Nadal isn't the only one who tends to perform better on one surface than the other because mostly everyone tends to have a preferred surface and a surface they don't play well on. If you do enough research on players and how they perform on certain surfaces it would make betting on Tennis far easier due to that knowledge.
Momentum
Momentum is very important when you're looking to back a player in Tennis. Tennis season is very long and players tend to have their ups and downs throughout the year so when you catch someone that's on a red hot run of form it'll give you a good chance of winning when you back that player. When you catch a red hot player facing someone who isn't in form this is where you can find best value odds and it's something worth looking out for. If you do enough research on the sport, you can definitely find good value bets on in-form players.