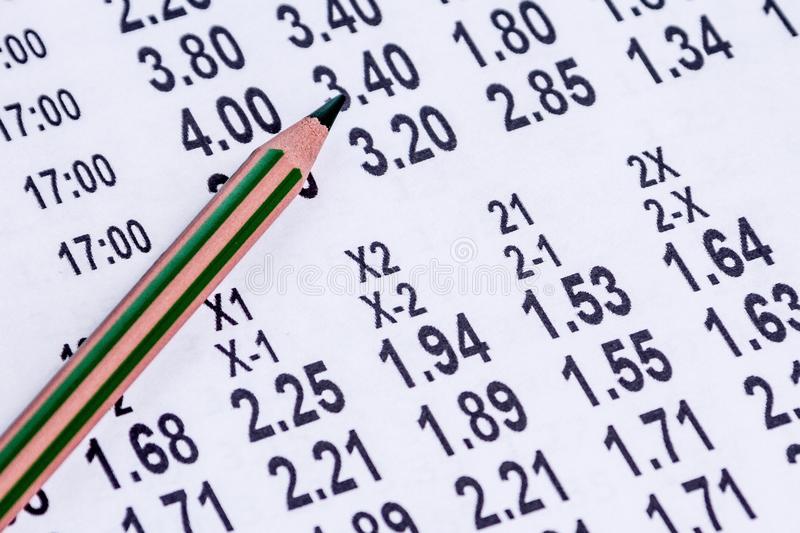 Sports betting seems to be more crucial than most people realize. The thrill that comes with victories and the despair that comes with defeat is like the actual game itself. The most important aspect of sports betting is understanding the odds. The accuracy of your odds is critical; if you don't know how to determine them yourself, you should learn. Because people lose money in the long run as a result of not having a grasp on odds.
How do bookmakers determine football odds? This is a common topic, and the solution is that it all comes down to personal preference. Odds compilers are employed by bookmakers to analyze statistics and calculate odds for a range of leagues, cup events, matches, and markets.
You must be familiar with the intricacies of football betting in order to win bets and gain profit. Also, you should be able to calculate betting odds and think like a bookmaker. Furthermore, to win, you must understand how bookies establish their point spreads. One of the most common methods used by bookies is to establish odds with a margin for themselves.
How Odds Are Laid Out
The bookmaker would endeavor to make the book by placing wagers on every possible outcome. With that, they'd be able to balance out all the bets that might cost them money and come out ahead. Indeed, prior to the game, bets were usually entered in an actual book that was stored on the premises.
Most football match betting odds have three potential scenarios: Home team victory, draw, and away team victory. If all three scenarios are considered to have an equal chance of occurring, the probability for each of them to occur is always 2/1. The problem with being a bettor is that bookmakers don't bet 100 percent since they have a percentage built-in for themselves. However, even if all three betting picks are wagered equally in this method, a profit is guaranteed.
Although betting odds nowadays are all about analyzing information with databases of numbers to assist and determine the market. So they'll look at football games to calculate the odds of each outcome, which helps the bookmakers determine the price.
On Determining How the Odds Are Calculated
Bookmakers usually make contracts for gathering odds to specialist firms that collect odds for football betting markets. This implies that some betting companies give odds that are identical to those offered by rival sportsbooks. However, the majority of odds compilation is outsourced for in-play or pregame markets. So it's critical to do your homework and look for the value as a gambler. These steps compensate for the precision and accuracy of the odds calculated.
Data Analyzation
Before precise calculations can be done, this vital step must be completed. Bookies occasionally engage experts in this field to help them decipher the jargon and make an informed decision. Then they employ the most excellent tools and software available to ensure that they achieve near-perfect outcomes and an objective statistical appraisal of each game and its prospects. Will something likely happen during the match? This is why these individuals respond every day by offering odds on large numbers of football games.
Money Projections
Following the calculation of each outcome's possibilities, the money projections must be factored into the equation. Bookmakers utilize sophisticated algorithms to determine how much money should be invested in the football market.
Bookmakers are fastidious about their profits, and they take procedures like these to assist them in calculating the income stream that would be placed in the football market. Moreover, money projections assist bookmakers in keeping track of individual balances for each outcome and wager, eliminating unexpected losses and sloppy mistakes.
The Margin
Bookmakers must post the odds after calculating the odds and the amount of money they seek to benefit from the football match. Unfortunately, odds can't leave the publication without first being adjusted. Then, they do the math and come up with a profit percentage that is good for both them and their customers. However, customers are sometimes not given fair odds by bookmakers.
Bookmakers use the margin to generate odds that are substantially lower than they should be. The finest online bookmakers, on the other hand, the finest online bookmakers have a three to five percent advantage. Also, online transactions have better margin offerings than physical businesses.
Final Words
Expect bookmakers' odds to become more uniform as the number of online bookmakers in the market grows. As a result, prices will become increasingly comparable across numerous sportsbooks and, in some cases, will be duplicated. Because when it comes to computing odds, bookmakers usually follow the market.
That is why when you bet, having a good understanding of the procedures used to create these odds will offer you an advantage. So, as a sports bettor, particularly in football betting, how can you leverage the power and increase your profits? First, sign up with many bookmakers and look for bargains on two of your favorites.