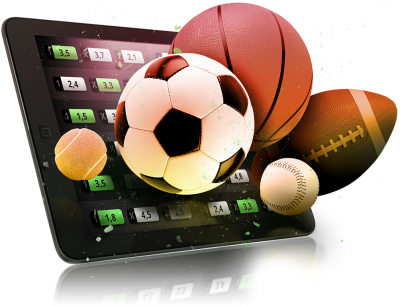 About Leila Malone
Hello, my name is Leila Malone. I'm 35 years old. I have a personal deep interest in sports betting and sports in general. Making money on the outcomes of various sports tournaments as well as other events is my greatest passion. I've been making bets in a variety of sports for a decade, so I have gained decent experience in this field. I'm a journalist by profession, so it should help me to compose a good and highly-informative guide on sports betting.
My favorite sport is football, so in this particular review, we are going to learn how to bet effectively with Pari Match in this one of the most exciting sports. This sports betting project definitely leads in the number of bets per day. It's very convenient to use and it always provides up-to-date information.
How to bet on football effectively?
Do you really think that you can regularly win in football betting knowing some unique secret? You should not be guided by illusions and believe in the typical deception or misconceptions that insist that you can almost correctly make forecasts for all football matches. This is not true. The most important thing for a successful game with any bookmaker is to have deep knowledge of a certain sports discipline, use a wise strategy, and also have enough funds. It should be understood that it is better to win the right amount at one time than to make several bets with low coefficients, which are also risky. Therefore, we are deeply convinced that it's better to put $1,000 on an ordinary stake with a coefficient of 1.6 than to put fifteen times at $200 on a game with a coefficient of 1.2.
Football betting nuances that shouldn't be neglected:
• Do not place bets online on teams you support because you always put them one step higher, regardless of your opponent's strength, and anyway you expect victory or, in the worst case, a decent result. Such actions are 100% unacceptable, especially when it comes to large amounts.
• Do not make rash and hasty decisions, seeing a large coefficient on the team, which in principle is obliged to win in the upcoming game. Instead, you need to study the situation (the internal state of the team's players, the number of disqualified and injured sportsmen, the latest club's results, etc).
• Do not trust forecasts obtained from unreliable sources. After all, in the network, you can often meet scammers who are ready to sell a forecast, even for minimal money, for a contract match, but it's a trap. Basically, all such sites do not last long and their reputation is not always high. As a rule, such people will be of interest to you until the first deception.
• Never change your decision because it becomes very disappointing when you find out that the event that you decided to ignore has passed, and yours is not. If you have any doubts, you'd better refrain from raising any doubts.
• You should never win back. If your bet fails, do not try to recoup, since such bets are made on emotions. So, in this case, you are bound to lose.
Analysis of the upcoming game
The most important thing in online football betting is to correctly analyze the upcoming game. However, it's not as simple as it seems at first glance. Well, even the absence of one player of the main team who was not on the list of disqualified or injured, but for some other reason failed to be included in the list of players for this particular game can change the outcome, and not in your favor, What's more, even the referee may somehow influence the outcome of the match. Such statistics can be found everywhere except for the game of the national team. If before the game there are doubts about the choice of the team, you'd better wait for the start of the match, where everything will fall into place because by watching the game you can understand a lot. Moreover, in many cases, bookmakers are not always able to correctly predict the outcome of the match. There were times when a team with a coefficient of 1.01 lost.
Odds and bookmaker reputation
When making online bets on football, do not forget that bookmakers offer almost the same odds, but sometimes they differ significantly. For instance, the difference in odds of 0.1, at a bet of $1,000 can turn into $100. However, here you can expect a trap because you must be 100% confident in the reputation of the bookmaker.
You should start with 1X and X2
When choosing a match for which you are going to make a football bet you need to utilize the method of exclusion. So, you need to gradually exclude teams with indicators of the result-coefficient. Often, you can find a high coefficient on the leaders of past years who suddenly find themselves in the middle or at the bottom of the tournament table in the line but you need to be sure that the event will definitely justify itself. You'd better rely on an outcome of 1X or X2. For example, a lot of information can be found about the leading European championships. As a matter of fact, a great number of betters earn money on these games, but you can still make online bets on lesser-known teams. For example, you can stick with the Swedish or Belarus championships, although high awareness is also required here.
The main criteria to consider when choosing a football match and preparing the right bet
Before you make your first bet with Pari Match, you need to consider the following:
• The place taken by teams following the results of the last season and in previous years;
• The transfers carried out in the offseason;
• The presence of injured and disqualified players;
• The team's performance in the current season;
• The team's performance in several official games of the current championship (it is advisable not to take into account friendlies);
• Newspaper news and expert reviews of teams;
• Quotes of bookmakers for the upcoming match;
• The number and difference of goals and goals conceded;
• A detailed study of the standings;
• How long the head coach has been leading the squad.
You should not make online bets on which team will start from the center of the field, what is going to be the first: a goal or yellow card, how many teams will make replacements and so on. Such bets are not amenable to any calculation and are mainly made for luck. So, you can hardly earn this way.
Moreover, do not try to win a million from the express with a coefficient of 100. You'd better make a big bet on one more suitable event such as the Euro 2020 for which you have prepared and can be watched on TV or in the broadcast of the Pari Match office. You'd better count on a small, but some stable income. In addition, you will get the opportunity to make live bets that will drastically increase the chances of your win.