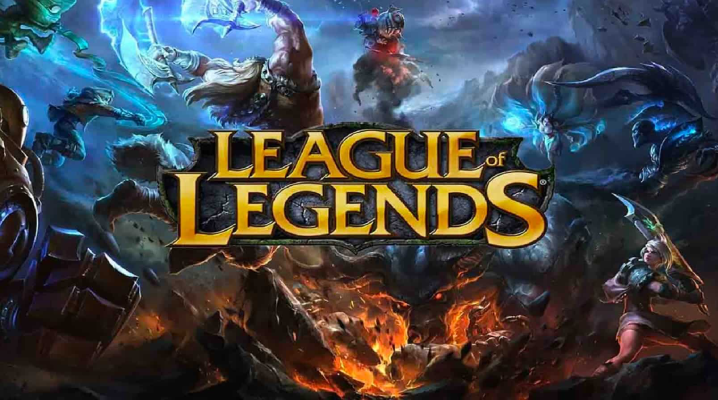 League of Legends (LoL) is a multiplayer online battle arena video game developed and published by Riot Games. In League of Legends, every player controls a "champion" with unique abilities and battle against a team of other player AI controlled champions. The goal is usually to destroy the opposing team's "Nexus", although other distinct game modes exist as well with varying objectives, rules, and maps.
HOW TO PLAY LEAGUE OF LEGENDS
League of Legends is a team-based strategy game where two teams of five champions are competing to destroy the other's base. Choose from over 148 champions to secure kills, and take down towers as you battle your way to victory. Champions get stronger by earning experience to level up and gold to buy more powerful items as the game progresses.
CHAMPIONS AND CLASS TYPES IN LEAGUE OF LEGENDS
There are currently 148 champions in League of Legends as of January 2020. League divides its champion type:
Assassins
These characters can inflict high levels of damage but are weak defensively.
Tanks
Tanks are strong defensively but don't deal much damage.
Fighters
Fighters are deal moderate damage and are average defensively.
Marksmen
These characters are ideal for destroying turrets and buildings as they can inflict sustained long-term damage.
Mages
Mages can deal powerful magic damage but are weak defensively, and have low mobility.
Support
These characters exist to protect and support the other characters on their team.
MAJOR LEAGUE OF LEGENDS EVENTS IN 2020
League of Legends is one of the largest eSports, with various annual tournaments taking place worldwide. The League of Legends World Championship is the annual professional League of Legends world championship tournament hosted by Riot Games and is the culmination of each season. LCS Summer in Los Angeles, Mid-Season Invitational, LEC Spring in Berlin, LCS Spring in Los Angeles, LCK Spring in Seoul, LPL Spring in Shanghai & Hangzhou. Last year's world championship tournament had a prize pool of $2.2 million.
BETTING ON LEAGUE OF LEGENDS ESPORTS ONLINE
League of Legends is one of the most popular esports game for betting on. The game is huge on the esports scene, with millions of fans regularly watching the professional contests and many betting opportunities.
LOL BETTING MARKETS
Here's a list of betting markets you will encounter:
LoL tournament winner betting
There are many LoL tournaments happening across the globe and the best LoL betting sites will give you the option to bet on the winners of these tournaments. As it happens on football betting, the sooner you make a bet the better odds you will find.
LoL match winner betting
This is the most favorite bet of them all. Two teams against each other, you predict the winner and if are correct, you get the cash.
LoL correct score betting
Risks are much higher and odds too. Predicting the correct on regular season is different than playoffs but you can bet on the exact outcome of any given series.
LoL handicap betting
On a League of Legends handicap betting the team you're choosing has a number of wins added (or subtracted) to its scoreline.
LoL maps total over/under betting
There are some matches that it is really hard to predict a winner. If lineups are evenly matched then over/under bets are the perfect betting solution.
Other League of Legends bets
There are limitless betting opportunities on a LoL match to bet on: first team to destroy a turret, to slay Baron Nashor, to kill a Dragon etc.
LoL live betting
Finally, you can enhance your gambling experience with live betting. If you have good knowledge of the opponents you know that a certain team might be a slow starter so betting opportunities can occur.
BEST LEAGUE OF LEGENDS BETTING SITES
Here are some important criteria that a betting site should have before you choose it for betting on League of Legends:
- Perfect Reputation
- Competitive Odds for League of Legends
- Excellent Customer support
- Good Bonuses and promotions
- Variety of League of Legends betting markets