What is special about baseball players income
If you check any statistics of baseball players salary, you may probably be surprised by the numbers you see in their contracts. However, the most famous baseball stars are not as wealthy as their colleagues from the National Football League or Basketball Association. Why is that? The answer is that the sums approved in the baseball contracts correlate with the length of these agreements validity period.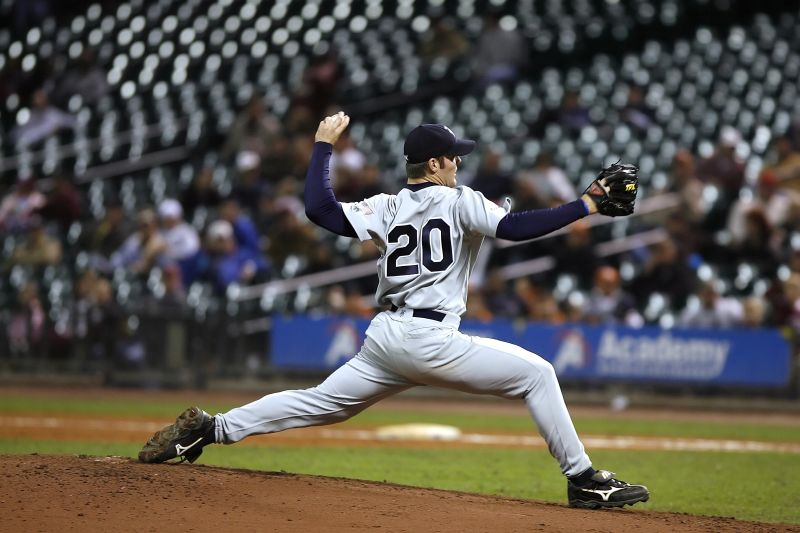 Yes, the main advantage of being a professional baseball player is having a guaranteed payoff. It does not matter how many times you appear on a field during the season, what performance you show during the match and what your health and ability to play is — you receive the amount that was signed with the team. This is why the most expensive contracts are signed in baseball organizations and baseball players beat the records of the salaries paid. So, who is the most valued among them?
Michael 'The Millville Meteor' Trout
Team: Los Angeles Angels
Position: Central fielder
Trout is one of the most discussed and popular baseball stars today so it is hardly surprising that he is paid on the decent level. Having played from year 2011, he has already achieved multiple awards and brought s row of brilliant wins to his team. He was three times awarded the American League Most Valuable Player in 2014, 2016 and 2018 which raised him to the top of his career very quickly and opened new opportunities, including financial ones.
Sports news papers and TV channels are always willing to discuss him and speak of his talent. If you google Michael's name, you will find at least a dozen links where he is referred to as a phenomenon in the world of baseball. Some experts doubt this flawless performance will last long and this even creates a kind of excitement on sports books online — but does such opinion really matter when you have the richest contract of all time in the history of sports? In 2019, Los Angeles Angels assigned Michael for 12 years by offering him $426 000 000 for the whole period. This means that the average income will be more than $35 000 000 per season for Trout.
Donald Zackary "Zack" Greinke
Team: Arizona Diamondbacks
Position: Pitcher
In the year 2016, Zack Greinke was named the highest paid team player of the world. Even though this record has been beaten since that time, he is still one of the richest ball players the history knows: this is proved by his contract, he signed in 2015 for 6 years and the money payoff according to this agreement is $206 000 000.
Not all of Greinke's fans and supporters know that such credit is not something that came easily to him. It is hard to imagine, but it is true that for many he was struggling to take his place under the spotlight as his health issues, including social phobia he has been suffering from since childhood, were preventing him from becoming a top player and once almost made him leave the field forever. However, he seems to cope with the obstacles now and still holds the position of one of the most valued and paid baseball players.
Jon Lester
Team: Chicago Cubs
Position: Pitcher
This is another example of the fight against life difficulties and reaching the top position in spite of severities. Who would think that only two years after Jon Lester, young and prospective pitcher from Tacoma, Washington was diagnosed with lymphoma, a form of lymphatic system cancer, he would make a comeback and win a series of games for his former team Boston Red Sox.
The contact that made him appear on this list was signed in 2015 with the Chicago Cubs. The contract was for $150 000 000 for the 6 years period; however, this is not of course the whole income Jon gets from his career. His commercial contracts and his personal wine brand brings him approximately $30 000 000 per year.
Clayton Kershaw
Team: Los Angeles Dodgers
Position: Starting pitcher
Kershaw did not become a top baseball star just yesterday, even though the main baseball news event of 29 October 2020 became the win in the World Series Championship of the Los Angeles Dodgers. This is their first win in this championship for the last 22 years and the main credit for this special event belongs to Clayton Kershaw, who managed to strike out six of the match.
However, Kershaw was not underestimated before and has usually appeared in the headlines like one of the best pitchers in the history of baseball. He was awarded multiple nominations throughout his career and the main prize became one of the richest contracts, signed for 6 year with the $250 000 000 payoff.
Jake Arrieta
Team: Philadelphia Phillies
Position: Pitcher
Arrieta's signing may seem not so impressive: $75 000 000 for three years. However, this still brings a significant amount of $25 000 000 annually, so he can of course be considered one of the most paid baseball players.
Some people do not appreciate this step of the Phillies and regard this as a mistake that may lead to the complete loss of points for the team in all championships. It is supposed that Arrieta can not play as smoothly as he did before 2017 due to the serious leg injury; however, the contract is still valid and makes Jake Arrieta one of the most valued players in the League.
Quick final facts
Among the richest world contracts in the world of sports, half or more agreements are signed with baseball players. The tradition of signing long-time contracts to attract decent players is mutually advantageous for both players and organisations. The income leagues receive from the baseball games is incredible — and signing players is not an issue for them in regards to the future profit. This is why we can see baseball stars mentioned in Forbes and curious sports statistics regularly.