Despite the pandemic, the pristine Pegasus World Cup Championship comes back again for another year of high-stakes, high-rewards bets and heated horse races for 2021. The famous race will feature top thoroughbreds and outstanding betting opportunities for fans and punters alike.
The Pegasus Horse Racing event will showcase the top North American breeds as they compete for glory, money, and a chance to enter the $20 Million Saudi Cup 2021. So, as a bettor and risk-taker, you need to know about the top contenders in the upcoming race.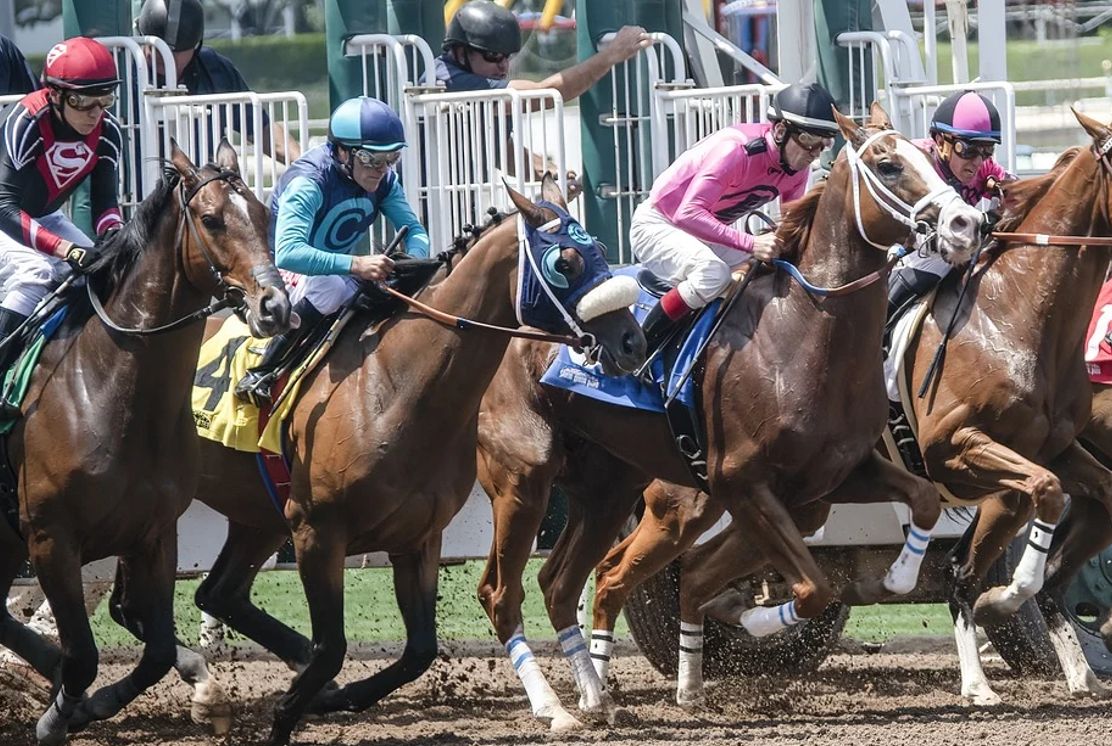 Top Contenders of the 2021 Pegasus World Cup
When betting, predictions are still worth considering, paired with the right research, to create your next play. As a punter, one must know about the best expert picks and predictions to increase chances of winning.
With the anticipated event fast approaching, here are the top contenders for the 2021 Pegasus World Cup:
1. Tiz the Law
Tiz the Law is a familiar name amongst bettors and riders. Seeing him join this competition is not a surprise as he gave spectators and contenders alike a destructive performance in the Travers Stakes at Saratoga. His victory lined up with consistent wins from Holy Bull stakes, Florida Derby, and the recent Belmont Stakes last June.
However, Tiz the Law fell short as a runner-up in the Kentucky Derby against Authentic. Meanwhile, in the Breeders' Cup Classic, he placed sixth. Fortunately, both losses are forgivable and perceived as slightly overlooked performance.
Tiz the Law may have felt uncomfortable due to recent events, but he will make a comeback. And this time, we can expect he'll be a massive obstacle against other contenders.
2. Code of Honor
Code of Honor is included in this list because why not? His win streak is unforgettable, and it would be a waste not to include him as one of the top picks in the upcoming racing event.
Code of Honor had a dominating streak in the Travers Stakes, Jockey Club Gold Cup, and Dwyer Stakes. He remains unfazed despite his low-performing 7th place finish way back in the Breeder's Cup, as well as other setbacks from the previous bouts. But Code of Honor is still stealing the spotlight and is improving in his plays. His strategy depends on his trip and pacing for the closing kick, as shown in his three-year-old seasonal records.
Code of Honor is no beginner in the big fields. Against all odds and seasoned competitors, he scales the ranks as one of the favored picks for this season.
3. Charlatan
Charlatan may be considered an underdog in comparison to Code of Honor and Tiz the Law. However, it is a rookie mistake when you underestimate this racer.
The 3-year old colt owns an impressive record and knows how to cross the line first in a significant race. Setting the stone in Division I of the Arkansas Derby, Charlatan won by six lengths, along with his fast fractions. An impressive feat to perform for such a breed.
People might opt out of this racer, but if all goes well during the Pegasus World Cup, Charlatan might surprise you with his raw talent and sheer willpower to own the game, even without extra help.
4. True Timber
Recently, Jack Sisterson, a known name in the US training rankings, has been making announcements and plans to participate in the Pegasus World Cup, featuring his Cigar Mile Winner, True Timber.
True Timber impressed his handlers and team supporters through an impressive 5 ½- length victory at the G1 Handicap. According to Sisterson, True Timber is set to change his Florida training regime, focusing more on endurance and consistent mile-long runs than the usual sprinting exercises.
While there's nothing much that we can gather for True Timber, his track record and recent wins prove that he is more than capable of joining the big leagues. Still, no one knows what will happen with True Timber on the line, but it would be a mistake for competitors to overlook his tenacity on the field.
Implementing Health and Safety
Due to the nature of the sport and the ongoing crisis, the Pegasus Cup might not be the same as before.
It is essential to note that strict social distancing protocols will be implemented, with guidelines that both spectators and participants need to follow. Should you choose to watch the action live, you need to know that the seating options can be limited, and prices might increase due to fewer seats available.
So, the next time you're planning to attend any of the races, think twice first. Or better yet, stick to online betting sites and play at the comfort of your own home.
Takeaway
Despite strict protocols and mandatory social distancing implementations, the upcoming 2021 Pegasus Horse Race would still deliver maximum enjoyment and high-octane action for its live viewers to stay-at-home bettors. As for the participants, since predictions aren't 100% accurate, and because of the recent turn of events, expect the unexpected from all sides of the competition.