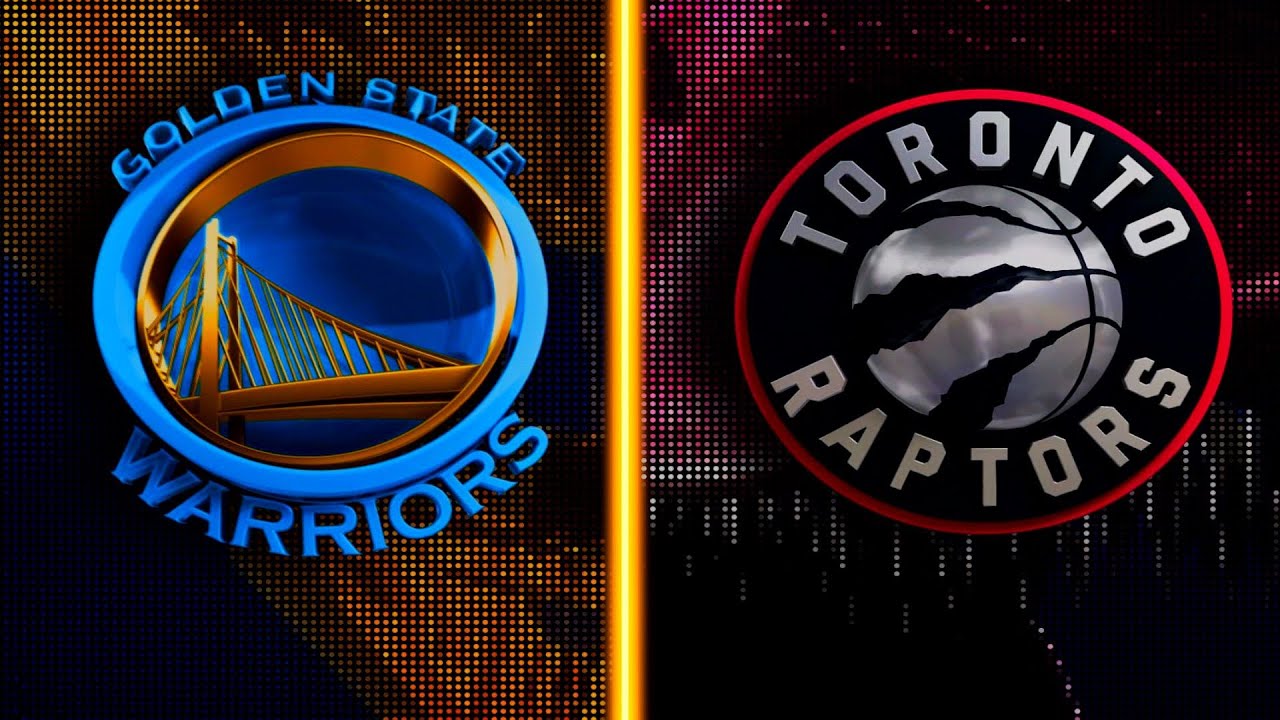 This Wednesday night we have the second match up of the season between two top teams from the West and the East! With Toronto winning the first match up 131-128, the Warriors will look to even the season series and by getting Steph and Draymond back, playing at home it looks like they may be able to do so! KD and Kawhi put on an incredible show in the first meeting as KD dropped 51 and Kawhi put up 37 in a classic encounter. Warriors have returned to playing great basketball winning games again as Steph Curry has played out of his mind since his return, meanwhile Toronto have been a little up and down to start December but are coming off an impressive 123-99 win over the Clippers last night despite Kawhi not playing. This is a second of a B2B for Toronto so the Warriors definitely have an advantage there.
Golden State Warriors
After having struggled for a few weeks with injuries, Golden State have finally gotten healthy again and found their stride in the past week with Curry and Draymond now back and the team winning 4 straight games and moving up to 1st seed in the West with an 19-9 record. Warriors have been quite unstoppable at the Oracle yet again this season and have dominated Toronto here in recent years. We can expect quite a motivated Warriors team tonight as their opposition is their potential opponents in the NBA Finals later in June and after losing to them in the 1st meeting this season, we can assure the Warriors will turn up hungry for a win tonight. Looking at injuries, the Warriors are still without Cousins and Damian Jones and Iguodala has been announced to be out. Apart from that everybody is healthy for the champions and should play tonight.
Predicted Starting Lineup – S.Curry, K.Thompson, K.Durant, D.Green, K.Looney
Injuries – D.Cousins, D.Jones, A.Iguodala – OUT
Toronto Raptors
Toronto are still in hold of the best record in the NBA at 22-7, however they've started December playing quite up and down basketball as they're 3-3 this month. Toronto though did play an amazing game last night where they smoked one of the best teams in the West in LA Clippers on the road 123-99 in a game where Kyle Lowry regained his rhythm with 21 pts and star man Kawhi Leonard didn't even play so that win really just showed that everything is fine with Toronto. The worry for Toronto coming into tonight is that Kawhi Leonard may in fact miss this game as well with a hip injury and given how cautious Toronto have been with him it wouldn't be a surprise if he sat out again. Toronto's role players might have to put in another big performance if they want to win. Toronto have done quite well without Kawhi this season, but let's be honest they'd like their star man back for this match up against the healthy Warriors team. Toronto are quite healthy elsewhere as Norman Powell is the only absentee.
Predicted Starting Lineup – K.Lowry, F.VanVleet, D.Green, P.Siakam, S.Ibaka (Kawhi would start over VanVleet if he plays)
Injuries – N.Powell – OUT, K.Leonard – Questionable
Key Facts
Golden State have the 2nd tied best record at home at 12-2.
Warriors have scored at least 115 pts in 10 of their 14 home games.
In their 4 game win streak, the Warriors are averaging 119.5 ppg and are beating teams by an average of 14.8 pts.
In their 4 game win streak, the Warriors are 2nd in OFF RTG and 5th in DEF RTG. Dominating at both ends.
Steph Curry is averaging 31.4 ppg since his return and had dropped 30+ pts in 3 of 5 games.
Despite missing 12 games this season, Steph Curry is incredibly 2nd in 3 pointers made this season at 91. He averages 5.3 threes made per game.
Golden State have the number 1 OFF RTG in the NBA (114.4) this season even with the period where Curry missed time.
Raptors have the best road record in the NBA at 11-3.
Toronto Raptors are 6-0 on the road against the Western Conference teams this season.
Raptors are 6-1 in games Kawhi didn't play this season.
Raptors have hit a 120+ pt mark in 5 of their past 7 road games.
Raptors are 3rd in OFF RTG (113.2) and 7th in DEF RTG (105.7) this season. However they've only been 18th in OFF RTG this month but have kept a good DEF RTG at 5th in December.
Both teams are around the middle in pace. GS 13th, Toronto 17th.
Both teams are top 4 in PPG. Warriors average 116.4, Toronto average 115.7 pts per game this season.
Warriors have beaten Toronto 13 straight times at the Oracle this season. Last loss coming in 2004.
Steph Curry averages 31.7 ppg in his last 4 games against Toronto at Oracle.
Kyle Lowry averages 22.2 ppg in his last 4 visits to Oracle against Golden State.
Betting Tips and Predictions
The Warriors are the team to go with tonight for sure. This reminds us of the time they played the Bucks and we backed them. Warriors at Oracle with a healthy squad are pretty much unbeatable. We also have to consider the fact that the Raptors are on a 2nd of a back to back and have expanded a lot of energy last night with that performance they put in LA. Warriors -6.5 handicap at 1.87 is the pick to make, you could wait live for that handicap to drop but you'd need a quick start for Toronto in that case regardless we do believe the Warriors will grab a double digit win. Over 226 pts is our other pick. These two teams are absolutely elite at scoring, Warriors tend to go off at Oracle especially, Raptors are also very good offensively and may not have Kawhi which could even be a good thing as they'll play a faster pace and would be without their best defender. The first game was high scoring and Steph didn't even play. The Final pick is Curry over 26.5 pts. Curry is playing out of his mind right now with incredible efficiency while shooting a lot of shots. The total is 3 pts below his average and if he gets a few shots to go you can bank on him going off against a team he normally does in front of that home crowd. Curry to drop 30-35 here. Our prediction is a 125-113 Warriors win.
Match Odds (Unibet)
Golden State Warriors Win – 1.34
Toronto Raptors Win – 3.40

Match Start – 13th December 2018 – 3:30am UK Time