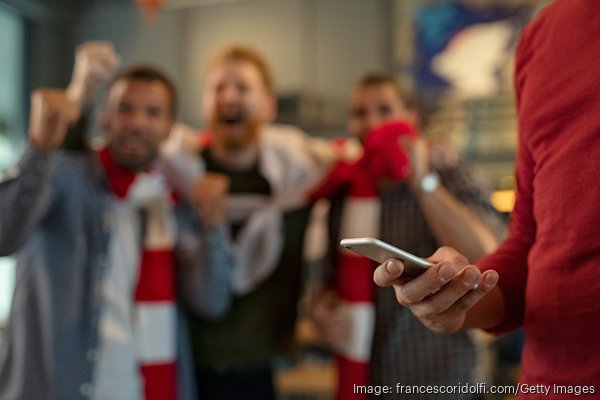 Now, it is still uncertain when sports betting started. But one thing's for sure; sports betting goes through a very long history. Besides, its long existence has played a significant role in many people's lives as their favorite pastime. Not only as a pastime, but the sports betting industry also dramatically contributes to countries by helping them increase tax earnings. However, things inevitably spiral out of control and sports betting leads to crime and addiction. Hence, the industry was challenged by government regulations that limit sports betting activities.
But still, the sports industry continues to thrive, and to this day, it has become even more successful with the growing number of sports betting fans and odds to bet on. As of 2020, the U.S. sports betting market has generated $1 billion in revenue based on a Forbes report. Moreover, sports betting is now more convenient and accessible than before, thanks to technological developments that are constantly updating every year. Looking back, the industry may experience many changes, but the thrill and excitement of sports betting are still the same. So this time, let's take a glimpse at some significant events of sports betting through the years.
It All Started With Horses
Before sports betting, people used to bet on games that had been around for many years. But in the early 18th century, horse racing began having more than two horses competing at the same time, which people enjoyed betting on until it became popular. In the late 19th century, many countries began establishing laws to support the sport. Hence, people have enjoyed sports betting until now, thanks to horse racing.
However, horse race betting was severely affected during World War II and suffered a drastic drop after the war due to the rising popularity of casinos and lotteries. But still, horse race betting is still thriving and continues to gain income. Today, it became even more successful with so much money on the line today.
First Bookies
During the 16th and 17th centuries, horse race betting developed by bookmakers became popular in the United Kingdom. However, it is only exclusive to the aristocracies and gentries. In reality, the results of these private races or "matches" were only enjoyed by the horse owners. Later on, people realized that their bets could be more prominent if more people placed wagers on the horse race.
Hence, to attract more bettors to the sport, owners organize the races near the Inns and Pubs because they can be suitable promoters of the sport, especially since many people come to their place. From then on, they became the first bookmakers that arranged the first steeple chases. In 1826, racecourses were launched, which are still known up to this day. People realized that gambling and drinking are never the perfect combinations. Hence, gambling in pubs was banned by the government. To continue the betting operations, betting shops were opened by bookmakers who served as arbitrators in betting.
When Other Sports Rises
In 1923, John Moores founded Littlewoods in Liverpool, England, which offers football bets. One of the popular bets was known as the "Treble Chance." In Treble Chance, bettors can choose to bet on 10, 11, or 12 football matches for the coming weekend. However, this kind of betting type has a loophole that can be hardly resolved because there may be some instances that a game will not take place due to fortuitous events such as rain or hurricane.
Hence, experts changed the model of the match and gave a forecast. This time, they come up with the 1X2 formulas, which means bettors will predict if the home team will win (1), lose (X), or draw (X) in a set of 12 to 15 matches. This kind of betting resembles Pari-mutuel gambling, which means "mutual stake," where all bets are combined into a single pool.
Emerging of Online Betting
Technology indeed makes life better and more convenient, including betting. Traditionally, bettors had to travel to betting establishments to place a bet and get payouts. Hence, many people can't afford the time and effort to be spent just to place a bet, which might discourage them from continuing sports betting. Fortunately, there is a modern solution that makes sports betting accessible to many.
After online casinos, online sports betting emerged soon. It all started with Everygame in 1996, and many online sports betting sites came afterward. Online sports betting has become very popular worldwide as many people can now conveniently access it. Today, the online sports betting market was very competitive. As a result, more betting companies enter the market, and the number of bettors and range of wagers is increasing. In other words, the online sports betting industry became successful as the years passed by.