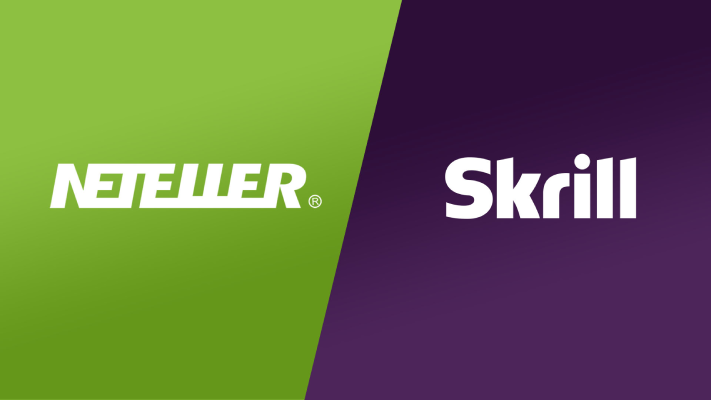 Ewallets, often known as digital wallets, are software-based tools that save users' payment information and allow them to make quick and secure online purchases. EWallets are usually used in money transfers, ATM withdrawals, and in-store buys today, although they are most typically utilized in online shopping.
EWallets can also be linked to client accounts at betting sites so that when they wish to bet, they can because in the sports betting market, eWallets are becoming more readily available. Sports bettors use eWallets as one of the most common payment methods for deposits and payouts. Despite all of the eWallets for betting sites, you're not the only one if you've never heard of the term.
How EWallets Make Sports Betting Easier
Digital money transactions over the internet may seem to be a new technology to us, but they've been around for many years. We didn't observe a surge in customer hunger for eWallets until mobile apps, and big companies like Google and Apple stepped in.
EWallets are, for the most part, accepted worldwide. Given that they engage in international purchases, this shouldn't come as a shock. They handle everything from currency exchange to international support, and they've made conducting overseas transactions a snap.
Most gambling sites and bookies accept these kinds of deposits, and many of them let you withdraw winnings to your eWallet account. These transactions are also possible to carry out on mobile devices. Users can create an account and fund it in many ways.
Although many eWallets can be filled via prepaid cards, cryptocurrencies, or sending money from another eWallet, the most typical methods of financing an eWallet account are by using an electronic transfer or credit and debit cards. Even though there are many different eWallets in the market right now, here are the best and most popular eWallets for sports betting.
Skrill
Skrill is a trustworthy and commonly used digital wallet that accepts more than 30 currencies, including US dollars and Euros. Skrill, like other eWallets, has nominal deposit fees. However, unlike some others on this list, Skrill can be used for both betting deposits and withdrawals. That's why most big bookies accept them since they have established an outstanding reputation as a trustworthy and dependable payment platform.
Neteller
Neteller is also widely available in many countries. In nations like Australia, where some banks prohibit transactions to betting organizations, Neteller is popular among bettors there. Since Neteller operates as a mediator, your respective bank would accept withdrawals to Neteller even if your money is being used for betting.
Due to Neteller top-ups on sports betting sites incurring modest costs, gamblers prefer to use Neteller for larger purchases. Furthermore, Neteller is a worldwide eWallet pioneer that can be used with a wide range of businesses like Spotify and Google. Bitcoin and other cryptocurrencies are also accepted by Neteller.
Apple Pay
Apple Pay is one of the earliest eWallet programs in the industry, and it is available to many iOS users worldwide. Because the software is incorporated into newer iPhones, it is one of the easiest eWallets for many gamblers to use and access.
Apple's eWallet is extensively utilized on the high street as well as in online transactions. You won't be finding a more safe and reputable brand with fingerprint password protection like Apple Pay. Lastly, Apple Pay also accepts a wide range of currencies and card types, and it is notably widespread with the iOS mobile betting apps in most countries.
PayPal
PayPal, the most frequently used eWallet on the market and accepted by the majority of the bookies, was an early adopter in this field, having launched in 1998. They have ruled the online money transfer for the previous two decades, accounting for nearly 72 percent of all eWallet transactions.
Paypal is utilized with everything from shopping online to movie subscriptions and food orders and being the world's largest payment source for betting sites. Paypal is the world's largest eWallet, as well as the most trustworthy, safe, and technologically sophisticated.
Ecopayz
Ecopayz is accepted in most of the countries in the world right now. That's why Ecopayz is an ideal finance service provider for international betting companies that operate across many countries because they can utilize the same software to enable bettors to make immediate deposits and withdrawals in all of their markets.
Although Ecopayz is less well-known than its widely known competitors, it is gaining traction and is currently accepted by several well-known bookies. Despite this, many online bookmakers refuse to accept Ecopayz withdrawals, which may be a problem for some bettors. Bettors will, however, be relieved to learn that all Ecopayz accounts are protected by SSL bit data encryption software.
Takeaway
Bettors seek these few points when it comes to making online payments from online betting sites: fast, secure, minimal fees, and low minimums. EWallets, as opposed to earlier payment methods such as bank transfers, prepaid cards, or even bank checks, provide all of these benefits in bunches. They are now the preferred mode of money transactions for many bettors worldwide.