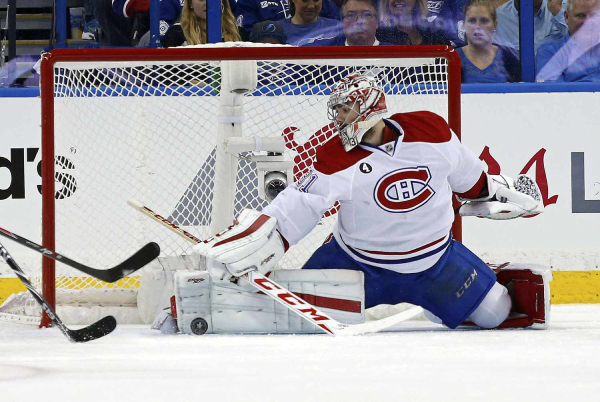 Hockey is a fantastic sport to bet on since it has exciting, fast-paced action. There are several games to wager on every night in the NHL because it has the most teams of any prominent North American sports league.
With the NHL season currently in progress, betting on hockey requires you to be familiar with a variety of online betting strategies. This could be a terrific approach to vary your betting selections if you have an extensive understanding of NHL hockey. But understanding the fundamentals of how to be a profitable bettor is frequent and perplexing, so in this article, here are some of the few hockey bettings' do's and don'ts.
DO: Make Yourself Aware Of Its Market
Before making any wagers on hockey, as with other sports betting, it is vital to perform some research and be aware of what's going on. These days, betting news updates — whether they involve an unforeseen injury, a lineup change, or the confirmation of the starting goalie.
This means it represents the ideal approach to identifying value because the market is becoming increasingly competitive. As such, there are a lot more ways to wager than just picking the winner, even if the majority of specific bets use the Moneyline.
Furthermore, this means that it's crucial to know what you're betting on because things may quickly turn dangerous if you start placing regular bets on favorites. As a result, the biggest edges are typically found there, and since the lines move quickly, staying up to date on the latest news is essential to success.
Do: Shop Around Odds
Since sportsbooks are companies like any other, they are more than willing to compete for your patronage. Ensure that you take advantage of the best deals and odds, whether they be a sign-up bonus, the best odds for a game, or an offer for a specific game.
Open accounts at various sportsbooks and look into the welcome bonuses for first-time wagers if you're really confident about something. Finding the experience that's right for you is simple, thanks to this.
For new players, choosing a location can be overwhelming due to the abundance of possibilities available. Just remember to seize the best opportunities and deals. With so many sportsbooks competing for your money, you might get your deposit doubled and get to place a wager without taking any risks.
Don't: Tilt While Betting
Everyone has a favorite team but betting on them simply because you like them is not necessarily a good idea. Place your wagers logically, not emotionally. Keep in mind that hockey is unpredictable and that you'll have both good and stormy nights.
For this reason, set aside some cash to act as your bankroll before making your betting campaign. Mismanaging it after a meltdown is the quickest path to losing that bankroll. Don't try to make up for losses by betting more than you usually would. If you experience a winning streak, keep your cool and resist getting greedy.
Don't: Always Bet On Favorites
With virtually daily games for six months, the NHL season is a lengthy and challenging journey. There is little value in betting on every game, and betting on every game is a steep slope. Additionally, the phrase "Home Ice Advantage" is frequently used in hockey. Many hockey fans believe that their team should always be in the lead in their home barn, but that isn't always the case.
In football or basketball, there is more incredible scoring, and a spread is required. However, hockey does not have this problem. Here, you often only wager on who will win, and as no two teams are created equal, the value of those victories differ. For this reason, you must always take the time to analyze what transpired following a game in which you lose a wager rather than assuming that you made a poor choice.
Final Say
Hockey is the focus of the winter season, and placing bets on the sport can significantly increase the excitement of the period. Hockey offers several chances to win, with more than a thousand regular season games available for betting. You could end yourself losing more and digging yourself into a deeper hole. Others may become overconfident after a win and increase their wagers as a result of your winning streak.
You are now ready to enter the fascinating world of NHL betting, checking up on these fundamentals of hockey betting. If you're seeking more helpful advice and strategies, checking out the NHL betting trends is an excellent approach to acquiring an edge that might help you outperform the bookmakers. Planning is essential in this situation, so it's important not to stray from it.
Keep in mind that this is not a sport for the weak-hearted. Therefore, exercise patience and choose your games wisely to reap long-term rewards.