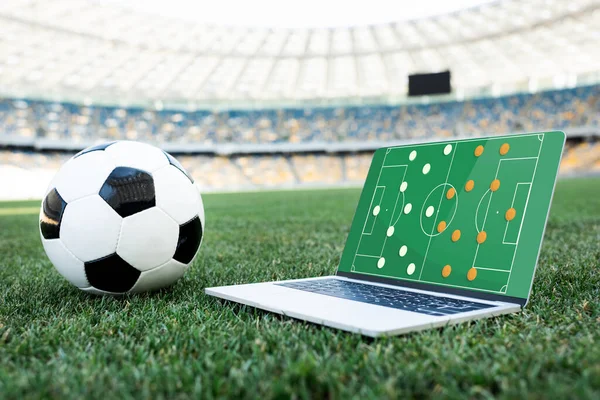 Prop Bets or Specials are essentially the most popular betting choices for football games when you place your bet online. Bookmakers have gradually introduced interesting bettors to a variety of football prop betting possibilities. Since these kinds of bets are typically random, you might conclude that all it takes to place successful prop bets is luck. You should be aware; nevertheless, you can raise your probability of making accurate forecasts.
What Is A Prop Bet?
Prop Bets are unique kinds of bets placed on unlikely events that have no bearing on the result of the game. Also, Prop Bets, which go beyond the standard football betting assumptions, are sure to offer intriguing theories and fascinating new ways to consider the most popular sport in the world.
Moreover, the primary factor in their popularity is their extreme simplicity. Another factor is the wide range of choices they provide. For a single game, it's not unusual to see lots of prop bet options available in a single match. That's why there are a lot of chances to locate profitable betting areas.
The one distinguishing feature of prop bets is that sometimes you can make accurate forecasts without conducting an analytical study. So the most popular football props at bookies and betting sites are described in detail below. Here are some of the most popular football prop bet markets divided into the following categories.
Player-Based Prop Bets
The most popular kinds of prop bets in online football betting are those on football players. The only part of the game that is covered by the bets is the players themselves. These unique wagers may center on a single player or a number of players, depending on your bookmaker. The chosen one only needs to score once to win. An illustration of a wager is a proposition bet, such as mentioned. You may place a bet, for instance, on which player would score the most goals during a game.
Goal-Based Prop Bets
As the name implies, you have to predict which team will score the opening goal. If you choose the right team, you will win your bet; otherwise, you'll lose it. That's all there's to it. There are several varieties of goals of prop bets. Also, you can be asked to pick the last team to score a goal, guess when the first goal will be scored, or place a football prop bet on the team that will score the goal after halftime.
You are free to select the prop bet markets you feel most comfortable with using alternatives like these. Although note that some bookmakers and betting websites also provide a prop for the last team to score. Similar principles apply here. However, the winning team is determined by who scores the last goal rather than who scores first.
In-Game Prop Bets
There are numerous additional props that are frequently used in individual football matches but don't fit into the previously mentioned two categories. Your interest may also be piqued by a variety of additional in-game prop bets. In addition to the ones already mentioned, you can make a range of other bets.
Most of these bets don't fit into any of the categories that have been mentioned above. The most well-known football props in this group are Winning Margin, Penalty to be given, and Over/Under team corners. You can see that these in-game prop bets do not have anything to do with player-based props or goals scored. Depending on the game, there may be more in-game special bets available.
Alternative Prop Bets
The events that take place throughout a specific football match are the basis for all the prop bets that we have discussed so far. Additionally, several football accessories are based on earlier occasions. That's why alternative prop bets are a favorite among bettors who wager for entertainment purposes.
They are not based on particular games but rather on events that occur across all the leagues' teams. Depending on the league dynamics, such a wager could be either long-term or short-term. Furthermore, compared to regular prop bets, alternative prop bets are frequently entertaining and thrilling to wager on.
Sorting Things Out
You have seen that there are many various possibilities available when betting on football prop bets. With numerous sportsbooks enabling bets on unusual events, propositions or unique bets have become popular among bettors. However, this does not mean that you should make dozens of these bets daily.
The most common football props, though frequently seen with professionals' slips, are less frequent among newbies. It almost seems as though prop bets scare off potential betting fans. However, there are a selected few, though, that you might handicap and draw conclusions about. So you should concentrate on these since you can use a suitable method while placing your bets.