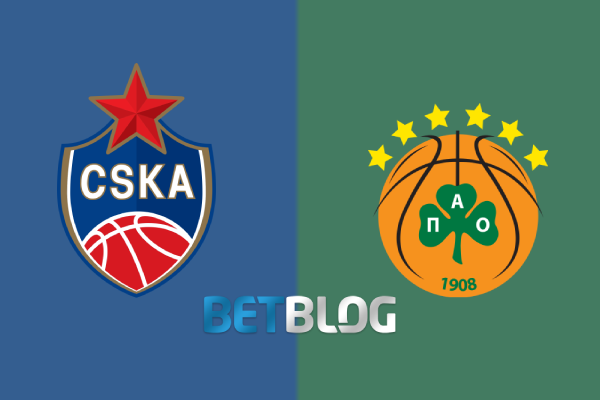 We have a huge Euroleague game as the 2nd seeded CSKA Moscow look to continue to make a push for the top seed as they host Panathinaikos who are chasing the Playoffs and could get tied for the 8th with a win.
Totals
CSKA Moscow have covered 58.3% of their total point overs at home in the Euroleague this season (7-5). The total for this game is 168 points. CSKA have had this total at home twice this season against Barcelona which resulted with an over in a 95-75 win and against Bayern Munich which ended with an Under as CSKA won 77-70.
Panathinaikos have the worst covered total point over percentage in the Euroleague on the road this season at 30.8% (4-1-8). The 168 total is going to be their highest all season on the road this season with the previous highest and closest being 164 points against Real Madrid which ended with an under in a 89-68 loss.
Handicaps
CSKA Moscow have the worst Euroleague percentage in covered Handicaps at home this season at 33.3% (4-1-7). They're tipped as 10.5 point favourites and they've had this exact -10.5 Handicap at home 2 times this season against Zalgiris which they failed to cover in a 99-97 win and against Armani Milano which they also failed to cover in a 101-95 win. CSKA are 0-1-5 at covering Handicaps as double digit favourites at home this season.
Panathinaikos themselves are also the worst team in covering Handicaps on the road this season at an even worse percentage at 15.4% (2-11). However Panathinaikos covered each of their last 2 road Handicaps after starting 0-11. Panathinaikos have had a +10.5 Handicap once this season which was their only double digit underdog Handicap this season and they failed to cover it against Real Madrid in a 89-68 loss.
Recent H2H in Moscow
CSKA Moscow have owned Panathinaikos at home winning 10 straight in Moscow against this opponent.
The previous meeting in Moscow was won by CSKA last season 81-63 and in that meeting CSKA covered a -8 Handicap while total 159 points ended with an under as the teams only totalled 144 points.
Injury Report
CSKA Moscow: Mikhail Kulagin is the only important absentee for the hosts.
Panathinaikos: Matt Lojeski and Nikkos Pappas are both out while Konstantinos Mitoglou is also likely out, but not officially out yet.
TIP OFF – 15th March 2019 – 5pm UK Time