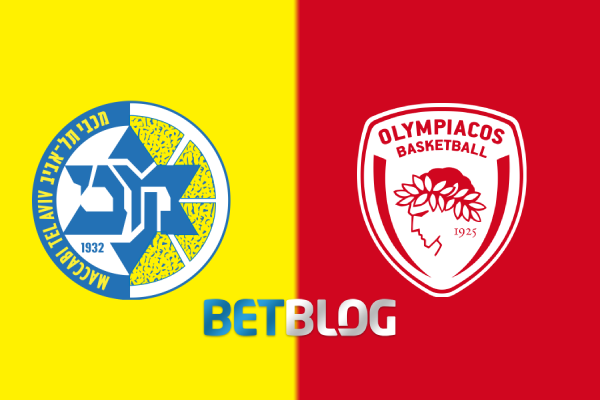 Maccabi Tel Aviv look to continue to make a playoff push in the Euroleague as they host Olympiakos in Tel Aviv.
Totals
Maccabi are just 11th tied best team in covering total point overs at home this season at 50% (5-5). Total for this game is 157.5 and Maccabi had that exact total against Barcelona which resulted in an over in a 99-83 win. Another couple of close totals to 157.5 that Maccabi had at home this season was 158 pts against Panathinaikos which also was an over in a 84-75 win and a 156.5 total against Khimki which was an under (79-63).
Olympiakos are also covering total point overs away from home this season at 50% which is 7th best in the Euroleague. Olympiakos have not had a 157.5 total but have had similar 158.5 total against Bayern which ended with an Under in a 62-72 Olympiakos win.





Handicaps
Maccabi are tied 5th best in Euroleague at covering Handicaps at home this season at 60% (6-4). Maccabi are 4 point favourites in this game and they've been that once against Milano which they didn't cover despite winning 94-92. They also had similar Handicaps against Bayern being 4.5 point favourites covering it with a 95-71 win and they were 3.5 point favourites against Barcelona also covering it with a 99-83 win.
Despite being 3rd best at covering Handicaps on the road, Olympiakos percentage isn't too high at 50% (5-5). Olympiakos have recently struggled to cover road Handicaps failing to cover 3 straight Handicaps away from home. Olympiakos have been 4 point underdogs twice on the road this season at Baskonia and Barcelona covering both of them with 80-85 and 60-69 wins. They were also 4.5 point underdogs against Panathinaikos which they didn't cover losing 93-80 and 3.5 point underdogs against Khimki covering winning 66-87 so they're pretty good at covering Handicaps as around 4 point underdogs like for this game.
Recent H2H in Tel Aviv
Olympiakos have been successful in Tel Aviv winning 3 straight road games against Maccabi on the road.
Most recently, Olympiakos won in Tel Aviv 68-69 last season. In that game Olympiakos covered a +2.5 Handicap and the total points 152.5 resulted with an under as the game was very low scoring totalling 137 points.
Injury Report
Maccabi Tel Aviv: Maccabi don't have any serious injury concerns regarding this match up.
Olympiakos: Nikola Milutinov and Kostas Papanikolaou are both game time decisions. Dimitrios Agravanis will likely be out for the Greek team.
Tip Off – 7th February 2019 – 7:05pm UK Time