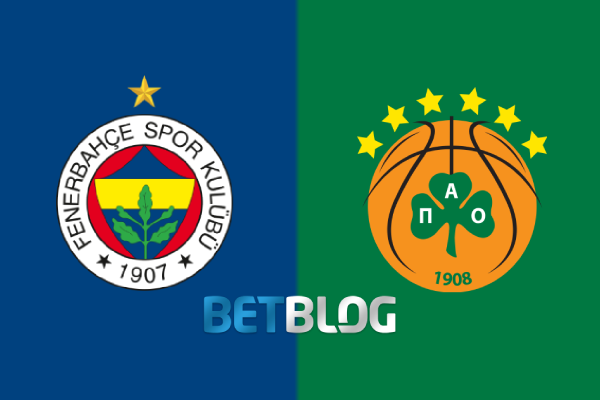 1st seeded Fenerbache will look to extend their perfect home record (10-0) as they host Playoffs chasing 11th seeded 1 game out of the Playoffs Panathinaikos who have struggled massively on the road this season but are in need of a win.
Totals
Fenerbache are the top Euroleague team at covering total point overs at home this season at 70% (7-3). The total for this game is 154.5 and the closest that Fenerbache have had to this total pre-game at home this season was 153.5 against Zalgiris which actually resulted with an under in a 78-61 win. Fenerbache have actually failed to cover 3 of their past 5 overs after covering each of their first 5 but despite that are still the best point overs covering team at home.
Completely oppositely, Panathinaikos are rock bottom when it comes to covering total point overs on the road this season at 30% (3-1-6). They've had a 154.5 pre-game total on the road twice before and it resulted with an under both times against Olympiakos in a 79-65 loss and Barcelona in a 79-68 loss.




Handicaps
Fenerbache are 4th best team in the Euroleague at covering Handicaps at home this season at 60% (6-4). Fenerbache are 8.5 point favourites in this game and they've been that once before which they covered against Baskonia winning 96-87. They also had a 8 point favourites Handicap against Zalgiris also covering it winning 78-61. Fenerbache have currently covered 3 consecutive Handicaps at Home.
Panathinaikos are absolutely woeful on the road. THEY ARE YET TO COVER A ROAD HANDICAP! They've played 10 road games and have a 0% of covered Handicaps on the road (0-10). The closest they've been to 8.5 point underdogs on the road was 6.5 point underdogs against Barcelona failing to cover losing 79-65 and 10.5 point underdogs against Real Madrid failing to cover losing 89-68. PAO are just straight up horrific on the road.
Recent H2H in Istanbul
Fenerbache have dominated Panathinaikos at Home lately beating them 7 consecutive times.
Most recent meeting in Istanbul was won by Fenerbache 67-62 last season. In that game the -5 Handicap by Fenerbache was Voided while Total 150.5 points ended with an under as both teams managed to total just 129 points.
Injury News
Fenerbache: Tyler Ennis continues to be out with a long-term injury which he's been out with for months out. Jan Vesely is also out for the Turkish team who could be a huge absence as it felt last week when he was out for Fenerbache when they lost their last game without one of their key players in Vesely to Bayern on the road 90-86 last week.
Panathinaikos: Keith Langford and Nikos Pappas both remain out for Panathinaikos. Adreian Payne is questionable to play.
TIP OFF – 8th February 2019 – 5:45pm UK Time