Benzema wrote:
PINNACLE €600 WORLD CUP 2018 CONTEST

Link for registration if you don't have an account http://bit.ly/2ER1lma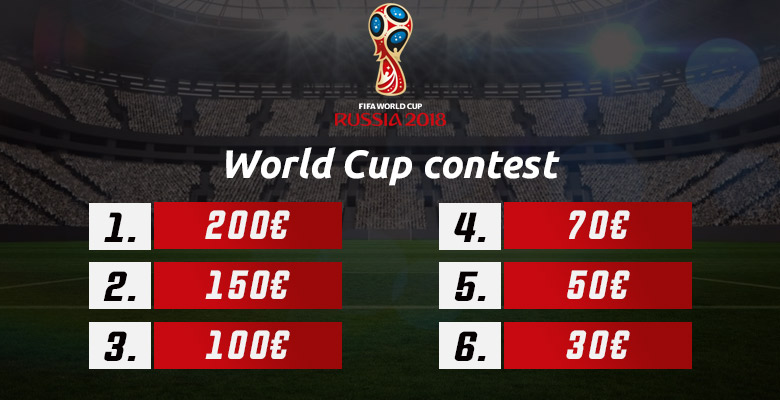 CONTEST HERE (if you don't have betblog account you can join with facebook)


Contest rules:

- Contest will be active during the whole World Cup.
- You can select winner/handicaps/totals
- Click on selection to choose your choice. If you want to remove your selection just click on the choice. (you can change your selections until match starts)
- The winners will be those who will won most units during the contest.
- Prize pool looks like that 1. €200 2. €150 3. €100 4. €70 5. €50 6. €30
- Minimum numbers of selection during the contest should reach at least 50 choices.

Additional requirements and rules


1. players must have a verified Pinnacle account in order to withdraw.

2. only one account per player and per household, any attempts to use multiple accounts in order to gain an unfair advantage will invalidate all connected entries.

3. players must place a minimum of 1 bet during the competition period to qualify for any prize.

4. all prizes will be paid directly into the Pinnacle accounts of the winners.

5. the total amount of any cash prize must be wagered at least 5 times (5x rollover) before the prize amount may be withdrawn.

6. the tracking of results and the accuracy of the final results is the responsibility of the host website, not of Pinnacle

7. in the case of any disputes, the decision taken by Pinnacle shall be final.

8. in the case of abuse or fraud, Pinnacle reserves the right to cancel the competition at any time.

Participate