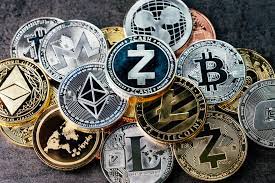 The world has consistently experienced notable improvements and developments in all aspects of daily life. And thanks to all of these innovations, daily life has never been easier or less confusing. As a result of increased marketing and exposure for sports betting, online betting firms are becoming more well-known and have a more extensive customer base. And the usage of cryptocurrencies is one betting market that has perfectly timed the increase in popularity.
Yes, betting and gaming are two areas where cryptocurrency use has really taken off. According to experts, it has been successful in introducing more randomness and volatility to betting. In recent years, the betting sector has contributed to mainstreaming digital cryptocurrencies.
Of course, there is still a period of adjustment, which is why the majority of prospective cryptocurrency bettors wait before participating. Thus, we prepared this guideline on how to utilize cryptocurrencies at legitimate online sportsbooks as a result.
What Is Cryptocurrency?
You must comprehend what cryptocurrency is in plain terms before you can start using it to make purchases and wagers. We may sum up cryptocurrency as a means for making digital payments in the simplest terms possible. Peer-to-peer technology is used in this system, making it possible for anybody, from anywhere, to make and receive payments.

In the same way that you keep and store your cash in physical wallets, cryptocurrencies are kept in a digital wallet. However, transactions are now deemed to be safer than with traditional currencies because of blockchain technology's added security. This implies that while your coins are in your betting client account, you are not only using them but also protected from the market's general volatility.
On Buying Crypto Coins For Sports Betting
Purchasing cryptocurrency is the first step towards using it for online sports betting. The biggest obstacle for most people who are unsure is this, more than anything else. For a long time, Bettors have diversified their offers and included Bitcoin, Ethereum, Dogecoin, and other cryptocurrencies in wagering and payouts, while newer bettors are making a splash owing to their marketing and promotion methods.
Upon buying, opening a wallet is a must, so join any trustworthy crypto exchange online. A govt Identification and/or your social security number are part of this. Additionally, you must connect your profile to an active bank account. The majority of exchanges do not offer credit card purchases. However, debit cards and money transfers are accepted. Naturally, there is no assurance when it involves sports betting. However, there is the opportunity to increase your digital currency holdings.
Depositing Your Bought Crypto To Sportsbooks
Having learned how to purchase cryptocurrency, the following step is to transfer it to your betting account in order to fund your account balance. Remember that no trustworthy sportsbook will grant its customers credit. Thus, you must first make a deposit before placing a wager. Simply create an account with an online bookmaker and deposit money to get started. Look around for a rate that fits you because new customers can be eligible for a welcome bonus.
You can also profit from how the majority of sportsbooks handle cryptocurrency. Once you deposit money, your digital currency is often converted into USD. As we noted, the majority of sports betting websites employ a conversion metric and let you see your deposit accounts in dollars instead of cryptocurrency. Others, on the other hand, directly display the cryptocurrency without first converting it.
On Cashing Out Your Payouts
Making deposits is much more complicated for beginners than claiming cryptocurrency payments. That's because you've already created your crypto wallet and exchange account, and you know how the sending and receiving addresses operate. The only same-day payout option at all the top US-facing offshore sportsbooks is cryptocurrency, and there are no additional fees beyond the native blockchain fees for each coin.
Looking at the platform's cash-out features is another crucial factor that demands the attention of new cryptocurrency bettors. This is due to the fact that you must comprehend the amount of time the platform will require and determine whether it is connected to your local bank or not. Choose a platform for cashing out that is quick and easy for players. Since some cryptocurrencies are more dependable than others, you should make sure to buy in and use those.
Conclusion
The benefits of utilizing digital currencies for sports betting are often the same as those of using them in general. In betting, blockchain technology is completely transparent. Consequently, it makes online betting fair and logical. This is so that no third party is necessary to guarantee fairness and reason in the transaction history.
After all, after you've finally with the same level of care that you make your bets. Before adopting digital money for sports betting, it becomes sensitive to understand the business and the sector. However, it appears that this is a segment of online gaming that will expand.