As online gambling options continue to expand, selecting the right platform becomes more complex. Factors such as security, game variety, and user interface can make a significant difference in overall satisfaction.
Software Quality and User Interface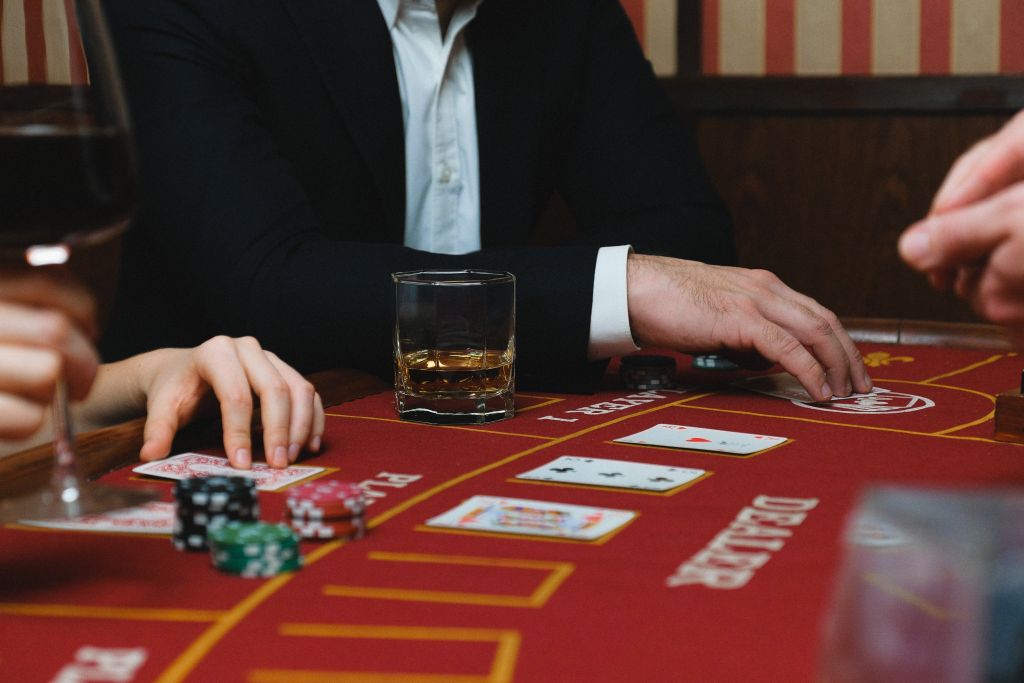 One of the key components of an exceptional online casino is the quality of its software. A well-designed interface is user-friendly and easy to interact with, making it less stressful for players to use the platform. High-definition graphics, smooth animation, and clear audio are additional features that can make or break the overall usability of a casino website. Moreover, consider the speed of the site; no one enjoys long loading times. Quality software providers such as Microgaming, NetEnt, and Evolution Gaming often signify a reliable and enjoyable gaming environment.
Game Variety
Having a broad selection of games is another important factor when evaluating an online casino. From table games like blackjack and roulette to a variety of slots and even live dealer games, a top-tier casino should offer something for everyone. While you may have personal preferences for specific games, a good mix offers something for every kind of player. Besides, casinos that offer a large array of games often indicate a commitment to keeping their customer base entertained.
Payment Options
Ease of transactions can set a good online casino apart from the rest. Having multiple payment methods, like credit cards, e-wallets, and bank transfers, not only provides convenience but also signifies the credibility of a platform. Check for transaction fees and processing times as well, as these can greatly influence your overall satisfaction with the casino. Moreover, the presence of secure encryption technologies ensures the safety of your personal and financial data.
Customer Service
Effective customer support is essential in an online casino. The availability of a knowledgeable and responsive support team 24/7 can make a significant difference, especially when you encounter issues or have queries. Multiple channels for customer support, such as live chat, email, and phone support, often indicate a commitment to customer satisfaction.
Regulatory Compliance and Security
It's vital for an online casino to hold a license from a recognized regulatory body, such as the Malta Gaming Authority or the UK Gambling Commission. This licensing ensures that the casino adheres to strict guidelines concerning fairness and security. Additionally, look for casinos that use Random Number Generators (RNGs) in their games. This ensures that the outcomes of games are random, thus providing a fair play environment.
Evaluating Casino Bonuses
When assessing online casinos, you may notice various factors to consider, such as game variety, customer support, and security measures. Another significant aspect that differentiates good casinos from the rest is the availability of special bonuses. For instance, a no deposit bonus casino can set itself apart by offering players an opportunity to test games without the initial financial commitment. This feature reflects a different approach to engaging users, as it eliminates one of the barriers that potential players may face. Take note of this and other unique features to make an educated choice when it comes to picking an online casino.
Transparency and Fair Play
An online casino should be transparent in its operations. This includes disclosing the odds for different games and providing public audits of game outcomes. Additionally, it should offer resources for responsible gaming. Casinos that are transparent about these elements are more likely to be trustworthy.
Mobile Compatibility
In an era where many people use their mobile devices for various tasks, a good online casino should have a mobile-friendly platform. This should not just be a scaled-down version of the desktop site but should offer a full range of games, payment options, and other features.
Geographical Accessibility
A key consideration when choosing an online casino is the platform's accessibility in your country or region. Laws governing online gambling can vary dramatically from one jurisdiction to another. Therefore, it's vital to ensure that the online casino you're interested in is not just accessible, but also fully compliant with local laws and regulations. In addition, look for platforms that offer services in your native language and currency, as this can significantly enhance your ease of use.
Advanced Features and Customization
High-quality online casinos go the extra mile by offering advanced features that elevate the player's interaction with the platform. For instance, some platforms provide customizable interfaces where you can adjust the layout according to your preference. Others may offer features such as game history tracking, enabling you to review your past games and hone your strategy. Casinos that invest in these innovative features show dedication to user satisfaction, which is a positive indicator of their overall service quality.
Loyalty Programs
While promotions and bonuses often garner the most attention, loyalty programs can offer long-term value. These programs usually work on a points system; the more you play, the more points you accumulate. These points can often be redeemed for various rewards like bonus funds, free spins, or even physical gifts. Loyalty programs can offer additional motivation to stick with a specific platform, thereby enhancing your overall gaming time. Always read the terms and conditions for these programs to ensure they offer genuine benefits.
Community and Social Interaction
Some people prefer an online casino with a sense of community. Platforms that offer forums, chat rooms, or social media integration can create a more engaging environment. Being part of a community can make your online gaming more enjoyable, and it can also give you access to tips, strategies, and reviews from other players. If you value social interaction, look for platforms that have an active community and social features.
Peer Reviews and Testimonials
Lastly, what others are saying about an online casino can provide valuable insights. Read reviews from various sources and check what long-term players are saying about the platform. However, be cautious of overly positive or overly negative reviews, as these may be misleading.
Conclusion
The suitability of an online casino comes down to various elements: compliance with legal standards, customer support, and the availability of preferred games. The right online casino ticks these boxes while also providing an interface that is user-friendly.