The glitz and glamor of the glory days of casinos can seem like a distant dream. But the essence of the casinos themselves, the games that fuel and drive players have made the leap from destinations like Las Vegas and Atlantic City to the comfort of your own home.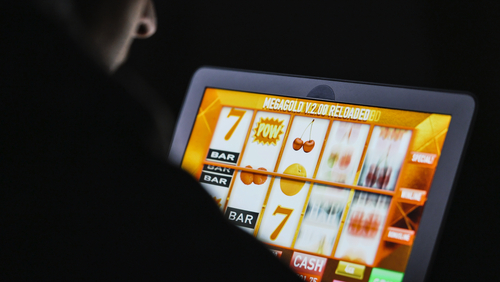 Online casinos have brought the popular games from Vegas right to the comfort of your own home. While they don't quite have the same glitz and glamor as the casinos of yore, online casinos offer real rewards, great games, and are brought to you all in the comfort of your own home.
Choosing an online casino
Just like any online activity where the real money is changing hands, you want to be sure your investment and hard-earned dollars are well protected. In addition to protecting your money and being a safe place to play, your chosen online casino should have the games you like to play, be able to be played on the software that's compatible with your device, and whether you can play in your chosen currency.
As you're choosing the casino that works best for you, keep your budget in mind. If the opening balances are too high for your budget, there's probably another choice that's available for you to utilize. Double-check about the bonuses and extras that come when you start playing a new game at your online casino and if they don't match up with what you want, there's plenty more to choose from.
Online vs. brick and mortar casinos
There are benefits to online casinos and benefits to brick and mortar gaming establishments. Determining which one works best for you may take a little soul-searching and a touch of research.
First, you'll want to determine if you can or want to travel. Many brick and mortar casinos are located in a few select places. They're not in every small town so if you want to join in with the party happening at a real-life casino, you'll probably have to travel.
Online casinos may lack the people and atmosphere that comes with brick and mortar gaming houses, but they make up for its inaccessibility. Most online casino games can be played on your phone or computer right from the comfort of your home.
Second, you'll need to decide if you want to add any extra-curricular activities to your itinerary. Online casinos may be convenient but they don't come with the sights, sounds, and opportunities that brick and mortar casinos often do. If you're looking to make your gambling trip a whole vacation, you might have to take it from online to the real world!
Third, you'll want to spend a little bit of time thinking about the games you want to play and your budget for said games. Brick and mortar casinos have lots of games available but you may have to travel from place to place to find them. Online casinos offer lots of games all under one roof and often have free spins and welcome gifts like bonus codes from RagingBull Casino available when you sign up.
How the game is played
Several things happen in real-life that can't be duplicated the same way online. One of those things happens to be randomness. Within the real world, several factors can act on a ball in a roulette wheel, cards dealt during Blackjack, and a whole host of other games. Online, all of those actions have to be coded.
To account for this, random number generators have been created and coded to ensure that randomness happens during games of chance. Online casinos use pseudorandom number generators which gives you the randomized numbers needed to play games like roulette.
Because of the way these random number generators are coded, to be a licensed and regulated gaming establishment, online or offline, the software has to be tested and approved by a third party company. The testing ensures that the programs remain random and that they aren't influenced by an outside source including the amount of the pay-off, VIP cards, or many credits in play.
All told these programs to make sure that everyone gets a fair chance at the table. When searching for a new online casino make sure that the ones you're searching through are licensed and regulated so that you have a fair shot.
Determining if the online casino is safe
While you're sorting through all of the online casinos, there are several factors you'll want to keep in mind to make sure your new gaming establishment is safe and secure for your money and data.
Data encryption
Most online casinos use 128 or 256-bit encryption which is the same level as most banks! The easiest way to tell that your online casino is using encryption is to look at your search bar; if an https appears, you're encrypted.
Privacy policies
Every website has some sort of privacy policy that details how they plan to use your information. The key to the privacy policy is you have to read it before agreeing to know what they want to use your information for.
Gaming licenses
While brick and mortar gaming establishments have a rigorous process to be vetted and considered secure, online processes can be a bit laxer. Take the time to research the gambling commissions that are giving our licenses so you can determine if they're overseeing their establishments strictly or are letting things slide by.
Takeaway
Online and brick and mortar casinos both offer their players great perks and benefits. Online casinos allow you to play from the comfort of your own home, play all the games you like without leaving your chair and can be just as safe and regulated as offline casinos.
With a large number of security measures in place, choosing an online casino is as simple as determining whether you want to travel or stay home, double-checking the safety of the site, and putting your bets on the table. Online casinos offer great bonuses and welcome gifts for new players as well as offering classic games with new twists and unique games for anyone to play.