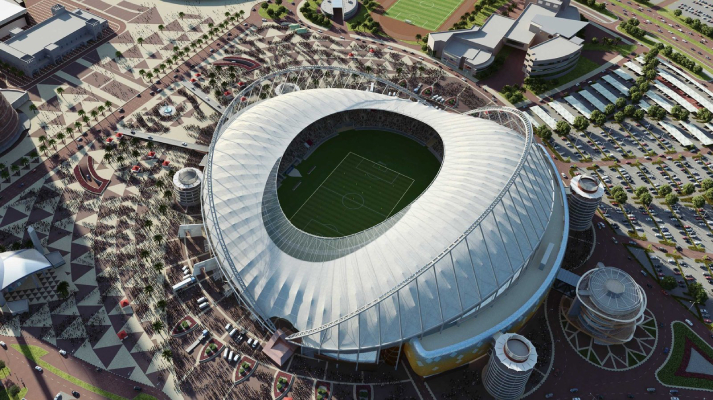 If you're a soccer fan, you've probably already read or heard some negative headlines regarding the World Cup in Qatar. When Qatar was initially selected as the host in 2010, there were right away allegations of bribery and corruption in the selection procedure.
Since then, numerous claims have expressed concern over Qatar's severe heat. Alternatively, a lack of infrastructure or the substandard working conditions endured by the stadium construction workers. As such, there have been several requests for the event to be hosted by another nation.
But there are lots more reasons to anticipate Qatar's hosting of the 2022 FIFA World Cup if you enjoy watching this international sport.
The First Wintertime World Cup
Summertime is the typical season for every World Cup event. Each World Cup in history had a May or June start and a July finish. That was the initial concept for the World Cup in Qatar in 2022, but far too many people expressed worry about the intense heat there during the summer.
Who can blame them given that 108 degrees is the midsummer average high temperature? Thus, FIFA declared in 2018 that the Qatar World Cup would go to a compressed schedule beginning on November 21, 2022, and ending on December 18, when daily average temperatures will be in 70 degrees.
2022 FIFA World Cup In Qatar Is Different
A country in the Arab world has never hosted the World Cup. The Middle East will have the opportunity to showcase their region of the world at this event. Many may have liked traveling to South Africa, Russia, Asia, and Europe for World Cup events but this is the time for a little something unusual.
Moreover, the most historic market in Qatar, Souq Waqif, is visited by the majority of tourists in Doha. For hundreds of years, it has served as a meeting place for businessmen. It has hundreds of stalls offering traditional clothing, spices, crafts, and mementos and was refurbished once more in 2006 using traditional Qatari architecture. Countless hookah lounges and restaurants are also located there.
All New State-The-Art Facilities
To win the competition and secure the right to host the 2022 FIFA World Cup, Qatar made a number of commitments. They needed to add a number of brand-new hotels, specifically. Over the course of the upcoming year, numerous brand-new four and five star hotel properties are predicted to open.
They will be elaborately equipped and offer first-rate customer service. Qatar wants to leave a lasting impression to the rest of the world and gorgeous new accommodations will be the first step.
Also, a brand-new stadium will host the 2022 FIFA World Cup final in Lusail. The entire City is being constructed especially for these events. Built just for this 2022 World Cup, Lusail is a brand-new city featuring marinas, resorts, business and entertainment areas, a golf course, and even a few artificial islands for aesthetic purposes. Lusail, a futuristic metropolis being constructed in Qatar at an estimated cost of $46 billion, will be on display during the 2022 FIFA World Cup.
Proximity Of The Stadiums
This is the main reason why the 2022 FIFA World Cup is going to be an incredible one so far. The World Cup will theoretically take place in five different Qatari towns, although in practice, the host cities are merely Doha's suburbs.
The maximum distance from the Doha City Center is less than 30 miles, and all eight of the host stadiums are connected by metro lines. That allows you to watch every team's game without having to fly to other places by renting a single hotel for the whole duration.
The Melting Pot Of Many Culture
The whole 2022 World Cup is taking place within a thirty-mile perimeter of Doha, the host city. That implies that almost all of the supporters for each side will remain in Doha together. This is unusual to think of which will be the greatest melting pot of the World Cup ever.
Around thirty-two different countries will be featured, and everyone will stay in the same city, go to the same restaurants, and shop in the same markets. I imagine this is how it would look like if March Madness and the United Nations had a kid. Every meeting spot will be filled with competing songs in a diverse range of native tongues.
Final Thoughts
With the 2022 FIFA World Cup being held in Qatar, there are many debates that this country poses a risk to visitors from Europe, Latin America, and North America who will be attending the 2022 World Cup. Technically, this may seem culturally biased.
But, as November comes near, Qatar proved to all soccer fans that they are wrong. With the huge effort they made to make the 2022 FIFA World Cup successful, there is no reason to miss this exciting event.