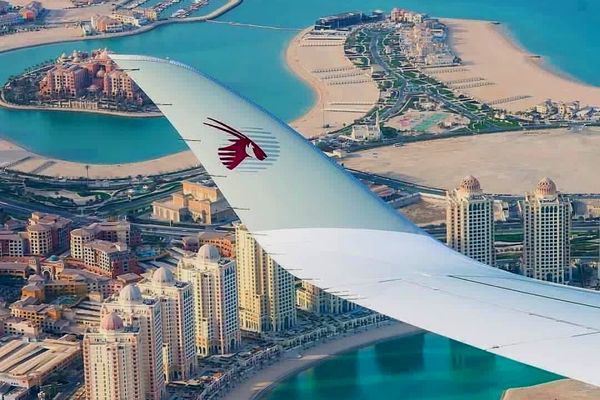 There are some things you should know before visiting Qatar for the World Cup, from imprisonment to not pointing your finger, etc. The nation's substandard record on human rights is put into the spotlight.
Qatar's lousy record on human rights has drawn a lot of criticism. There are about 2 million migrant laborers in the country, the majority of whom are from less developed nations like India, Bangladesh, or Nepal. They account for about 95% of those who are employed, and their living and working conditions are frequently poor.
Despite the fact about these realities, it won't stop avid soccer fans from traveling to Qatar for the match, though. Once the decision is made to travel, similar to any other vacation, real issues come up. There are also additional regulations to take into account because Qatar is a Muslim nation under monarchy rule.
Hence, here are the things you must know before heading to Qatar for the 2022 FIFA World Cup.
COVID-19 Rules In Qatar
A PCR test that is no older than 48 hours or a quick antigen test that was done no more than 24 hours must be shown by anyone six years old above who wishes to enter the country. Tests that are self-administered won't be approved. Although entry into the country does not need proof of vaccination, a form must be filled out and submitted at least three days before entry. This form can be submitted online or in person.
Also, anyone entering must install the Ehteraz coronavirus tracking software from Qatar. When visiting museums, shopping malls, restaurants, hotels, and other places of a similar nature, the app is verified. Face masks should only be worn in healthcare facilities or on public transit.
Means Of Transportation
The easiest way to roam around is by car, whether you take a cab, hire a driver, or rent a vehicle. Check the automobile rental conditions carefully because visitors can only travel for the first seven days upon entering the nation. An international driving permit, which entitles the holder to operate in Qatar for at least three months, is required for anyone who wants to rent a car for a longer period of time.
On the other hand, a metro system with three lines linking certain popular destinations, such as the airports and the city center, are available for people who would rather avoid the hassle of renting a car. Lastly, there are buses as well, but the usual bus lines shouldn't be relied upon, says the German Foreign Office.
No Alcohol Drinking In Public
This is a crucial question for many soccer supporters. It is illegal to consume alcohol or be intoxicated in public. Both are tough because you cannot import alcohol into the nation and cannot purchase it from retailers. Hotels with a license to offer alcohol allow guests to drink alcohol there. Besides, the legal drinking age is 21, and it is a costly affair to do. A beer may cost between $10 and $15 or its equivalent in euros.
However, there will be a drinking ban exception for this year's World Cup. Before and after the game, drinks will be provided on the stadium grounds. On the contrary, only non-alcoholic beverages will be provided inside the stadium. Alcohol will only be served to individuals who purchase the extremely costly box tickets during the game. Additionally, after 6:30 P.M Beer can be drunk in the FIFA fan area.
The Proper Dress Code
According to several travel guides, "conservative clothes" is preferred. The exact definition of conservative clothes until now is not yet clear. But, in general, knees must be covered while shorts are inappropriate.
Additionally, shoulders must be covered, and wearing clothing that is overly tight or transparent should be avoided. Moreover, bikinis are not permitted at public beaches, so you should absolutely check the dress code before going swimming there. However, ladies can typically feel comfortable donning their bikinis at hotel pools.
Communication To Avoid
Pointing fingers at someone is extremely impolite in Qatar and should be avoided. The same holds true when pointing your index finger in someone's direction. Avoid waving at waiters as well, as it is considered rude and you won't likely receive the excellent service you were hoping for.
If your vacation is going well and you give someone the thumbs up, you may find that things instantly turn around since in Qatar, giving someone a thumbs up is equivalent to giving them a dirty finger in Western nations.
Final Thoughts
In the next coming days, the FIFA World Cup dogged by intrigues will finally grab our attention. On November 20, the ball will finally roll at the Al Bayt Stadium in Qatar, and soccer-related news will likely dominate.
The American men's national team will play in its second World Cup match the following day. The following day, Lionel Messi will attract a lot of attention and uncertainty will rule for a full month. Make sure not to miss this event especially if you are an avid soccer fan not only to witness a thrilling show, but to also take part in the betting games to earn money.