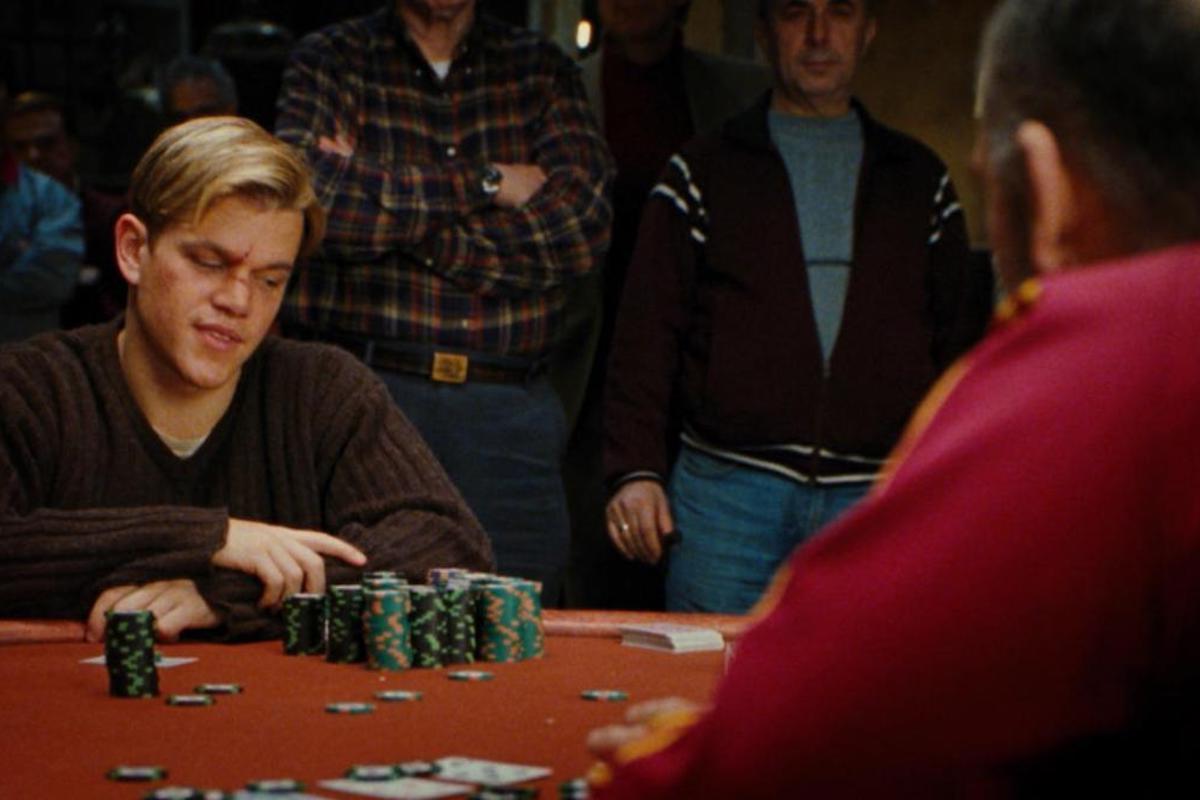 What's the best way to understand wagering? WATCH A MOVIE! In fact, people nowadays can acquire techniques and get resources just by watching documentaries, videos, and even movies on digital media. The majority of films feature real-life exploits and experiences of great gamblers, which will undoubtedly inspire you.
Thus, we summarized the most highly recommended gambling movies. Without further ado, here is a list of must-see movies to help you understand and enjoy your adventure into the world of gaming!! Lights. Camera. Action.
California Split (1974)
This movie was directed by Robert Altman. It is an American comedy-drama film about a pair of gamblers who form a bond during their gaming adventure. Bill Denny and Carlie Waters are card players who have a mutual love of gambling. Charlie is an experienced gambler while Bill works for a magazine company that was yet to be a game addict. After being battered and robbed by a card player whose money they had won, they formed a bond.
Bill became enamored with his newfound lifestyle, and he borrowed money from his bookie to take a bus trip to Reno. On their trip, Bill and Charlie put their money together to bet on Bill in a poker game. Bill wins $18,000 and believes he is on a winning run. He wins more and more money as he plays blackjack, roulette, and finally craps. However, Bill is weary and disinterested when he loses after a long winning streak at the craps table.
Charlie is interested in continuing gambling at other casinos, but Bill informs Charlie that he is quitting and returning home after they divide their winnings ($82,000). Charlie is perplexed by this, but recognizes that his friend is honest, so they part ways.
Ocean's Eleven (2001)
This movie is a famous film series because of the Ocean's franchise. Generations to generations of a heist comedy film. This film was a movie hit for it features an all-star cast, George Clooney, Brad Pitt, Matt Damon, Don Cheaddlea, Julia Roberts, Bernie Mac and Andy Garcia.
The main plot of the story is Danny Ocean, head of the heist, planned to rob the 3 most luxurious Casino resorts in Las Vegas, namely the Bellagio, the Mirage, and the MGM Grand casinos. Danny together with his partner-in-crime Rusty Ryan recruit a group of highly skilled individuals that are experts on security, pickpockets, explosives and acrobatics.
Danny and Ryan also successfully persuaded a wealthy man and a former casino owner Rueben Tishkoff to join their heist, which he reluctantly agreed but thinks is a good way to get back at his rival who owns the Casino resorts, Terry Benedict. Reuben also financed their operation. The movie closes with their heist being a huge success, although Danny and Ryan were involved due to unforeseen circumstances.
Hard Eight (1996)
Hard Eight was originally titled as "Sydney", which is the name of the protagonist of the movie. In Nevada, Sydney, an elderly well-dressed gambler, met John, a young homeless man. He accompanied him to Las Vegas so that he might risk some money for John's mother's burial. After a while, John became Sydney's protege. Their father-son connection grew out of their shared interests.
Circumstances happened after John met her love interest, Clementine. After some time, they married on the spur of the moment and disclosed it to Sydney. Sydney did not oppose their marriage; rather, he wished them well on their honeymoon. However, Sydney was threatened by Jimmy, John's close buddy, who said he would reveal that Sydney was the one who killed John's father in Atlanta. Jimmy asked for $6,000 in exchange for his silence which he gave in. This American crime film premiered at the 1996 Cannes Film Festival.
Mississippi Grind (2015)
Gerry, who is down on his luck and experiencing financial difficulties, hooks up with Curtis, a younger and charismatic poker player, in an attempt to turn his fortune around. The two set out on a road trip through the South, hoping to reclaim what had been lost.
Fate appears to desire these two men to become friends, and they do, but their connection turns out to be something else than we anticipated. Curtis seems to have all the apparent trappings of an ego yet magnetic flake, the kind of guy who'd be regarded as a local celebrity. Gerry appears to be the put-upon, reactive "loser" type, the person who will go along with Curtis' crazy schemes only to regret it later.
Final Thoughts…
Good thing, these types of movies can be accessed anywhere. It doesn't matter if it's an old classic or a new release; thanks to the internet, it's only a click away. There are numerous digital streaming options accessible for mobile phones, televisions, and personal computers. Such as Netflix, HBOGo, Youtube and many more. Thanks to this Digital Era!