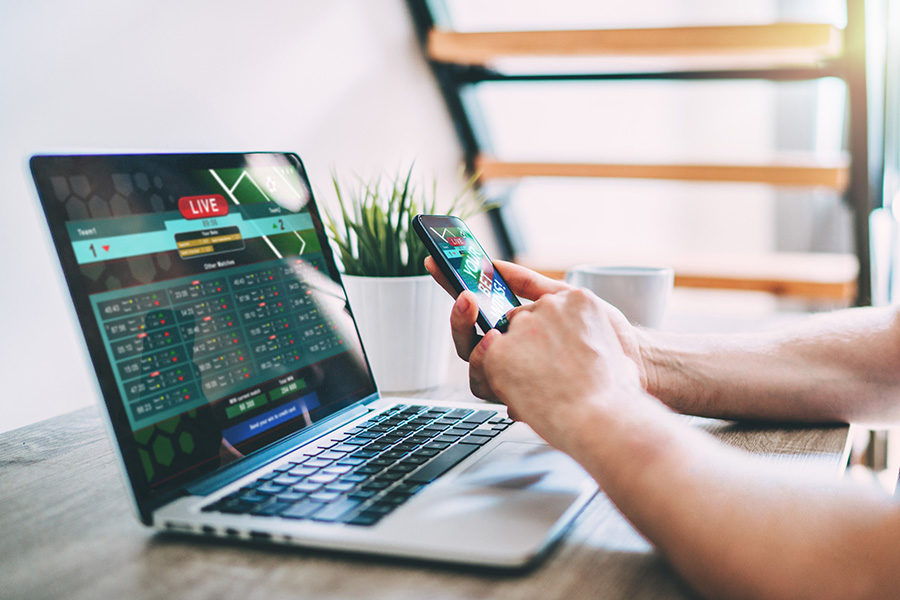 Blogging used to be a hobby for freelancers and writers. It was similar to an aged journal in that it chronicled their everyday activities, but it was kept online. However, blogs are now widely used in a variety of businesses. Individuals and corporations benefit from it for various reasons, especially for online betting businesses in the form of betting tips on their blogs.
Because of the massive increase of betting sites in the market, more customers are inevitably betting. The issue is that not everyone knows how to evaluate or simply does not have time to do so. That's why purchasing betting tips are thus the most convenient option for everyone. The person who gives tips makes money, and the bettor can spend it any way they want; no one will limit how much money they can gamble.
Benefits Of A Betting Blog
There are bettors who want to win a large sum of money but are unsure of their analytical abilities; therefore, they are looking for betting tips on which they may place a wager. And where do they look for that? It's mostly on betting blogs.
Because even if they are not competent and confident, they are not frightened to bet significant amounts due to the fact that they understand that the more they want to win, the more they must bet. As a result, betting blogs are a good resource and a way for businesses to take advantage of it as a form of advertisement.
Offering bonuses is probably the most significant benefit of having a betting blog. A betting blog can be a helpful tool for informing customers about current discounts and bonuses from a particular betting company. Consider the number of people who would be unaware of your recharge bonus or new slot machine games if you didn't tell them about it.
Advantages Of Betting Blog For Your Business
During all types of international sporting events, the popularity of betting tips in betting blogs is skyrocketing. Betting sites offer fantastic odds and coefficients, so it's understandable that everyone wants to take advantage of the opportunities presented to them in betting blogs. However, there isn't much time to study everything because it's difficult to do so during world cups or other global events.
Next is customers want to have an interactive betting site. That's why another advantage of maintaining a betting blog is the perception factor. Bettors who visit a website frequently want to know that they are visiting a live site.
They want stuff that is new, fresh, and unique. Because if customers visit a website and see that the most recent piece was published years ago, they would get the idea that they don't give a damn thing. Passivity would be the last thing that you want bettors to feel on a betting website. However, by writing betting blog pieces on a frequent basis, you'll give them a reason to return to the site.
Lastly, responsible betting is a big topic, and the finest betting sites are putting a lot of effort and resources into it. Meaning a betting blog is an excellent tool to inform customers and stockholders about important betting concerns. It will assist individuals who are experiencing difficulties and protect those who may be at risk of being involved in trouble.
That's why regularly releasing blogs on the dangers of gambling and citing research, and authoritative resources demonstrates to readers that you care. This has the potential to be a significant selling point for bettors. Furthermore, it can improve your brand's name and reputation by demonstrating empathy for your readers.
How Can It Improve To Your Stats
Researching can actually take up to a day, but there are at least three games played each day. So if you only analyze one, you will lose to other matches. People typically use betting sites that offer an analyzer that can examine a large amount of data in just a few hours in the form of odds in daily blogs.
This means it can increase your website's traffic by posting frequent and consistent material to your betting blogs that are both educational and entertaining. When compared to organizations that don't put blogs, companies who blog frequently realize huge benefits. Make sure your betting blogs adequately reflect the information that follows and share content that relates to your intended audience's key areas.
Furthermore, if you have a betting blog that requires need-based content that answers issues and leads readers to a solution. These kinds of blogs are designed for people that want to read at their leisure and have some content to keep them entertained. As a result, you may build a relationship with readers over time, which can lead to brand loyalty.