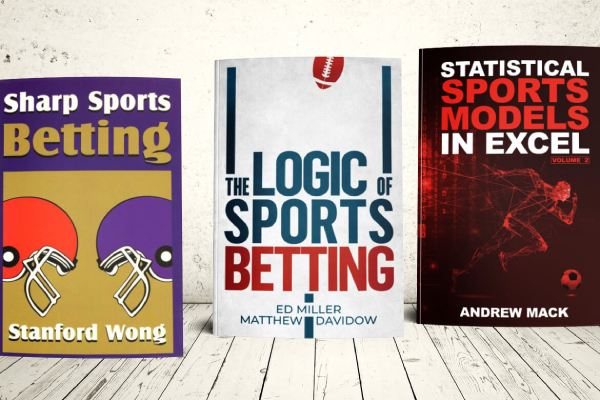 The popularity of sports betting is skyrocketing, especially in nations where online sports betting is permitted. It should come as no surprise that your local library or bookstore has a whole section dedicated to sports betting books. When you combine all of this with the hundreds of free pieces of advice available on the internet, you'll find that you have an unlimited supply of valuable materials.
Yet, if what you read on the internet is true, anyone may make as much money as they want without working for it. Sadly, if something appears to be good to be true, it typically is. All hope, however, is not lost because there are numerous resources available that may assist you with your betting campaign.
These resources, interestingly, are frequently those that don't pretend to provide a magic solution of beating the bookmaker. Still, they may undoubtedly provide necessary knowledge that could help bettors become more successful in the long term if used properly. Thus, check out these best books to improve your betting strategies if you want to know more.
Squares & Shapes, Suckers & Sharks (Joseph Buchdahl)
Because of his no-nonsense approach to explaining how betting works and how tough it is to win in the long term, Joseph Buchdahl has been dubbed as the "Grim Reaper of Betting." As its title implies, this book covers a wide range of themes under the scope of betting, and it should probably come with a disclaimer that betting is not for the weak-hearted.
Furthermore, his book does not offer a successful betting technique, but it does provide insight into the mindset and knowledge required to beat the bookies at their own game. It's not a quick read because it uses many technical words and is written academically.
This is a must-read for anyone looking to transition from traditional gambling to value betting based on big data. One of the book's conclusions is that you can only win if you can uncover faults in the odds market when the algorithms have erroneously computed the price. Profit can be generated by exploiting inefficiencies.
Sharp Sports Betting (Stanford Wong)
For sports betting fans, this is one of the best books to read. Instead of placing flat bets, Sharp Sports Betting emphasizes appropriate bankroll management to help bettors maximize their odds of winning. Topics about parlays are also covered in this book. It explains how risky parlays are and how straight bets can either win or lose quickly.
Sharp Sports Betting also provides quantitative data on parlays and the most remarkable advice on acquiring an edge over bookies to its users. Also, Sharp Sports Betting was founded in 2001 and has undergone various updates since then. Thanks to the Glossary, in this book, scanning through the chapters is a breeze. In fact, some bettors regard this book as the "Bible" of betting.
The Logic Of Sports Betting (Ed Miller and Matthew Davidow)
The Logic of Sports Betting was an astounding success with bettors when it was released in 2019. While it is written in a way intended for beginners, it is in it for everyone who reads the book because this book demonstrates how bookies use complex modeling approaches to set the odds and the price markets.
One of the book's authors, Matthew Davidow, has intimate knowledge of how bookies calculate their odds lines, putting him in a unique position to inform and educate. It's not only about being more aware, recovering from your mistakes, and honing your abilities as a bettor; it is also about recognizing what you're up against.
They were considering that even the best bets will result in long-term losses due to the bookmaker margin, which offers events at prices lower than their real likelihood of occurring on discovering value bets where the odds are incorrect.
Gambling Wizards: Conversations With The World's Greatest Gamblers (Richard Munchkin)
Before becoming one of the top sports betting authors, Richard Munchkin worked as a TV and film producer, a card dealer of blackjack, and a Vegas pit boss. One of his significant contributions to the betting industry was making the book Gambling Wizards.
The book provides ideas as to how eight renowned specialists each become the experts of their chosen game. Learning how they think, play, and what distinguishes them apart as victors through the insights that Richard Munchkin uncovers during these talks. Both sports betting enthusiasts and non-bettors will find Gambling Wizards to be a fascinating read. The Book's frank debates are both fun and instructive.
Fixed Odds Sports Betting (Joseph Buchdahl)
For dedicated sports bettors, Fixed Odds Sports Betting is a must-read. This is a fantastic book for individuals that take sports betting seriously and plan out every step to win. Furthermore, this book will help you conduct a thorough assessment of your betting techniques, discover how to find value in various sports betting markets, and increase your bankroll size.
Fixed Odds Sports Betting acknowledges some individuals who can manage their finances due to their betting activities and others who make sports betting their livelihood. Thus, if you want to improve your sports betting skills, make it a point to read a few lines of this book each day.